Guess what? Yep, chicken butt. But also, Bluestem Brasserie just unveiled a completely ridiculous, completely must-eat, Sat/Sun only Brunch Burger THAT HAS HASH BROWNS ON IT and COULD BE TOTALLY FREE THIS WEEKEND if you keep reading.
Recommended Video
Sriracha Bacon Onion Rings Bring the Heat Like Never Before
First, the burger. It starts with humble beginnings: three patties, and a little bacon.
Then comes the homemade American cheese, which, unlike actual American cheese, is really made of cheese.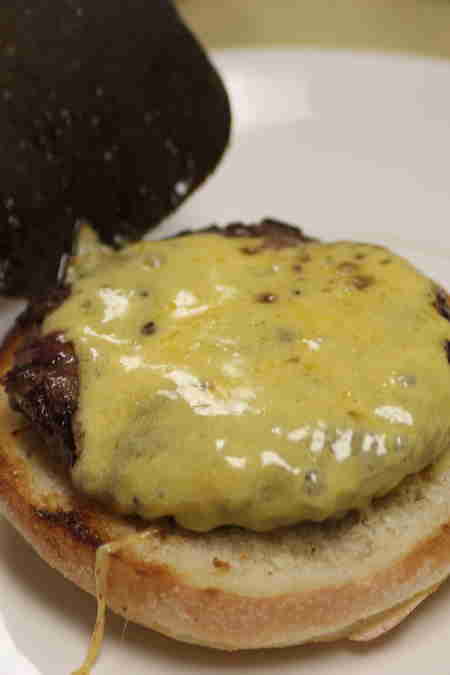 Once the cheese is melted, it's assembly time. Up first: the grass-fed beef patty.
Followed by the crispy, fried hash brown patty (twist!).
Then the cheese-covered breakfast sausage patty (woah, double twist!!).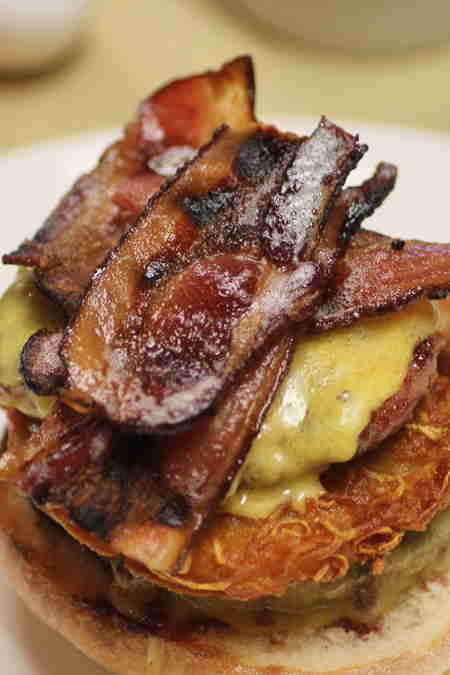 Then we start on the next four layers (yep, four). There's the bacon.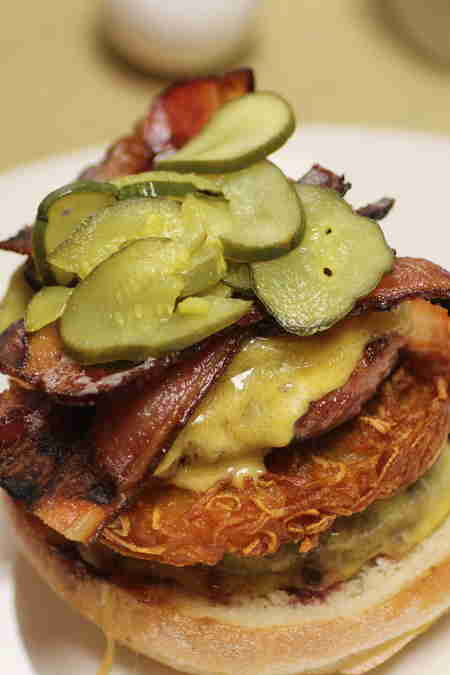 Then house-made bread and butter pickles.
Then every Californian's favorite fruit (... ? Vegetable? EVERYTHING?): avocado.
And finally, it's topped with a fried, sunny-side-up egg and served with spicy ketchup.
Okay, now on to the free part: all that 10 lucky readers have to do to get a free one is Tweet THIS, and we'll hook some randomly super-lucky readers up with a burger they can redeem from now til July 27th.
Joe Starkey is Thrillist's San Francisco Editor and is actually allergic to avocado, but he hears people seem to really like it, so... tell him what he's missing out on via Twitter.
Previous Venue
Next Venue
Venue Description
1. Bluestem Brasserie
1 Yerba Buena Ln, San Francisco, CA 94103
Downtown's Bluestem Brasserie has a sleek vibe that's reminiscent of LA, which is exactly why it's so unique in the city by the bay. Floor-to-ceiling windows, big leather chairs, private booths, and a second-floor balcony create an upscale, power meal vibe that matches the menu of solid American food. Bluestem has the best brunch in the neighborhood, probably because it serves a special brunch-only burger that's topped with hash browns, breakfast sausage, bacon, house-made American cheese, and a fried egg. Hello, heaven.