Ohmygod, it's the Ramen Burger
Now that you've finally gotten over the fact that you can get a cronut at five different places in SF, it's time to discover the newest crazy-delicious food hybrid to hit this city: the Ramen Burger, now available at at OneUP during lunch and dinner and epic Thrillist photo sessions. Speaking of which...
They start by parboiling and baking the ramen "buns", hun.
Then it's time for a quick sear to make them crispy.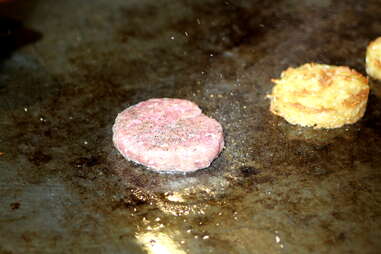 The burger itself is made especially for OneUP Restaurant, a 100% grass-fed patty that doesn't even need mayonnaise.
They top it with an egg and bacon because, egg and bacon.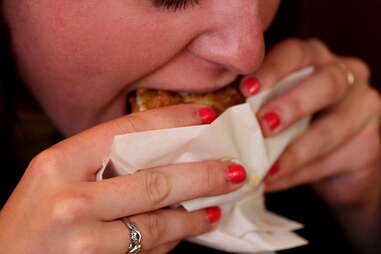 Verdict: This thing's incredible. Eat it now.