A Sneak Peek at WesBurger n' More, the Diner San Francisco Has Needed
Courtesy of Wes Rowe
Courtesy of Wes Rowe
San Francisco's favorite pop-up chef Wes Rowe has finally set up a permanent home for his seemingly endless burger genius. After two successful years slinging different all-brisket burgers each week at Mojo Bicycle Cafe, Wes Burger n' More will open in a funky diner next to Mission Chinese by the end of the month.
While diners can expect regular shake-ups, the opening menu reads like a Wes Rowe greatest hits record: he's put fan favorites like the oniony Okie Burger, classic All American Burger, and award-winning Hot Wes into permanent rotation. Southern fried chicken, and its spicier cousin, Nashville fried chicken, are coming over from Wes's pop-up at Uncle Brother's Chicken, available by the sandwich, plate, or bucket. (Um, get the bucket.)
As for the "'n' More" part, Wes says the menu is made up of "food that I like. That I want to make." The dishes showcase Wes's twin influences, first as a brisket-loving, backyard-barbecuing Texas native, but also as someone who has lived and breathed every aspect of the SF food scene for the past fifteen years, including as a writer and restaurant consultant. What those dual identities produce when blended together: down-home comfort food made with SF-honed attention to detail.
Case-in-point: his signature mark on a classic club sandwich. Wes brines and smokes the turkey in-house, a process that takes a couple of days. He even uses the drippings for the house-made mayo topping, which brings the whole meal together in smoky deliciousness.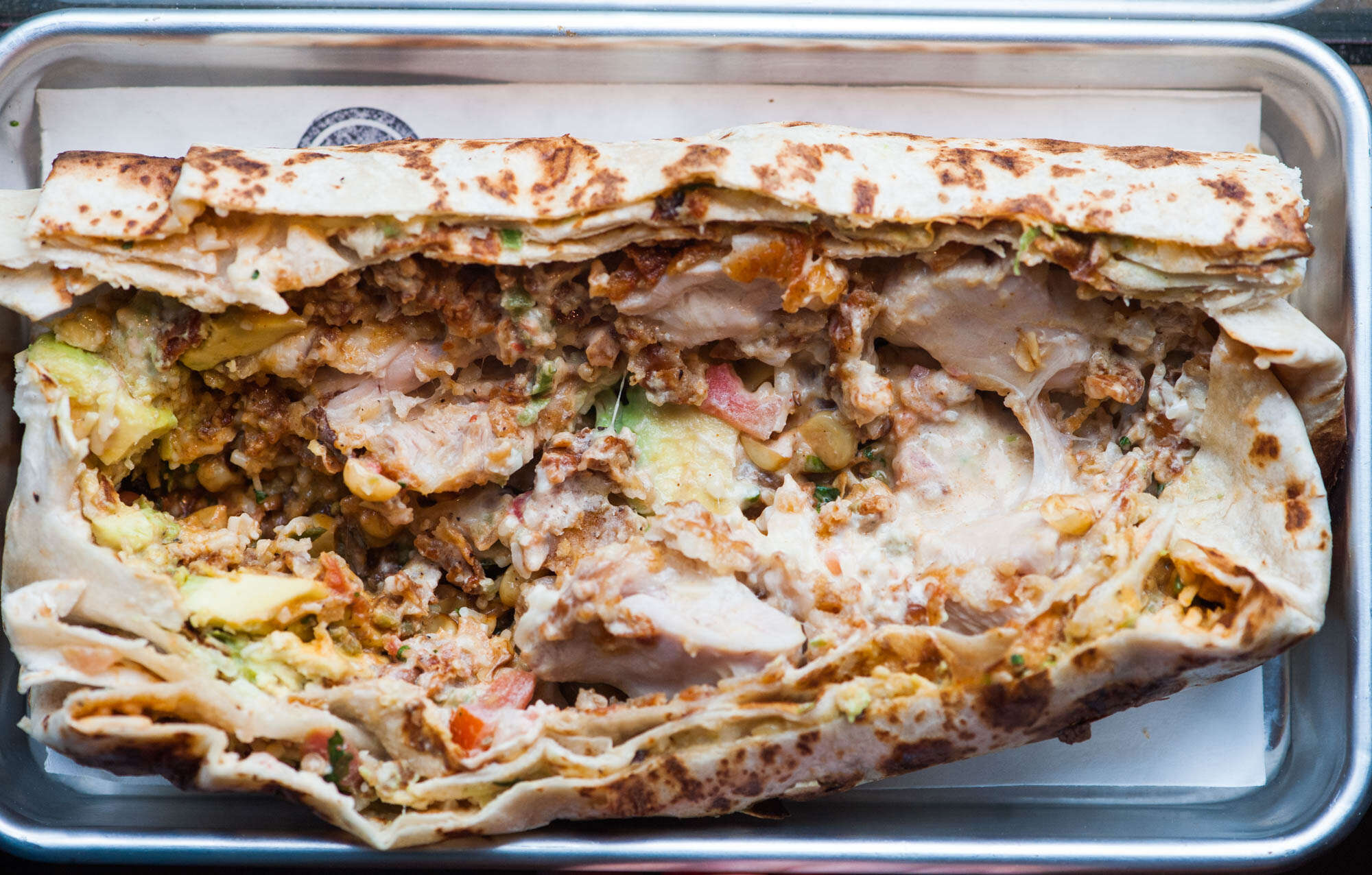 Or take his creative fried chicken burrito, a dreamy, rice-less masterpiece, featuring his signature Southern fried chicken wrapped up with all the traditional burrito toppings and a fresh corn salad.
Vegetarians (and those just looking to eat a tad lighter) will have some options to choose from, including salads and a vegetarian reuben that treats hearty portobello mushrooms like pastrami, and comes topped with kraut in between traditional marble rye bread.
As for vibe, you know it'll be poppin' when Chris Hastings, industry veteran and owner of the Castro's iconic Lookout bar, is also at the helm. As for drinks, food-friendly beer and wine join the party while top cocktail talent from Union Square's Benjamin Cooper and neighboring Lolo contributed two creative house punches. But the retro diner ambiance truly emanates from a restored 1970s juke box, curated entirely by the owner of Lower Haight's Rooky Ricardo's Records, who thankfully has a penchant for R&B girl bands from the 1960s. We're pretty sure when The Supremes sang "You Can't Hurry Love," they were referring to San Francisco's wait for a Wes Rowe-owned diner.
Sign up here for our daily San Francisco email and be the first to get all the food/drink/fun SF has to offer.
Amy Copperman is a regular contributor to Thrillist and she is very excited for WesBurger. See where she's eating and drinking on Instagram: @coppergirl.