The best thing you can do this month is go trick-or-treating, get a lot of candy, and eat it. But the second best thing you can do this month is... go to the grocery store, get a lot of candy, and eat it. However, after that, it's clearly hitting one of these sweet new Seattle restaurants, all of which serve things that're, well, almost as good as Halloween candy.
Recommended Video
Mi Tocaya Antojeria Is Redefining Mexican Food, One Small Plate at a Time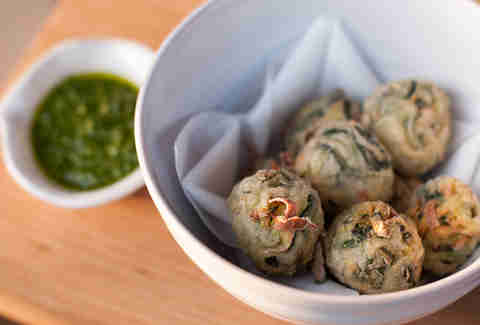 Mkt.
Tangletown
The smallest Ethan Stowell establishment yet seats just under 30 in a space formerly occupied by a commercial photographer, where they're slinging barrel-aged cocktails and locally sourced eats like fried quail, and a grilled lamb tongue which is so good you'll probably want to slip the chef some of yours.
Le Petit Cochon
Fremont
Fresh from cheffing with his brother at Art of the Table, the dude behind 'The Little Pig' is serving a pork-heavy line-up that includes blood sausage, pig face fritters, and "Phat Ass Pork Chops", which, presumably, come from a not-little pig.
Bar Sue
Capitol Hill
Formerly occupied by Lucky 8, this sort-of-subterranean spot has $1 PBRs, hush puppies, and a bunch of other Southern-style offerings, like Cool Ranch Doritos-coated chicken, and creatively named cocktails that're called things like Grandpa's Medicine.
Quadrato
West Seattle
West Seattle's Quadrato (owned by the dude behind Pizzeria 22, aka the 430th place to get a VPN Certification of Authenticity on their wood-fired pizza) is doing Sicilian pizzas galore, and a bevy of sweet sandwiches packed with things like veal meatballs.
Restaurant Roux
Fremont
Helm'd by the guy behind Where Ya at Matt? (Yay, there's finally and answer to that question!), the long-awaited Restaurant Roux is dishing up French Creole eats... so think gumbo, po' boys, beignets, and shrimp... but not officially until next weekend (boo!).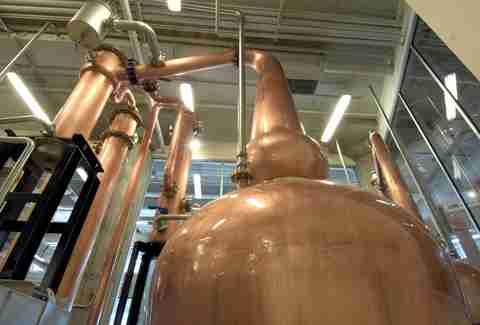 Copperworks Distillery
Downtown
Helmed by Pike's first brewer, and posted up on the Downtown waterfront, Seattle's newest distillery offers tours of a space that's resplendent with giant copper stills, and offers daily gin and vodka tastings.
Maison Tavern
SoDo
After teasing us for months, SoDo's newest speakeasy features old-world Prohibition-style cocktails, burlesque dancers, artisanal plates, and… an imaginary proprietor? Yup, plus the massive nightclub out back's got a secret entrance in its bookcase.