Summer in Seattle is great, but for the sake of this slightly dubious introduction to an article about ice cream, let's just go ahead and agree that the real reason Seattle summers are amazing is that it's the one time of year absolutely no one will judge you for eating entire pints of ice cream. Delicious, artisan ice cream... preferably from the 11 local shops below that we wholeheartedly endorse.
Capitol Hill (& other locations)
This oh-so-artisanal "Microcreamery" boasts three locations where they serve the usual coffee/frozen dairy desserts. But since 2014 -- when they were inspired by a beer-flavored ice cream created in collaboration with their Capitol Hill neighbor, Elysian Brewing -- Bluebird has been brewing its own beer and craft sodas (often in dessert-appropriate flavors) and serving 'em in their shops. So, in other words, screw the root beer float.
Capitol Hill (& other locations)
When it opened over a dozen years ago, CR was Seattle's first cupcake bakery (now there are six spots spread throughout the city). Killing the individual baked goods competition apparently wasn't enough, so last year the crew launched one of Seattle's best donut operations, and before that, started slinging seriously next-level ice cream available in a selection of rotating flavors ranging from the standout red velvet cupcake, to coffee with dark chocolate ribbon, made with Stumptown's Hair Bender brew.
Ballard (& other locations)
Started in White Center in 2008, FT's four locations are worth checking out for the old-school video game/pinball machines lining the walls, as well as the solid selection of Northwest beers on tap, and the eclectic collection of tunes bumping in the background. But then, there is the ice cream: rich, creamy stuff that's still light enough to make you eat more than you should, and is available in an array of sometimes-too-creative flavors ranging from bourbon maple walnut and coffee Oreo, to peanut butter & jelly and strawberry basil.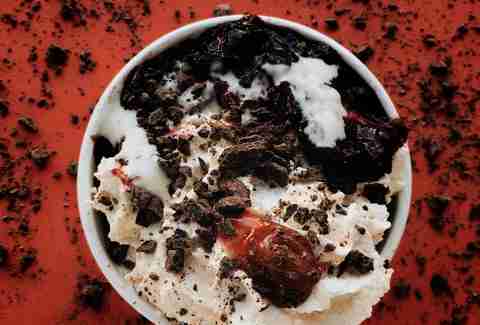 Capitol Hill (& other locations)
MM's seven almost invariably tiny ice creameries are charming -- and crowded! -- but who can blame people for lining up to shove a scoop of handmade "Scout" mint ice cream made with real Girl Scout Cookies (one of the few ingredients not produced locally), or Melted Chocolate, flavored with bars bought from Theo, or local strawberry sorbet in their faces? Not us. Oh no, not us.
Maple Valley (& other locations)
Boasting three brick-and-mortar spots, plus a vivid red trike that gets trotted out at farmers markets and catering gigs, this gelato operation is named for the nuts (hazelnut, pistachio, peanuts, etc.) found in many of its flavors, which rotate seasonally. In addition to scoops, the cream is available in "pop" form, or in an affogato... which basically just means you pour fresh-brewed espresso over it.
Capitol Hill
This venerable creamery once had three stores under its belt, but all of them were closed by April of this year. Then the original location was resurrected a month later -- with all of the same recipies, much of the same staff, etc. -- by a husband-and-wife team who loved the place and its classic flavors, like cookies & cream, chocolate malt, raspberry, etc., too much to see it go. Plus, the wife's cookie company was already providing the cookies OSFC uses in its ice cream sandwiches, so this was clearly a no-brainer.
Pike Place Market
This bright, brand-new (but still seriously old-fashioned) spot, complete with a restored soda fountain from the '30s, doesn't make its own ice cream. But it'll gladly serve you some from Lopez Island Creamery by the scoop, in a sundae, or float-style with beer or Champagne, OR by mixing carbonated water with house-made syrups in a variety of flavors. Even better, there are plans to start serving ice cream cocktails soon.
Ballard
This former mobile dessert operation prides itself on making organic, artisan ice cream with local ingredients sourced almost entirely from a variety of area farms, or even right in the neighborhood (Theo Chocolate, True North Coffee Roasters, etc.). But it also takes pride in serving said ice cream creatively, which is why you owe yourself a trip to Parfait's novelty freezer, where you'll find everything from from ice cream macaroons, to ice cream cakes, to push-up pops like the ones you used to eat as a kid... only way better.
Capitol Hill
It's a little hard to figure this pretty new restaurant out -- is it a noodle house? BBQ joint? But one thing is very clear: the ice cream it's serving from a walk-up window (whimsically decorated so it looks like an ice cream truck) by the door is not to be missed. Available in flavors ranging from Cinnamon Toast Crunch to bananas Foster, Trove's to-go-style sundaes come in a glass mug that you can keep, or return when you come back (trust us, you'll come back) and get a buck off your next dessert.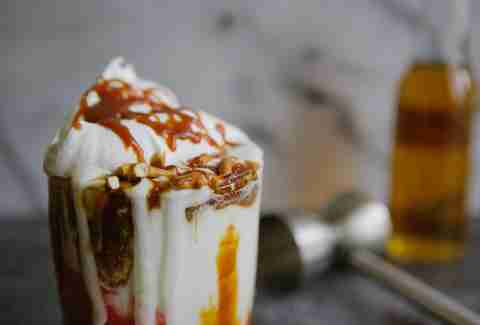 Snohomish, WA
This stuff's available in almost every Seattle-area grocery store, but it's worth a trip into the foothills of the Cascade Range to check out Snoqualmie's adorably small-town scoop shop, where there are over 40 flavors on offer and, in addition to getting a cone, you can totally buy that same pint on sale at the QFC down the road from your house.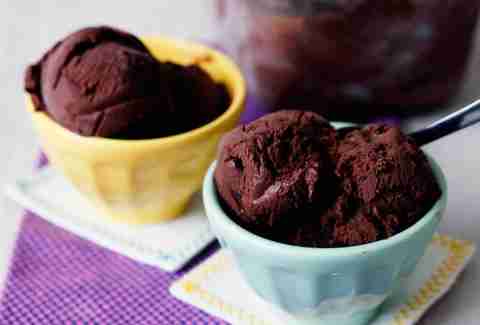 Ballard (& other locations)
Launched in 2010, and run by a father-and-son team, this operation combines premium Italian and Northwest ingredients to create an authentic, but uniquely "Seattle" style, of gelato. Made from scratch daily at the Ballard location, the can't-miss flavors include chocolate hazelnut, the signature pistachio, and mascarpone-based tiramisu.

Sign up here for our daily Seattle email and be the first to get all the food/drink/fun in town.