You know how people will say nothing good ever happens after 10pm? Well those people are likely geriatrics who'd rather spend their time watching Matlock reruns and saying things like, "When I was a kid my toys used to be made out of real metal!" Anyways, because you're surely not one of those people, after 10pm in Seattle is the perfect time to readily devour a donut burger, fried cheese curds, or a satisfying slice of NY-style pizza. And here is where to find it all...
Recommended Video
Timothy DeLaGhetto and David So Light Up Houston's Hops n' Hot Sauce Festival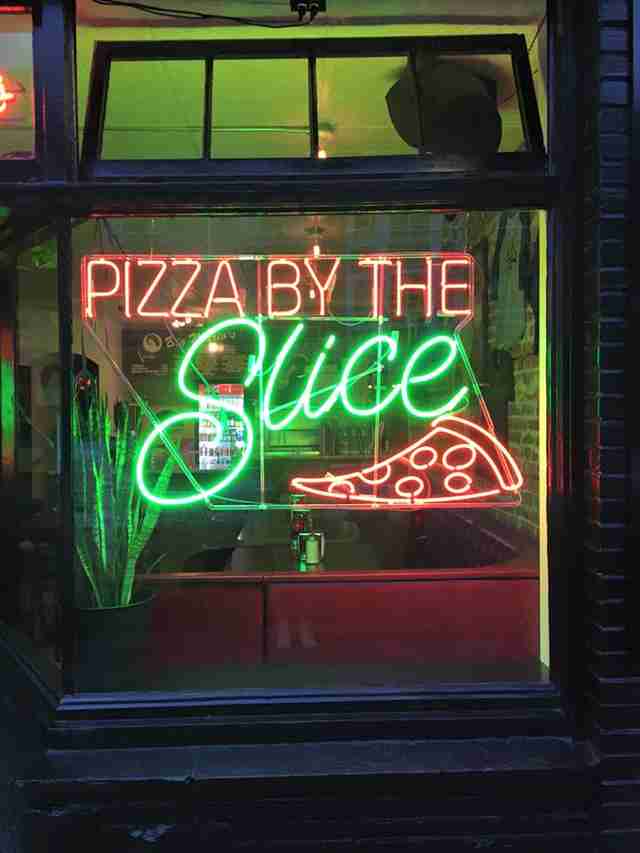 Capitol Hill
This almost always packed hangout in the heart of Seattle's busiest late-night 'hood is one of the few places in the city you can order 40s of Olde English and get quality New York-style pizza by the slice 'til 2am... or 4am on the weekends.
Capitol Hill
This overtly '60s-inspired joint serves up fattening yet delicious meals like poutine, beer-battered deep-fried cheese curds, etc. (and a wide range of traditional breakfast and other eats) that make it the perfect spot for after-hours carousing. And, at least according to Macklemore & Ryan Lewis, for a dance off.
Capitol Hill
Once a farmers market-only affair, this Malaysian street food specialist now serves up savory nighttime (it's open until 11pm Wednesday through Sunday) offerings ranging from fried rice with lamb & a runny fried egg and soy-/chili-marinated pork ribs, to... well, spicy fried frog legs.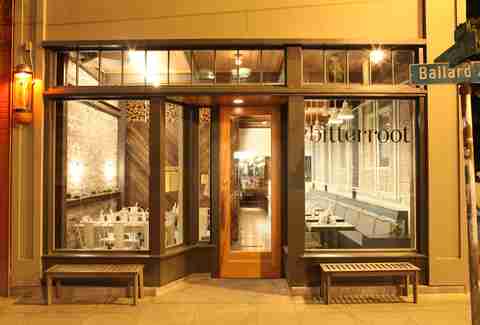 Ballard
This isn't your usual BBQ shack. Sure, it's got some succulent beef brisket, smoked pork belly, baby back ribs, etc. (all cooked in a custom-built smoker), but it's also boasting a surprisingly refined interior for such a hardcore BBQ spot, a bar in back stocked with all sorts of American whiskey, bourbon, and craft brews, and it stays open late. The entire menu is available until 1am every night, and the late-night happy hour doesn't even start until 11pm.
Capitol Hill
Hidden inside the mainstay music venue Chop Suey, this perfectly named operation (Escondite means "hideout") originally started in Los Angeles in 2011, but brought its creative brand of burgers -- like the provolone, bacon, and maple syrup-topped Fat Albert, served on a donut instead of a bun -- and other not-so-good-for-you foods to Seattle a few months ago. And they just may be giving The Town's famous hot dog a run for best thing to eat on Capitol Hill at 1am.
Capitol Hill
You know the famous nursery rhyme, "ba bar blacksheep, have you any... delicious Vietnamese-inspired street food that you serve until 4am on weekends and/or wool?" Well, this 12th Ave spot from the virtuoso behind Monsoon would answer "Yes sir, yes sir" to the first part, obviously, and then point out that the late-night menu, which features steamed clams from Taylor Shellfish, fried frog legs (again), and five different kinds of noodles in broth, is available until 2am the rest of the week too.
Fremont
Sure they've got a gleaming semi-new outpost in Cap Hill, but that area's got tons of late-night options (just look at this list). And besides, wandering down an alleyway past the graffiti-splashed VW van that serves as this place's sign, and then waiting in line for a pile of Eastern European-style dumplings -- we always go for the beef ones -- with a slice of fresh dark bread has become something of a Seattle tradition.
Downtown
This brand new bar in the Denny Triangle (right next to one of Seattle's best strip clubs) is from the same crew behind Westward, Quality Athletics, Great State Burgers, Saint Helens Cafe, and... well, you get the picture. These guys know what they're doing. And what they're doing in this instance is plating up a Northwest version of Mexican street food (nachos, ceviche, tacos, etc.) in a bustling narrow space, where the kitchen is open until at least 11pm on weekends.
Capitol Hill
We don't know how this charming french bistro/cafe manages to serve its entire menu (steak frites, cold roasted half chicken w/ mayonnaise, etc.) until 1:30am every night, and still manage to open early enough to show European soccer matches on the weekend. But we're extremely glad they do.
Pioneer Square
It's one of the 21 best cocktail bars in America. It's got an excellent, if small, selection of edible options (chicken fat fries, spaghetti Bolognese, a grass fed beef burger w/ bacon, Gruyere & portobello) to go with whatever you're drinking. And everything's available until 2am, so you can easily say "damn the time!" and have another round along with some of those aforementioned fries.
Belltown
It's been around forever. It's one of the best dives in the city. It's got a breakfast happy hour for godsakes. Seriously, what more do we need to say about this place? OK fine. How about they'll serve you loads of cheeseballs, a 1/3lb cheeseburger and fries for $3.50, and pour $2 PBR drafts. Plus, it's across the street from the Space Needle... which you should probably hit first before ordering a bunch of $2 PBRs.
Sign up here for our daily Seattle email and be the first to get all the food/drink/fun in town.