There really isn't anything more enjoyable than reading a list of the eight most glorious mac and cheeses in Seattle... except maybe reading a list of things you didn't know about Dick's, or eating said mac and cheese. But other than those things, this list is pretty much it. So without further ado...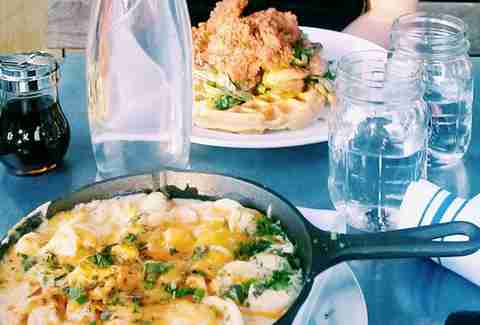 Skillet -- Mac & Cheese
Ballard
This food truck/diner's decidedly Southwestern version of mac and cheese boasts cheddar, Asadero, roasted corn, Anaheim chiles, tomatillos & cilantro bread crumbs, and is served on... guess what? A plate! Just kidding, it comes in a skillet.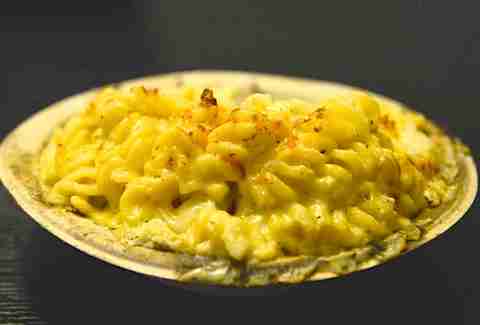 Pinky's Kitchen -- Mac 'n' Cheese Bowls
Wallingford
The Pinky's menu describes their mac as fusili pasta in a rich, creamy Bechamel made with smoked provolone, sharp cheddar, and topped with a crispy panko crust... but we describe it as the perfect pile of cheese and pasta. Tom-ay-to, tom-ah-to.
Bitterroot BBQ -- Build Your Own Mac & Cheese
Ballard
Here's the deal at this Ballard BBQ mainstay: you pick two ingredients from Bitterroot's extensive list of add-ons, including their badass BBQ pulled pork, sliced hot links, bacon lardons, etc., and get the whole she-bang for $10.
Liam's -- Beecher's World's Best Mac & Cheese
University District
This happy hour-only option (all day Tuesday!) at the Beecher's boss' U-Village bistro boasts kale, Mama Lil's peppers, and cheese from guess which Pike Place curd-slinger.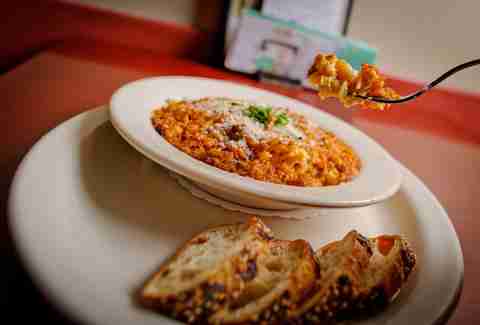 West 5 -- Astral Mac & Cheese
West Seattle
This comfort foodery's signature dish is a "commingling of oven-baked pasta and five marvelous cheeses" that is... sorry'boutthis!... out of this world.

Jemil's Big Easy -- Crawfish Mac & Cheese
Downtown
Prepped by a New Orleans native with serious international cooking chops (he's won awards for his beignets, what have you done?!?), this crawfish-y mac isn't always on the bright yellow truck's menu, but those award-winning beignets are, so you might as well hit their daily spot downtown anyway.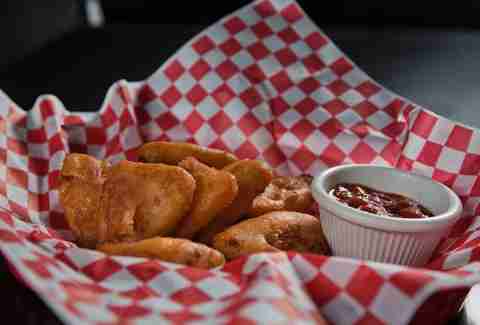 The 5 Point Cafe -- Mac & Cheese Balls
Belltown
Seattle's signature 24hr dive serves these greasy balls of joy with a side of marinara every happy hour (except the morning one *sad face*) for just $3, which gets you a plate-full of breaded bacon & jalapeno mac and chee... wait, did you say $3?!
Golden Beetle -- Mac & Cheese Mondays
Ballard
One night a week, Maria Hines' Ballard eatery is letting you choose your own dining adventure by picking a pasta, a sauce (truffle cream, shrimp-parsley pesto, etc.), cheese (Gruyere, smoked Gouda...), meat options like spicy lamb sausage, or even vegetables (though choosing one of those would be worse than confronting the Viking ghost on page 87 of The Cave of Time, so maybe stick with the other stuff).