There are just some things The Town does better than anywhere else... at least 19 things actually... and lately it seems like opening new restaurants is one of 'em. In fact, unless you're equally good at keeping track of things like the 14 best new restaurants and bars in Seattle, it's pretty easy to get confused. Lucky for you, we are that good...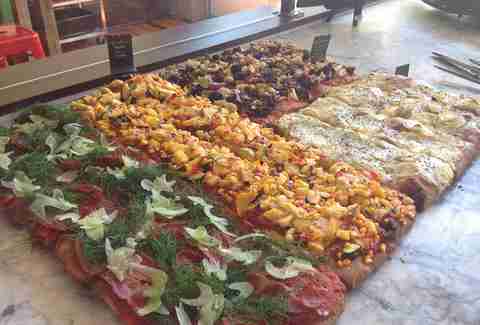 Pioneer Square
Not content with slinging the city's best pasta at Il Corvo, Mike Easton decided to tackle the city's best pizza by opening this brick-walled, 36-seater, where you can order seasonally topped, Roman-style 'za by the inch. Job done.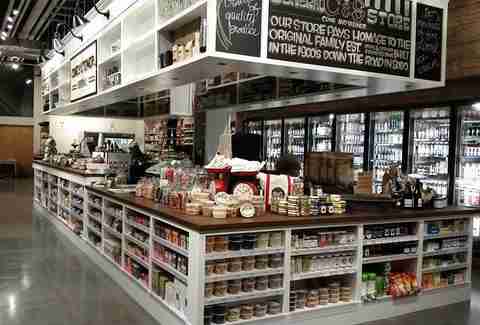 Pioneer Square
Less than a year after the first one opened on Cap Hill, this slightly larger mercantile operation boasts five taps, a range of sweet local dry goods, meats, and more. Plus there're prepared meals like roasted chicken and desserts, which given its name, inexplicably don't include ice cream.
Fremont
In addition to its burgers topped with fried onions, jalapeños, and other flavorful options, this "family friendly" wood-clad food-slinger boasts something not often seen in Ballard... non-Caucasians. Just kidding, it's a salad bar!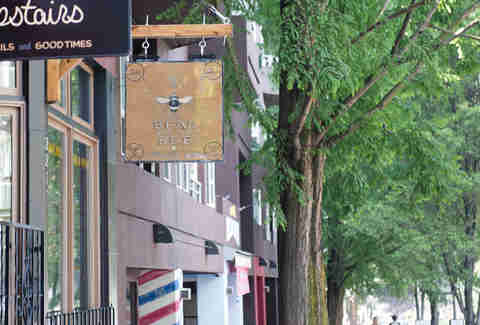 Belltown
Helmed by the team behind neighborhood booze spots The Rabbit Hole and Bathtub Gin, this 2nd Ave deli's got a menu stuffed with cleverly named sandwiches like the Roast Beast w/ beef, caramelized sweet onion, romaine & Swiss on a toasted roll, and the brioche-based pulled pork/white cheddar/Syrah gravy/crispy onion Jedi Mind Trick, which is definitely the sandwich you're looking for.
Greenwood
Launched back in 2011, LB's been focused on making "unhurried" Belgian-style brews, and the North Seattle brewery didn't exactly hurry to open a tasting room either, but good things come to those who wait. And by good things we mean an 8% Abbey-style Tripel -- a lightly hopped (for a change) pale ale.
Ballard
Unwilling to let the people of Cap Hill keep 8oz's bounteous burgers to themselves, the crew behind this meat-wich maker now has a second, more rustic-looking location where people can build-their-own monstrous meal or score house specials like the PB & J Burger w/ tomato jam, bacon & cinnamon-spiced peanut butter.
Bellevue
Because the Eastside needs burgers too, the crew behind Belltown's Local 360 has hit Main St with a 64-seat bar/restaurant that's slinging a dozen different meat-wiches made with 50% bacon!
Belltown
Helmed by two Pike Place Market vendors (one former, one current), this 45-seat comfort-foodery is plying you with classics like steak frites w/ garlic herb butter, and pan-roasted brined pork chops, plus a collection of craft cocktails like the Dirty Dog, which's got mezcal, grapefruit, and brown sugar.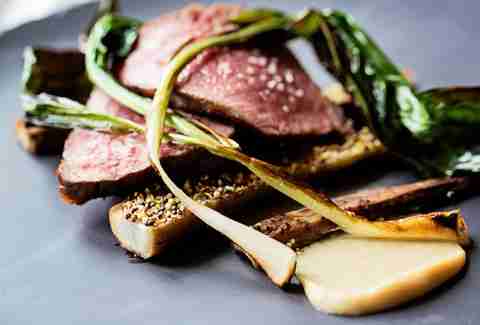 Bellevue
Helmed by Old Sage and Hitchcock vets, this casual fine-dining destination is bringing composed takes on Northwest-y eats like Neah Bay halibut-rapini, razor clam-uni, and Washington oysters to Old Town Bellevue.
Downtown
From the crew behind some of Seattle's best beers, and run by some of Seattle's best barmen (Murray Stenson's behind the bar some nights!), this cocktail spot is a departure from their other suds-heavy locations, but in the best, most bricked-walled, and scratch-booze-beverage-laden way possible.
Belltown
One of the city's sweetest new places to... sorry'boutthis!... Whete your whistle, this dark, wood-heavy spot's getting seriously medieval on your stomach with a Norman-inspired menu that includes Oxtail Soup w/ bone marrow dumplings, a Tails & Trotter pork chop, and house-made sausages, plus a cocktail list heavy on Northern European liquors -- gin, vodka, etc.
West Seattle
This walk-up-style meat-slinger in South Delridge has a menu full of drive-in eats that starts with a classic burger for $1.99 and goes all the way up to the Triple Whammy w/ three patties, three slices of cheese, and their signature sauce. You can get milkshakes, onion rings, and fries by the "tub", too.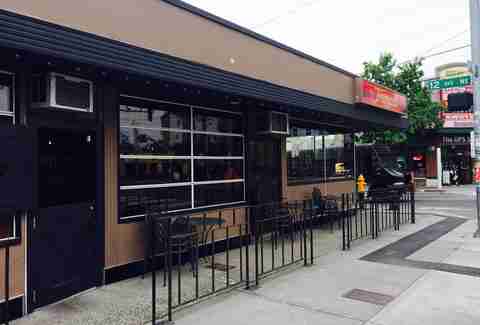 Roosevelt
Opened in Mutiny Hall's old space, this new beer bar is an outpost of a famed San Francisco suds-slinger, but it's helmed by a dude who's worked at local beer spots like Bottleworks, and the Burgundian, and who is pouring 40 carefully curated brews.
Fremont
Helmed by a guy who used to own the Pig 'N Whistle in Greenwood and the late-lamented June, this Fremont Frenchtaurant is putting a composed Euro twist on Northwest ingredients via dishes like duck confit, fire-roasted beef short ribs w/ confit shallot, and more.
Sign up here for our daily Seattle email and be the first to get all the food/drink/fun in town.
Other Stuff You'll Like In Openings Cheat Sheet