Sure, Seattle may have a few problems, but a lack of new restaurants opening isn't one of them... however, picking the ones that are actually worth trying can be. If only someone would, like, assemble a list of Seattle's best new restaurants of 2014 or something. Oh, wait!
Recommended Video
Here's Our Travel Guide to This Nation of Over 7,000 Islands
Capitol Hill
This new Capitol Hill spot by Rachel Yang and Seif Chirchi of Revel and Joule is a four parter: sections include separate spots for noodles, BBQ, cocktails, and dessert. Highlights include the Baller -- a meat tower that gets you a whole lot of everything to prepare yourself at the table, and their unique parfaits served right out of the truck up front.
Pioneer Square
This Pioneer Square newbie replaced the beloved Dome Burger earlier this year, and while they've got a slew of sweet meat-wiches, the Gangnam burger (complete with a Kalbi-style marinated patty, house-made oriental coleslaw, garlic aioli, and house-roasted garlic mayo) is definitely the way to go.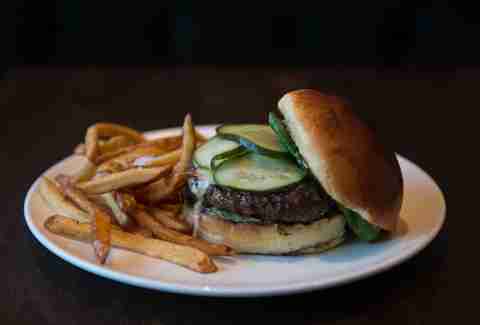 Phinney Ridge
Nestled in the once sleepy neighborhood of Phinney Ridge, this Northwestern-inspired restaurant perfectly encapsulated the spirit of of Washington. From oxtail to pork shank, Brunswick & Hunt is the place to go for that hearty, meat-loving appetite of yours... because we can't be the only ones that want a big hunk of bison for dinner every now and then.
Ballard
Ethan Stowell's latest restaurant is an old-school fish 'n chip joint in the heart of Ballard that pulls out all of the stops. A killer selection of drafts, bottles, and cans? Check. Shrimp Louie and Dungeness Crab Rolls? Check. Oddly named, but delicious sounding, cocktails like the Monkey Knife Fight? Always.
Ballard
Although Giddy Up features both a burger component and salad bar, you know the right choice to make kemosabe. You can't go wrong with the Giddy Up Burger, which touts a 1/3lb patty, bacon, pepper jack cheese, lettuce, tomato, onion, pickled jalapeños & fire sauce all on a house bun. Yee-haw!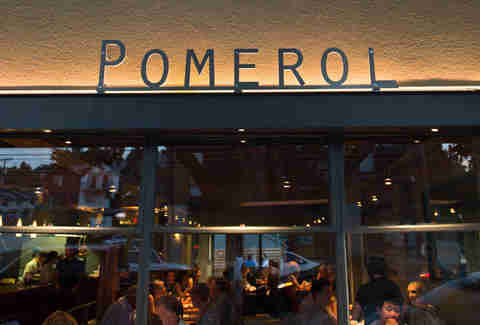 Fremont
This upscale French-y spot in Fremont does not fail to please with its Grilled Prime Skirt Steak and Lemon Rubbed Lamb Steak. Just off 36th, Vuong Loc's reputation as a Seattle all-star does not fail him at this new venture in the 'hood.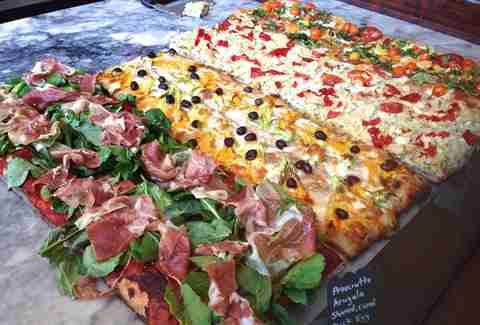 Pioneer Square
Quickly becoming infamous for its pizza-by-the-kilo method, this spot from Seattle's best pasta slinger loads up their slices with all kinds of good stuff from prosciutto to duck eggs, and lets you get as much or as little as you want, and then pairs it with a solid selection of beers and wines.
Downtown
This gorgeous Downtown location is the latest venture by Thierry Rautureau and is already on a ton of the city's, and country's, best new restaurant lists, and given how good everything from the hearty black rice risotto to their extravagant beef rib eye with confit shallot, goat cheese crotin & red wine demi-glace is, it's obvious that all the attention (especially from us!) is deserved.
Downtown
After a quick life as Aragona, Chef Stratton quickly turned his destination Spanish restaurant into his bread and butter: a destination Italian eatery, where not only is the food otherworldly, but the Four Seasons-adjacent space is one of the more stunning spots to eat in the city.
South Lake Union
Finally! A place worth braving the miserable amounts of traffic and construction in South Lake Union. Osteria Rigoletto is a 5,000sqft industrial-meets-reclaimed-barn affair that seats around 150, but remains cozy despite its size, plus it boast a tongue twister of a menu that you'll be... um, boasting about to your friends.
Pioneer Square
Upscale, yet comfortable, this expansion to Il Terrazzo Carmine opened in mid-June. This new addition to the burgeoning restaurant and bar scene in Pioneer Square touts an illustrious cocktail selection as well as great small plates and a generous happy hour.
Sign up here for our daily PDX email and be the first to get all the food/drink/fun Portland has to offer.