Your parents might say that place they read about in the NYT should be where you eat tonight, while your slightly creepy, very quiet cousin Tevin would take you to a hidden, back-alley spot that is probably incredibly legit. To help make your life easier, we have Eat Seeker, a feature that we fill with the restaurants -- both new and old -- that we'd recommend over and over.
We break it up into two sections: Section one is made up of our picks for best new restaurants -- places that have recently opened that you need to get to ASAP. Section two is where you'll find the stalwarts -- the restaurants that have helped shape the Seattle food scene and aren't' going anywhere anytime soon. So scroll down, pick a place, and enjoy the best food Seattle has to offer.
 
Jump to best new winter restaurant openings
Jump to Seattle's best restaurants, overall
Recommended Video
The 'Black Mirror' Killer Pizza Truck Is Real Now, Thanks To Pizza Hut
Eastlake
Handmade pasta just steps from Lake Union
This contemporary Italian restaurant from the same guy behind Vendemmia and East Anchor Seafood in Madrona is built around a large, wood-topped chef's counter where you can watch pasta being made and then covered in things like pesto and squid ink, or topped with Dungeness crab, braised rabbit, and other Northwest ingredients.
South Lake Union
A new taqueria in an old, brick warehouse
The crew behind nearby Re:public has launched a lively Mexican restaurant in a space that has been home to restaurants since 1943 and stands out as a sort of anachronism in this aggressively modern neighborhood. But it also serves as the ideal backdrop for a restaurant offering a cool new take on traditional foods/drinks from south of the border including tacos, enchiladas, and margaritas that are worth the trip by themselves.
Capitol Hill
Italian fine dining from a couple that met at the Dick's down the street
You won't always be sure what all the ingredients are (finger limes?), or how the dish was made. But just trust chef Nathan Lockwood: he's working miracles on incredibly innovative foods. If you're celebrating an anniversary, a birthday, or are just randomly flush with cash, the tasting menu at Altura will leave you full, impressed, satisfied... and a bit lighter in the wallet.
Ballard
A lively oyster bar and favorite of locals
Sorry, you didn't discover this place -- the Times got here first. But finally (five years later), the lines have died down, and now the cool, beautiful marble bar has been given back over to locals slurping oysters and spreading sardines on toast.
Fremont
Beautiful seafood in a bright, fun space
Manolin flows out from the U-shaped bar as if there were a beach in front, which would explain the top-notch ceviches and other raw fish/bivalve specialties (including oysters from Hood Canal and Case Inlet) that dominate the menu.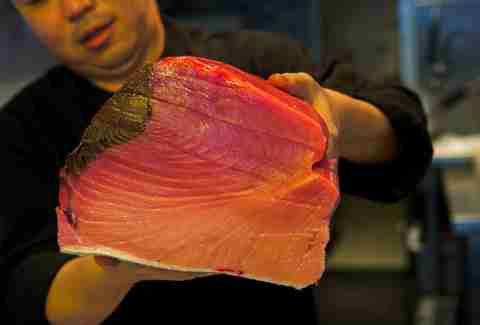 Pike Place Market
A legendary sushi chef's downtown destination
Shiro Kashiba's name has long been synonymous with great sushi in Seattle, first at Shiro's in Belltown, and now at his own spot in the Market. The freshly flown-in tuna and expertly sourced local shellfish are masterfully prepared by the septuagenarian chef and his most dependable lieutenants.
Capitol Hill
Small Greek plates with big flavors in Pike/Pine
Though it was already doing a fairly good impression of Greek island life before, this new-ish spot is sporting a menu upgrade thanks to an infusion of energy from chef Zoi Antonitsas, formerly of Westward. From octopus appetizers to fluffy doughnuts, Omega is delicious, and worthy of date night.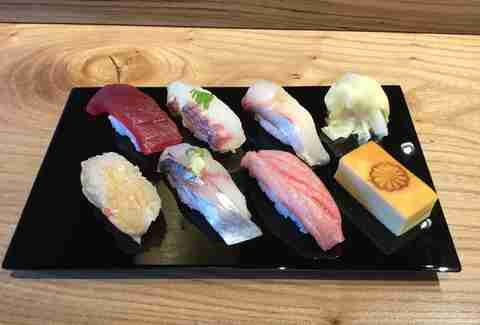 Ravenna
Omakase on what might be Seattle's best restaurant street
Small and quiet, tucked away on what's quickly becoming Seattle's hottest dining 'hood (Junebaby is down the block and Salare, which made this list last year, is nextdoor), this sushi spot is the tortoise to Sushi Kashiba's showy Downtown hare. Even after receiving three stars from the Seattle Times, it seems that the secret of Seattle's best sushi stays quiet.
Belltown
Seattle's best tapas restaurant has a stunning new space
For most of a decade Belltown's Pintxo operated out of a charming, small space on 2nd Avenue, but last year they moved into a much larger, but still intimate, space a couple of blocks away that not only looks amazing, but makes for a more welcoming dining experience, and also boasts one of Seattle's best new bars off the alley in back.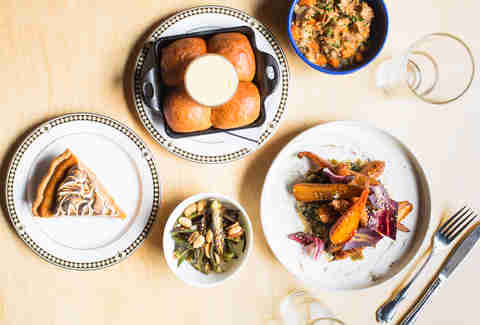 Ravenna
One of the country's best new restaurants of 2017
Apparently not satisfied with running one of the best restaurants in Seattle (nearby Salare was on the last version of this list) the increasingly recognizable chef behind this elevated Southern establishment opened Junebaby less than a year ago and started serving his unique take on decidedly non-elevated dishes, ranging from Swamp Cabbage to oxtails, to very long lines of happy Seattle diners.
Bellevue
Chef Jason Wilson's stylish, new Eastside endeavor
One of Seattle's leading chefs hasn't quite decamped to Bellevue (Downtown steakhouse Miller's Guild is also worth a visit), but he has taken over a large portion of the new Lincoln Square expansion. There's a speakeasy-style bar called Civility & Unrest and The Lakehouse, which boasts a stunning black and white dining room, one of Seattle's best brunch menus, and seasonally driven dishes (deviled local ranch eggs, seared Alaskan scallops, etc.) that look as good as they taste.
Wallingford
One of the best "small" restaurants in America gets some big new digs
For a decade, Art of the Table turned out a constantly changing seven- to ten-course tasting menu in a cozy space that felt a lot like eating in the chef's home, but not any more. Now they're serving the same hyperlocal farm-to-table food -- though they've added an a la carte menu -- in a sweeping new space that is finally large enough to match the restaurant's outsized reputation.
Sign up here for our daily Seattle email and be the first to get all the food/drink/fun in town.