Seafood that's literally smoked 'til it gets to your table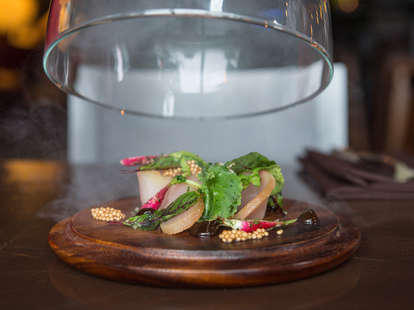 The latest spot from the team behind some of Seattle's sweetest eat/drink spots (Spur Gastropub, Tavern Law) is essentially a casual take on an old-school drinking club (right down to shelves stocked with second-hand books, and an ironic portrait of a teetotaling city father) where Chefs McCracken & Tough are pairing hugely attractive smoked meat/seafood dishes, with a huge range of smoky, Scotch-based cocktails. Which ones can't be missed? Here's our sage advice on what to order at The Old Sage: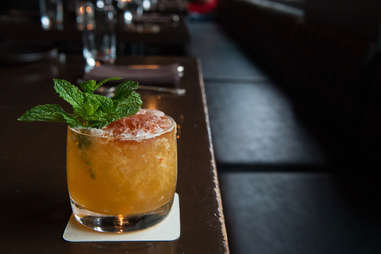 Like the sound of blended Scotch w/ peach, Amontillado sherry, lemon & Demerara? Then you want to order something Will Smith and Tom Cruise are less and less familiar with: a Summer Smash.
The Virginia air-cured ham w/ malted mustard is evidence of their desire to keep things simple, something you can do in your personal life by exclusively dating people from Virginia... well, West Virginia.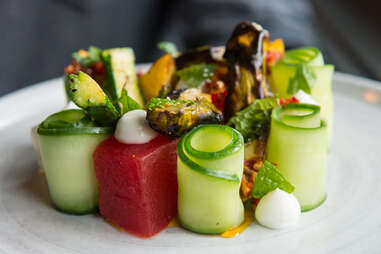 Next -- and this is the first (and probably last) time you'll ever hear us say this -- order the salad. Seriously, the Roasted & Raw Gourd Salad mixes raw and cooked ingredients, and adds things like Calabrian chile and a cool yogurt gel to create an intense depth of flavor.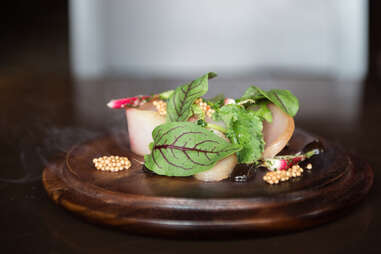 Despite being what you called the Intro to Oceanography class you took to cover UW's Earth Science requirement, the fish course is actually amberjack that's been salt-cured and cold-smoked over ice. It's served in glass that holds in the smoke, along w/ pickled mustard, baby radish & black garlic pudding.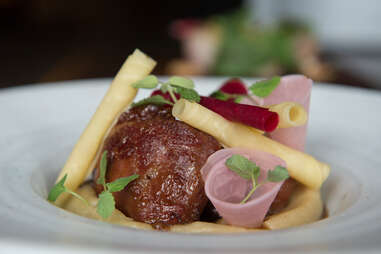 And finally: lavender pork cheeks w/ caraway, potatoes, a parsnip puree, and what Peter Piper drops when he's DJing (pickled beets).