Two important facts you probably weren't aware of: 1) A pig's orgasm lasts for 30 minutes , and 2) December 21st is the longest night of the year (we're talking 15hrs of straight darkness), a perfect chance to celebrate what should be the "Best Night of Your Life", assuming you spend it hitting the city's best Thrillist-approved cocktail bars, nightclubs, and dives 'til the sun pops back up.
Check out our picks for Seattle's best party dinner spots below, and make sure to fully map out a perfect evening with our itinerary builder.
Maneki
International District
It's been in business over 100yrs and it's still almost impossible to get a table at this ID mainstay that's all but frozen in the '60s -- a particularly sweet version of said decade where they make seriously next-level eel or salmon skin maki, and gargantuan slices nigiri sushi at the tiny sushi bar in back, and turn-out way-better-than-they-sound Asian oddities like octopus-stuffed donut holes.
Bastille
Ballard
This sprawling Old Ballard French-taurant (it's got two bars, a huge covered patio, etc.) specializes in classic bistro fare (Kennebec potato fries w/ truffle aioli, steak frites, etc.), and libations prepped by one Seattle's sweetest bartenders, including the Royal Scots Sour, which you make either by ruling the country remotely for 10 years after Balliol's abdication in 1296, like King Edward I of England, or by combining Scotch, pear eau-de-vie, lemon, mint, egg white & bitters.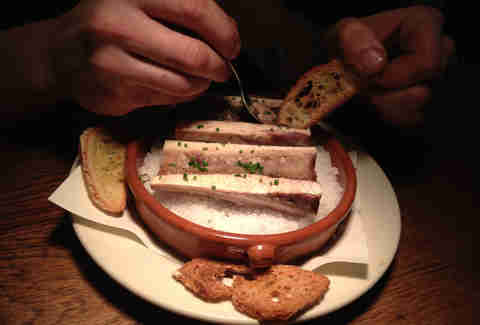 Madison Park Conservatory
Madison Park
Chef'd by the guy behind 2009's uber-popular Tako Truk pop-up, this bi-level eat spot boasts a seasonally/local ingredient driven menu of whatever-style-of-food-they-feel-like-making, served up in a Mediterranean-ish space with a brick-floored downstairs lit by wrought iron fixtures, a laid-back upstairs bar/private dining room decked with vintage Little Tramp art, and an entryway open to the chef's station, which Raekwon specifically requested be Only Built 4 Cuban Linx.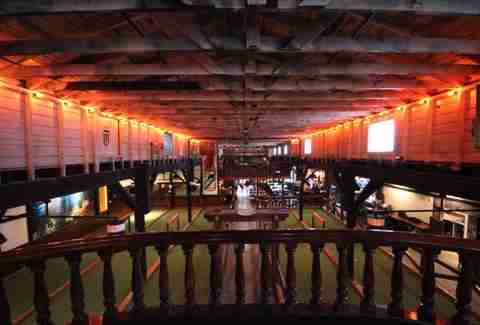 Von Trapp's
Capitol Hill
If you like beer, or beer-based cocktails, or lawn games, or artisanal housemade sausages, then Von Trapp's -- a massive 420-seat suds hall from the guys behind Poquitos (and Bastille, and Stoneburner, and Macleod's), fitted with two bars, five indoor bocce courts, two elevated mezzanine-style sitting areas, and a "bier den" tricked out like a grandiose Bavarian hunting lodge -- will be like The Sound Of Music to your ears.
Poquitos
Capitol Hill
This 122-seat comida-ry was inspired by a vintage neon "Poquitos" sign salvaged years ago and hung outside, and is rife with south-of-the-border sourced decorative touches (14,000 Talavera tiles from Puebla, giant metal light fixtures/mirrors from Mexico City) that fancify a brick-heavy 3500sqft space boasting arched passageways, an open kitchen with made-to-order tortilla and guac stations, and a fully fireplace'd covered patio. 
Ezell's Famous Fried Chicken
Central District
Quantity is no problem for this fried chicken spot loved by Oprah Winfrey and hipsters alike. You need two pounds of mashed potatoes to go? Sure, whatever, take three! And don't forget the chicken strips (spicy of course). Pro-tip: call ahead for fried okra, it takes 10 minutes cause they make it to order but goddamn is it worth the wait. 
Brave Horse Tavern
South Lake Union
This second story, brick- and blonde wood-heavy 200-seater from Tom Douglas, is dominated by a giant three-sided bar that boasts 24 taps, features two retro-style shuffleboard tables beneath massive metal skylights and a ream of decorative touches (vintage bar signs, reclaimed plank walls, equine statues, etc.), and is serving up fancified pub-eats from an open kitchen fronted by an entry-facing to-go counter, also the dude Shawn Kemp hires to tally up his trips to Kidd Valley.