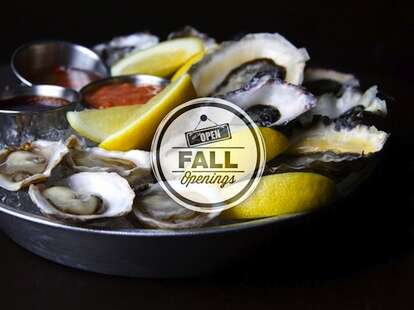 There's nothing quite like the excitement you feel right before you dig into a great meal, and now, thanks to Roger Levesque's 2nd-most-favorite men's lifestyle site, you can make that feeling last for months, by checking out the 10 sweetest upcoming eat/drink spots in our Fall Restaurant Preview.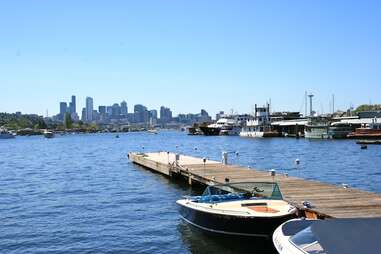 Name: Westward & Little Gull
Opening in: August
Why You Should Care: The dude behind Skillet is opening a pair of lake-front spots (a seafoodery and a market/ oyster bar, respectively) that aside from badass eats, will boast stunning views of Lake Union.
Name: Roux
Opening in: August
Why You Should Care: This much-delayed 'Nawlins-style spot -- in Fremont's old Buckaroo space -- is serving some stuff from the owners of the Where Ya At Matt? food truck (beignets, fried oyster po' boys, etc.), plus more fulsome plates/ cocktails at night.
Name: Bourbon & Bones
Opening in: Late Summer
Why You Should Care: You can expect the dude already making some of Seattle's best fried chicken at The Wandering Goose to serve up a shton of Southern-inspired eats, like smoked BBQ and cured meats (plus an extensive list of brown liquor), in the old Anita Crepes space.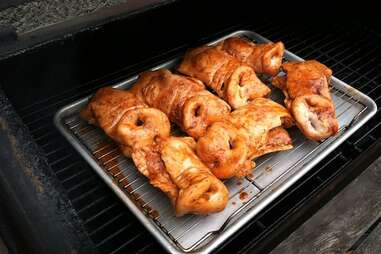 Name: Le Petit Cochon
Opening in: September
Why You Should Care: After spending a year co-cheffing with his brother at Art of the Table, the dude behind this farm-to-table-style eatery is turning the sweet upstairs space that used to house Showa into a destination for things like fried chicken liver, offal crepenites, and strawberry/ foie gras fritters for dessert.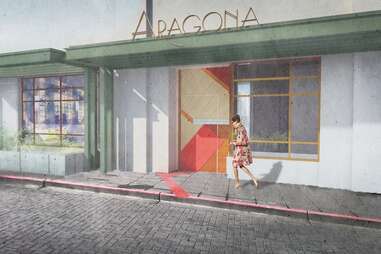 Name: Aragona
Opening in: Early Fall
Why You Should Care: This 5,000sqft contemporary Spanish eatery will be the third spot from the guy behind Artusi, and David Beckham's favorite Cap Hill pasta spot, Spinasse.
Name: Hollywood Tavern
Opening in: Early Fall
Why You Should Care: Because we said so! Just kidding, it's because the dude behind Skillet (and Westward/ Little Gull) is turning this Woodinville spot into a dive-y cheeseburger destination that'll also house a massive new Woodinville Whiskey Co. distillery.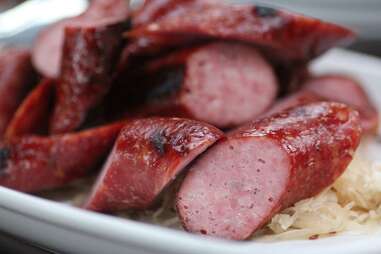 Name: Altstadt
Opening in: October
Why You Should Care: The dude behind badass Bainbridge Island eatery Hitchcock is turning the former Larry's Nightclub space into your new Oktoberfest destination: A beer hall serving a handful of German eats (house-made sausage, Belgian frites, etc.), and a bunch of sweet suds.
Name: Liam's
Opening on: October 20th
Why You Should Care: A 4,800 sq ft 150-seater in University Village that's serving a bunch of tubed meats like salmon sausage w/ dill, parsley pesto, fried capers, and red Fresno peppers? From the dude behind Beecher's? Yes!
Name: The Miller's Guild
Opening on: Thanksgiving-ish
Why You Should Care: This nose-to-tail-style steakhouse from one of the Northwest's best chef's, Jason Wilson, is opening in the Hotel Max and will be built around a massive custom-made wood-fired grill.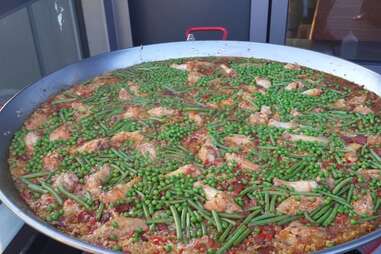 Name: La Bodega
Opening in: Fall
Why You Should Care: One of Seattle's sweetest (and longest running) pop-ups has finally found a permanent space in Pioneer Square where they can serve their badass sandwiches, pasteles, empanadas, and other traditional recipes from the owner's native Dominican Republic.