Fez on Wheels: Meatballs and super-spicy soda from the Near East
Given that it's painted the same jaunty shade of red as the tasseled, velvet caps traditionally worn in the region where the eats they're serving originated, it's obvious that the crew behind Near East street food-slinger Fez on Wheels named their mobile food operation after... Wilmer Valderrama's character from That '70s Show! Just kidding -- it's the hats -- but man, Wilmer sure could have used the publicity.
The outside of the truck was airbrushed by the guys at a local car club, and the artwork was done by an old-school graffiti artist who'd actually skipped town for a while instead of fez-ing up to the police.
Inside, every order starts with handmade and grilled-to-order pita bread, as opposed to PETA bread, which, no matter how good the food at Fez is, would be much better spent producing more nude Eva Mendes ads.
On top of said pita they're putting rice and things like Persian-style lamb meatballs.
To wash all that down, they're doing artisanal drinks that start with simple syrup infused with "a ton" of chili.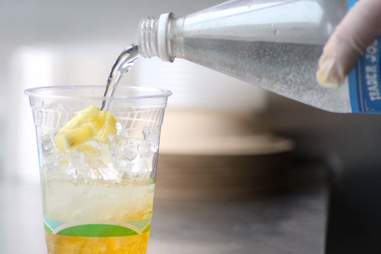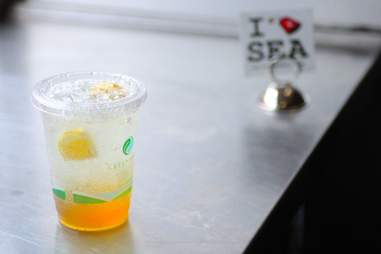 The result is an incredibly fiery flavored soda they're calling the same thing T-Boz and Left Eye called the Irish girl that the label initially wanted in TLC: ginger chili.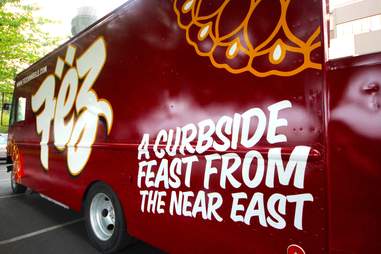 Fez'll be posted up outside Safeco Field during several Mariners' games and has already provided pre-game meals for the team... not bad for a kid from some indeterminate country that only eats candy truck just starting out.