It may sound like what led to Thaksin Shinawatra's ouster by the Royal Army in 2006, but the original Thaiku -- and its apothecary-themed bar Fu Kun Wu -- spent that year being named one of America's best bars by the likes of Esquire, and the rest of the last six years slinging traditional Thai eats until it was forced to close last April. But luckily for both Seattle natives and any Thai citizens displaced by the aforementioned coup, it's back in a cozy Greenwood location, and just as Fu Kun good. If the bright red and yellow arrows and all the other colorful signage is too subtle for you, just take our word for it and use the side door. Said door takes you to new miniature Fu Kun Wu, where they could technically seat the starting five from this years Husky hoops team, but really only have room for the number of good players on the team: three or four. Like any true apothecary, they've decked the place with myriad bottles, boxes, etc.; some of which're just for decoration, and some of which actually have ingredients you can put in the liquid things you'll be drinking. Those liquid things include Asian-inspired takes on classic cocktails like a rum/lime/mint mojito they've spiked with yohimbe & ginseng and are calling a Yohito. Once you're past the bar, you'll find the dining room, which is located in what probably used to be a dining room when this place was a house. If you speak Thai you really should have taken an easier language credit in college, like Spanish or French, but you also stand a chance of reading whatever's written on the tiles of the open kitchen. Inside that kitchen, they're making "Crying Tiger" marinated flank steak and other happy hour eats called Gahp Glam, which literally means "drinking food". If you're not satisfied, you can either set the troops on the Prime Minister, or order something hardier like the Pla Neung Manao seared whole white fish in a spicy garlic-lime broth.
Recommended Video
It's Worth Getting Sloppy For This Grilled Cheese Taco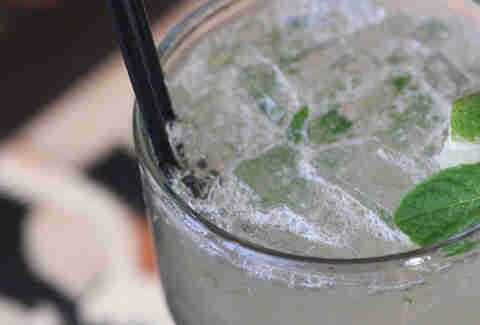 Previous Venue
Next Venue
Venue Description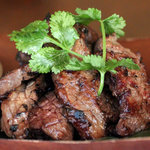 1. Mai Thaiku
6705 Greenwood Ave N, Seattle, WA 98103
Unlike many of Seattle's Thai restaurants that are overrun with curries and coconut milk, Mai Thaiku is a neighborhood favorite for its interesting take on Thai appetizers, salads, and satays. Go for the pickled freshwater crab and papaya salad, or the goong che nam pla (a Gulf prawn ceviche), which aren't complete without a side of sticky rice. There are Thai takes on classic cocktails inside this homey, wood-laden space, too, like a rum/lime/mint mojito spiked with yohimbe and ginseng, punnily known as a Yohito.