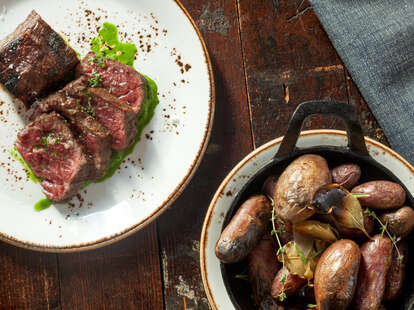 Rina Jordan
Rina Jordan
Winter is coming. And not in, like, a "Man, I wish Ned Stark... or Rob Stark... or Catelyn Stark was still alive" kinda way, but in an "it actually starts on Saturday" kinda way. Or maybe a "the season when Seattle opens a shload of sweet new restaurants" kinda way, the last of which is evidenced by the seven just-opened or soon-to-open eateries (and bars!) below:
Name: Liam's
Open Now
Why You Should Care: One of the new spots blowing up the U-Village lately (Eureka, JOEY, etc), this brainchild of Beecher's founder Kurt Dammeier, is serving... surprise!... Beecher's trademark Mac and Cheese, and other stuff, like Braised Lamb Shank, that might just be worth braving that parking around the holidays.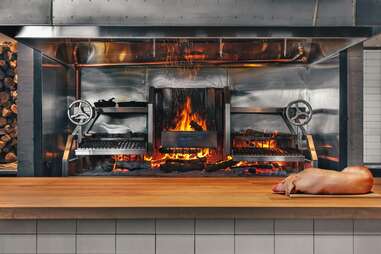 Name: Miller's Guild
Open Now
Why You Should Care: Situated in the Hotel Max, accolade-heavy Chef Jason Wilson's new digs feature a 9ft-long wood-fired stove that's the centerpiece of The Miller's Guild, a name inspired by the building's previous life as the Vance Lumber Company Hotel. On the menu: 75-day dry-aged beef, locally caught seafood, nose-to-tail butchery, and whiskey that's house-finished in oak casks.
Name:Aragona
Open Now
Why You Should Care: Opened by the dude behind Spinasse and Artusi and located across from the Four Season's, this Spanish-style eatery is serving Remojón de rábanos y naranja w/ salt cod, radish & egg, and Habitos y merengues de su tinta, which means... something in Spanish presumably. Ok, ok, it's black rice with squid meatballs, baby turnip & ink meringues. See, you were better off not knowing what it was before you ate it!
Name: Loulay Kitchen and Bar
Open Now
Why You Should Care: Thierry Rautureau's extravagant new 4000sqft flagship restaurant (located in the Sheraton building downtown) seats around 100 and serves dishes that remind him of his upbringing in… you got it… Loulay, France -- think duck, venison, quiche and more. Prime real estate in Loulay includes the seat for one at the end of the second floor that overlooks the bustling kitchen and the "queen seats" in the mezzanine which overlook the entire space.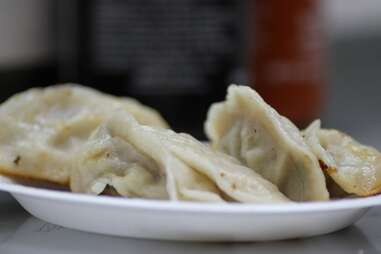 Name: Din Tai Fung
Opening: Early January 2014
Why You Should Care: Why trek all the way to the east side for soupy, sticky dumplings (or for literally any other reason)? Especially when you can just... well, still sort of trek to the U-Village, where this legendary dumpling house will be opening a 2nd location on the 2nd floor of the mall's newest building. But be warned, when DTF first opened in Bellevue, it attracted longer lines than the time Jennifer Lawrence came to the U-Village to promote Hunger Games.

Name: Tallulah's
Opening: Late December 2013
Why You Should Care: The baroness of Seattle Bars Linda Derschang will FINALLY be opening up the newest addition to her often taxidermy-heavy empire on the sleepy corner of 19th and Madison in east Capitol Hill. The date's set (December 26!), so get ready for lamb burgers galore and a powerhouse cocktail menu by Adam Fream and Marley Tomic-Beard, which tips its hat to both classic cocktails as well drinks with more locally minded ingredients like Rachel's Ginger Beer and CommuniTea Kombucha.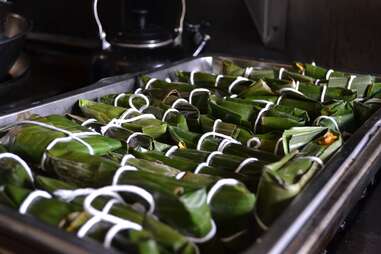 Name: La Bodega
Opening: Late December 2013
Why You Should Care: House-made pork sausage with chimichurri, shredded cabbage, pickled onions, and house aioli? Check. Slow-roasted pork shoulder with stewed pinto beans? Check. Electricity? Nope! Following unforeseen electrical kinks, Pioneer Square's La Bodega has had to push back their opening date a couple times now -- but hey, we know good things come to those who wait. Owner Manu Alfau is currently shooting for a late December opening for his Dominican eatery.