Seattle's Best Brunch Spots, According to 9 of the 206's Best Chefs
The chef lifestyle is known for long, late hours, so it doesn't leave much time for eating -- except when it comes to brunch. Chefs LOVE brunch (almost as much as we do), so we decided to ask some of The Town's best what their favorite places to go are: Here are nine spots where the guys and gals who know about food do their weekend morning eating/drinking...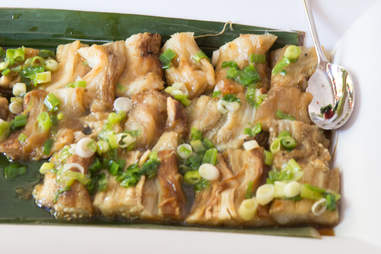 Naomi Tomky/Thrillist
His pick: Monsoon (address and info)
Capitol Hill
When he leaves his own empire of restaurants, Stowell heads for a long, leisurely morning of dim sum at Monsoon. He's a fan of the great vegetables at this Vietnamese spot -- and his ability to order a bottle of Grüner Veltliner to accompany them.
Courtesy of Westward
Chef Zoi Antonitsas of Westward
Her pick:Matt's in the Market (address and info)
Pike Place Market
Antonitsas directs brunchers to one of the best Bloody Marys in town -- accompanied by delicious food and a perfect view of Pike Place Market. If that doesn't cure a hangover, we're not sure anything can.
 
Her other pick: Sitka & Spruce (address and info)
Capitol Hill
Aesthetics are big for Antonitsas (no surprise to anyone who's been into the gorgeous waterside spot where she works) so she enjoys relaxing and starting the day at this beautiful Melrose Market space. The creative and unique combinations on the menu don't hurt, either -- she calls them "inspired and lovely."
Courtesy of Spinasse/Artusi
His pick: Sitka & Spruce (address and info)
Capitol Hill
Chef Lane also lauds the non-traditional brunch menu down the hill, adding additional praise for the ingredients: "seasonal, local, and really, really good!!"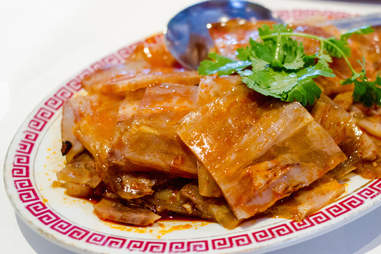 Naomi Tomky/Thrillist
His pick:Chiang's Gourmet (address and info)
Maple Leaf
When he's able to rouse himself in time, Ronspies points himself north to this Chinese restaurant in the shell of an old fast-food restaurant. "The dim sum is on point," he says, as he recommends the chili beef tendon.
Chef Shota Nakajima of Naka
His pick: 99 Park (address and info)
Bellevue
Nakajima hits this Eastside spot for the beautiful patio where he can sip coffee while overlooking the park. He praises the simple, but well-executed brunch menu with just the right twist, adding, "This place makes me feel good every time I go in."
His pick:Ma'ono Fried Chicken and Whisky (address and info)
West Seattle
When Henderson is calling someone one of the best cooks in the city, you'll want to listen (it's a title he could vie for himself). "I'll eat anything he cooks," Henderson says of chef Mark Fuller, which includes the brunch menu hits of saimin (Hawaiian noodle soup), fried chicken, and loco moco.
 
His other pick: Cafe Presse (address and info)
Capitol Hill
It is "so consistently damn good," Henderson says of this all-day spot. His order is consistent, too: croque madame, frites, butter lettuce salad, and a crisp white wine.
Naomi Tomky/Thrillist
Her pick:Norm's Eatery & Ale House (address and info)
Fremont
Soma is not much of a brunch-food fan, but says that her husband loves Norm's, as it has everything they both need for brunch: beer and chicken wings for her, eggs and coffee for him. Not to mention their dog Peanut is welcome there, "We give him a few licks of the coffee creamers they keep on the table and he loves it."
Naomi Tomky/Thrillist
His pick: The Fat Hen (address and info)
Ballard
Ronspies finds everything delicious at The Fat Hen, from the baked eggs to the sandwiches and salads. "The coffee's good to boot, and you can drink it outside while waiting for a table." He says that when he and his wife (Shannon Van Horn, the pastry chef at Art of the Table) can get in, it's their favorite place.
Naomi Tomky/Thrillist
His pick: Ma'ono Fried Chicken and Whisky (address and info)
West Seattle
"If I go to brunch, I go to Ma'ono, PERIOD." Nebe says, the emphasis his. He is there for the best biscuits, best fried chicken, and incredible apple malasadas. Plus, he and his girlfriend Amanda consider the Spam musubi there to be their "favorite thing ever."
Sign up here for our daily Seattle email and be the first to get all the food/drink/fun in town.
Naomi Tomky is a freelance food writer in Seattle and is a big believer in Chinese food for brunch. Follower her on Twitter @Gastrognome and Instagram @the_gastrognome to see if chili beef tendon is on her plate this week.