From re-imagined delis in Fremont to slightly-swanked Eastside sushi spots, Seattle's served up a slew of sweet new dining/drinking destinations in the past couple of months, so get a ride from Uber (while you can!), ride the S.L.U.T., hop on your Razor scooter, or whatever, and hit these seven spots you really shouldn't miss.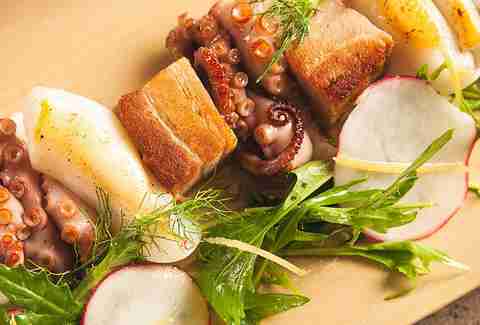 Kaisho 
Bellevue
Another reason to actually cross 520? Yup, thanks to this impeccably designed Asian-inspired eatery that opened in late December, which is slinging a hefty selection of locally sourced dishes, including Umami-ish large plates (highlighted by Tea Smoked Duck and garlic gangar steak), and small ones like moo shoo tacos made w/ pork belly, kimchee & edamame.
Traveler Montlake
Montlake
An outpost of beloved Fremont/Ballard (Frallard? Freball?) boozer the Leary Traveler, this brick-walled, fireplace-equipped spot in the old Alehouse space is serving their trademark rustic pub fare (Argentinian roast pork sandwiches, steak frites, etc.), plus six rotating taps pouring things like Two Beers' Evo IPA.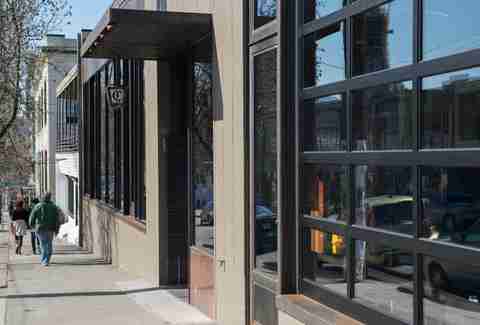 Mezcaleria Oaxaca
Capitol Hill
Mezcaleria Oaxaca's behemoth outpost on the corner of Pine and Summit comes complete with rooftop dining and one of the city's most impressive selections of mezcal. Oh, and if you're looking for a reason to get up early on a Sunday morning, need we say more than Memelitas and Arroz con Leche? That is sweet, deep-fried tortillas topped w/ meat & cheese with rice pudding, so yes, apparently we did need to say more.
Dot's Charcuterie & Bistrot
Fremont
After a brief shutdown earlier in the year, Dot's is back and better than ever. The badass deli has two times the seating capacity, and isn't really a deli anymore: instead, it's slinging bistro-style eats like roast bone marrow, a 32oz ribeye w/ unlimited sides, and what, unless you're in prison, is probably the perfect shank -- this one's braised lamb w/ farro & roast vegetables.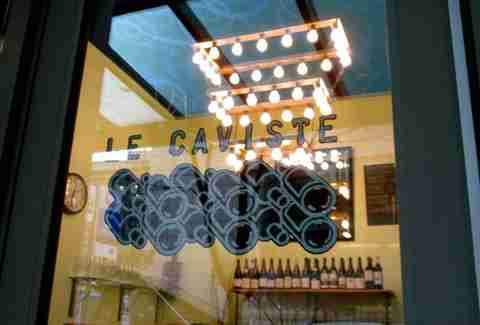 Le Caviste
Downtown
Smack dab in the Denny Triangle is this newly opened vino-ry, a Euro-inspired destination for... waitforit!... wine, and dishes like escargot and champignons rôtis.
BRGR Bar
Pioneer Square
Vowels are overrated, but the meat discs on offer in Pioneer Square's old Dome Burger space aren't: BRGR Bar's run by the same people, so it's slinging a combination of classic and new burgers, including the not-at-all-PSY-related (they swear!) Gangnam Burger w/ marinated kalbi beef, plus traditional Asian eats like Korean tacos and kalbi rice bowls.
El Borracho
Ballard
The sizable and florid El Borracho in the heart of Ballard opened in late February. Hosting a bevy of festive margaritas like its cucumber-honeydew variation and some of the best enchiladas you'll find in town, El Borracho seems right at home in its new digs off Leary.