For Seattleites, it's the great beyond, but it turns out the Eastside harbors some really great restaurants, and there are new ones opening all the time. So, while Westsiders might moan when life forces them to cross bridges, these eight recent openings are so good they're worth paying a toll to try.
Recommended Video
Hooters Is Opening a New Restaurant Chain That's Hiring Guys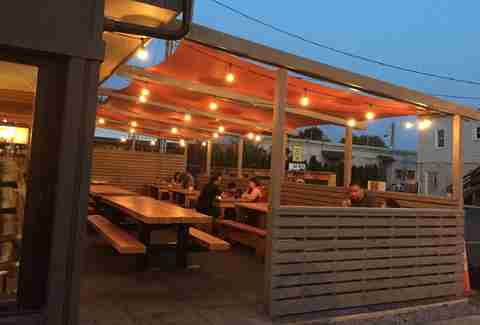 Though Scott Staples' latest place isn't a second location of either, it's clear from his forays at Quinn's and Uneeda Burger that the man knows his way around a ground-meat patty. But where Uneeda is urban-chic, Feed is rustic-cool, with deep-fried seasonal produce and game meats rounding out the menu.
It's a restaurant, sure, but also a pub, brewery, distillery, bakery, and charcuterie. So, basically, it meets all the basic human needs in one place.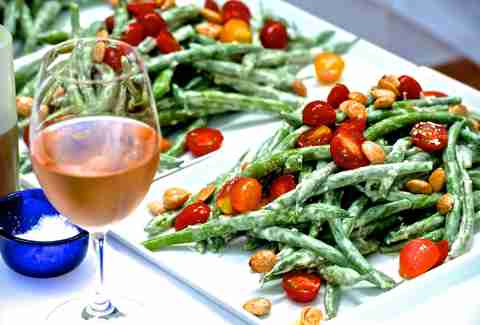 It's sort of cheating, since this is a re-opening, but we'll use any excuse to talk about Chef Holly Smith's Northern-Italian sweetbreads, pastas, and rabbit, especially now that the space is revamped to be more diner-friendly.
The opening of the first Seattle-area outlet of this national chain caused long lines and traffic headaches from people in a frenzy for a chicken sandwich. The lines have gone down now, though, so it's time to see what all those Southerners were squawking about.
There are two types of people: those that were dreaming of a beautiful, grand space with the spiciest Sichuan specialties and best-textured hand-shaven noodles anywhere, and those who didn't realize such a paradise like this could exist.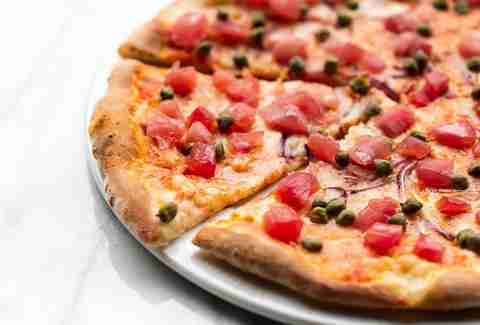 Rejecting the traditional Italian restaurant concept, this modern spot dives into the namesake island's salty specialties, including a selection of antipasti (crostini w/ with prosciutto, fresh burrata cheese, arugula, seasonal fruit, and Sardinian chestnut honey), a slew of pastas, and mains like lamb shank braised in citrus and red wine.
After endless lines clogged up the original Crossroads location of this dumpling heaven, Dough Zone relieved noodle-slurpers everywhere by opening a second location. As the name implies, this is the spot for all things carbo-loaded (pancakes, dumplings, noodles), and hey, top secret: it's way better than what you'll find at a certain big-name international chain nearby, too.
Yes, it's in a mall, but forgive this Viennese-style sausage shop for that, and let yourself relax in a meaty paradise. These sausages come in your choice of bun type, there's a panoply of pretzels, and just trust us, you don't want to miss the currywurst.
Sign up here for our daily Seattle email and be the first to get all the food/drink/fun in town.
Naomi Tomky is a lifelong Seattle snob who is embarrassed to admit how often she now drives to the Eastside for food. Don't tell her mother. Follow her on Twitter @Gastrognome and Instagram @the_gastrognome to see if she's there now.