No matter what you may have heard, we don't only write about Seattle's best burgers here at Thrillist. Sometimes we eat pizza. But guess what? One of our favorite slice spots is actually vegetarian, so we thought to ourselves, "Hey brain, maybe in a world-class food-loving city like Seattle, there are some other great meatless (or mostly meatless) food we should try." And as it turns out, there's quite a bit of it.
Recommended Video
Send Foodz: New York City Wine & Food Festival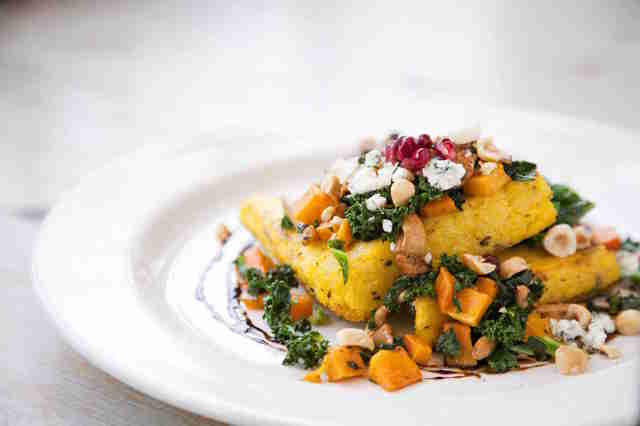 Madison Valley
Boasting a tiny back garden and a glass-enclosed atrium, Seattle's most famous meat-free restaurant serves everything from dinner (corn tortillas filled w/ cheesy mashed potatoes, black bean stew, smoky braised greens & fire roasted salsa; harvest lasagna with roasted butternut squash & tomato fennel sauce) to brunch, where you can down blood orange ginger waffles, biscuits and gravy, and the one thing that's definitely better without meat... cocktails.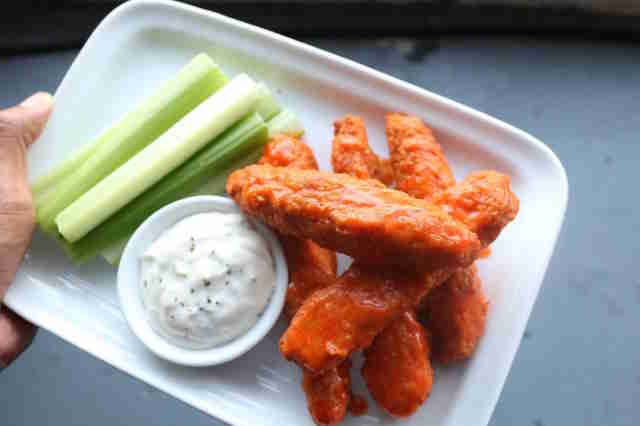 University Center (& other locations)
This casual/healthy chain has three 206 locations, all of which feature weirdly not-so-bad-for-you favorites that could seriously pass for animal-based eats, including VG's Uptown Nachos, BBQ-kicked Chill Out Wings, and the spicy Bayou Chickin' Sandwich. Air quotes included, presumably.
Roosevelt
Seattle's oldest vegetarian spot has been serving animal-/gluten-free food for 40 years, including a range of pastas (pesto w/ basil, lasagna, risotto, etc.), two different kinds of nachos, and daily morning eats like the sesame crunch waffle w/ organic maple syrup.
Capitol Hill
What started as a pop-up at the late La Bete, quickly morphed into a permanent spot of their own where, yes, you can still get the fresh juice they're known for, but can also score predominantly vegetarian breakfast/lunch options like a lentil daal/spinach yogurt/seasonal veggie sandwich on flatbread/gluten-free foccacia, or any number of rotating specials.
University District
There's one in the Madison valley too (in the halfway-hidden house where Rover's used to be), but the northernmost outpost of this Thai/vegan spot gets the nod mostly on the strength of its incredibly popular daily lunch buffet, during which $11 gets you an all-you-can-eat menu that ranges from pot stickers, to curries, noodles, and fried rice.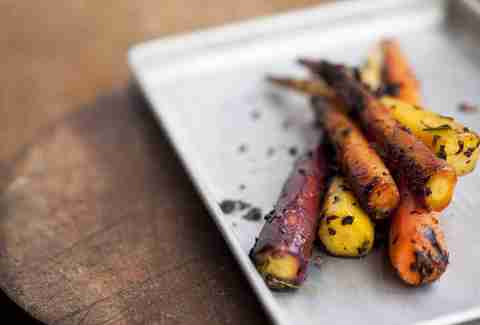 Capitol Hill
Sure, this Pike/Pine eatery serves up some stylish and innovative vegan dishes ranging from flatbread pizzas (the Veggie Monster with... um, lots of veggies), to a handful of burgers like the Buffalo portobello, and a varied array of entries (sweet pea ravioli!), but they've also got Seattle's first vegan food truck, a cookbook, and more.
International District
Fifteen years after closing the Belltown original, the brothers behind this golden-era-of-Grunge destination reinvented it as a salvaged wood-heavy Chinatown slice spot with seats for 20, and myriad touches from the old space, including vintage signs, and -- originally reclaimed from the lobby of the Space Needle -- a low-slung orange couch, where you can sprawl while eating one of WP's meatless 16in pies including the signature spicy Veggy Pepperoni.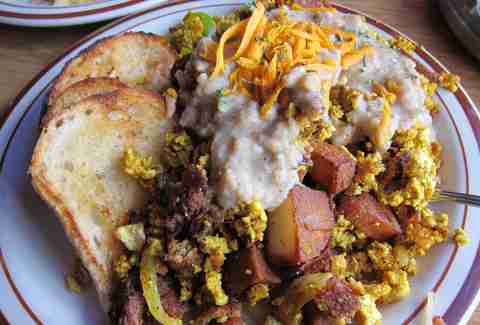 Ravenna
Two words: Mac Daddy. We don't care that this former U-District mainstay has relocated a little ways northward, at least not as long as they keep making this vegan homage to the Big Mac made with two no-beef patties, Thousand Island sauce, lettuce, cheese, pickles, onions on a sesame free bun (so beware the objectively less dangerous Veggieburglar), along with the rest of their bistro-style meatless eats.
Ballard
You could opt for the Vegetarian tasting menu at Iron Chef vet Maria Hines' flagship restaurant, Tilth (in Wallingford), but the easiest way to get animal-free food from the accolade-heavy chef is a la carte style from this casual Mediterranean bistro vegan menu highlighted by a trio of dips with wood-fired flatbread (basically the best hummus plate in the city), a savory chickpea & lemon stew, and more.
Georgetown (duh!)
You probably wouldn't even know this pub with industrial decor, bizarre art, and retro video game consoles was a vegetarian restaurant if... well, it wasn't on this list. Sorry about that! But who cares when you can score corn dogs, enchiladas, and a slew of sandwiches so good you won't even notice the lack of meat.
Sign up here for our daily Seattle email and be the first to get all the food/drink/fun in town.
Bradley Foster is a former Thrillist editor who didn't even realize that his first few slices of World Pizza's "pepperoni" didn't even have meat on them.