If there's one thing you can expect from the Skillet crews charmingly quirky Westward, it's the beautiful... uh, Southward(!) facing views over Lake Union? Nah, it's that the nautically themed spot's food will be so sweet that you won't know what to order. Luckily, we're here to help...
Recommended Video
Make This Apple Brandy Elderflower Sparkler for Your Next Fancy Party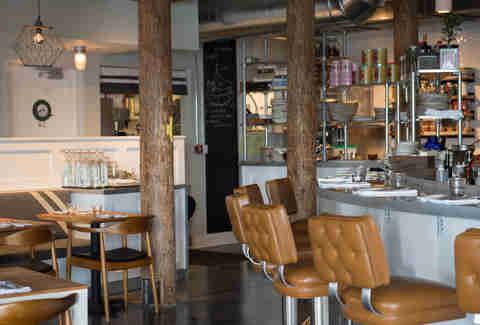 First things first: Post-up at the boat-surmounted bar and get something to snack on...
... like these potato chips, which are made in-house, and served with smoked Manila clam dip.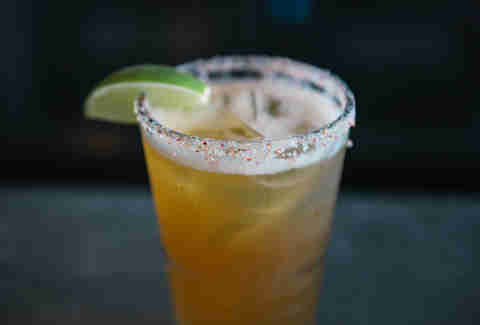 Now it's time for a cocktail, like this beer-based Michelada w/ shire sauce, lime & a salt-rim, and flavored w/ a sauce that there's 14 things you should know about: Sriracha.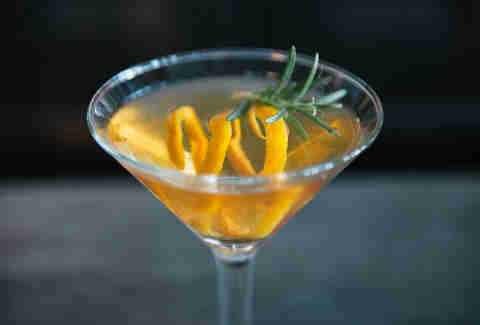 They've also got harder drinks, including the Nor'Wester, which is made with... uh, rainwater? Nope, whiskey, forestry liqueur & cocoa bitters.
Perhaps you can use your beverage to toast one of these famous sea captains.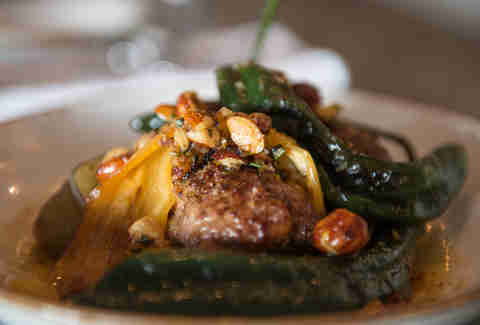 Now it's time to eat, so order up some Wild Boar Meatballs w/ Summer peppers, almonds, rosemary picada, chili & honey.
Then, tuck into a feta, tomato jam & pickled onion-topped burger made with Oregon lamb, 'cause serving an Oregon duck burger within walking distance of Husky Stadium would be baaaaa-d.
Finally, head out on the deck w/ a plate of oysters and a beer like Maritime's pilsner, Portage Bay, which you can actually see if you turn and face... waitforit!... Westward. Just kidding, you have to face Eastward.
Previous Venue
Next Venue
Venue Description
1. Westward
2501 N Northlake Way, Seattle, WA 98103
Opened by the crew behind Skillet, Westward is a waterfront nautical spot with rustic decor. A wood-burning oven stands in the center of the room, the bar is boat-shaped, and the patio/beach boasts stunning views of Lake Union and Downtown. This spacious restaurant serves low-alcohol cocktails and small seafood plates that extend dinner beyond the usual starter, entrée, and dessert. Start with oysters at the adjoining Little Gull, finish with cocktails around the outdoor fire pit.