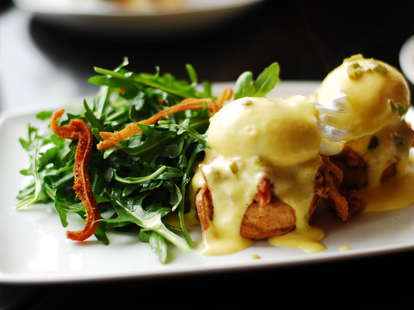 <strong>Black Hoof |</strong>&nbsp;<a href="http://bit.ly/1g1FsmT" target="_blank">Flickr/Lucas Richarz</a>
<strong>Black Hoof |</strong>&nbsp;<a href="http://bit.ly/1g1FsmT" target="_blank">Flickr/Lucas Richarz</a>
Sometimes, a restaurant comes along that leaves a Drizzy-sized impact on the Toronto dining scene. While these places may not be the oldest, or the best, or the coolest, they are all deeply important to the city's food culture, in one way or another. Here, then, are 11 restaurants Toronto just wouldn't be the same without.
<em>Downtown</em><br />
As Toronto's oldest restaurant, Senator Restaurant nabs a near-automatic spot on our list. Opened in 1929 as the Busy Bee Diner, the Senator has been in continuous operation in the same location for 86 years, but don't think this grande dame of diners is resting on its laurels. It recently debuted a new menu and snagged a glowing review in <em>The New York Times</em>. They also happen to meticulously make everything, from sauces and stocks to bread and batters, in-house.
<em>Dundas West</em><br />
It might seem like overkill to have two diners on this list, and two in a row at that. But diners are often iconic spots, and The Lakeview is no exception. Chances are, if you grew up in Toronto, you've ended up in one of those faded booths at some point. And chances are also good that your parents did as well, a few decades before you. The Toronto institution, open 24 hours a day, 365 days a year, first opened its doors in 1932 making it almost as old as the Senator. It's been serving diner classics and breakfast favourites to avid brunch-goers and late-night revelers in need of post-bar poutine ever since.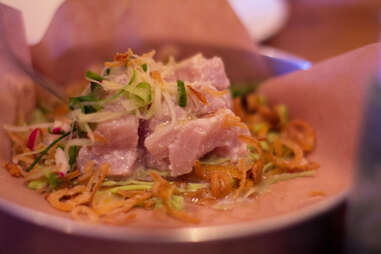 <em>Parkdale</em><br />
There were a few years in Toronto when it seemed as if every new restaurant that opened served tacos, like it was somehow mandatory. But the place that really got people excited about tacos (so excited that they were willing to wait 90 minutes for a table), was Grand Electric. It turns out that loud music, a no-reservations policy, strong drinks, and damn good tacos were all you needed to attract the masses to Parkdale. It's recently opened an outpost in Muskoka, so even if you're at the cottage you can still get your taco fix.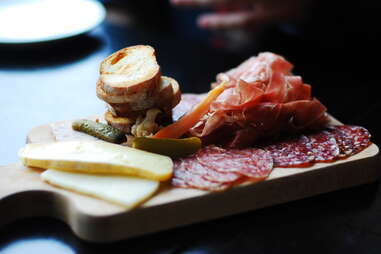 <em>Dundas West</em><br />
When The Black Hoof first opened in 2008 on a barren stretch of Dundas, there wasn't anywhere in Toronto serving a charcuterie-focused menu or one that put an emphasis on offal and off-cuts. But not only did this small spot with an even tinier kitchen become a culinary destination, it simultaneously put Dundas on the map. The Black Hoof gave Toronto all the things it didn't think it wanted to eat (like horse tartare, tongue, and pigs ear, for instance) and then got them lining up (like, really lining up) for more.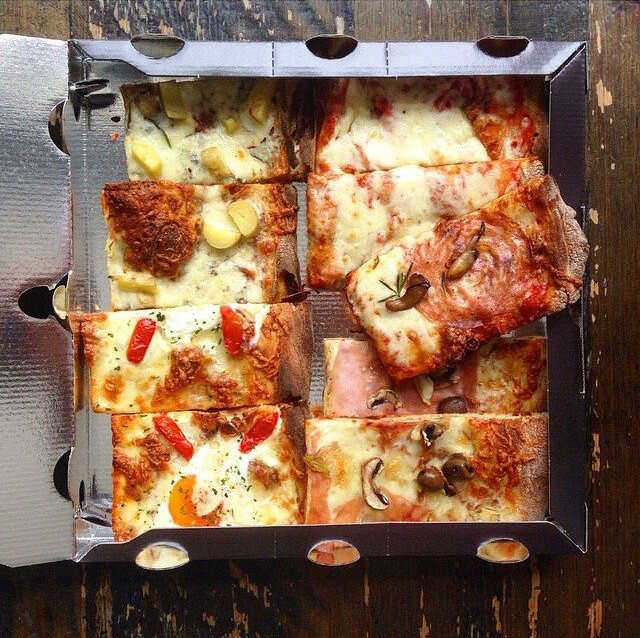 <em>Multiple locations</em><br />
There's a lot of debate about <a href="http://www.google.com/url?q=http%3A%2F%2Fwww.thrillist.com%2Feat%2Ftoro…; target="_blank">where to get the best pizza in Toronto</a> and we're a city with quite a few contenders for that title. But before there was Pizzeria Libretto, and before there was Queen Margherita Pizza, and before most of the other places you can go for a thin-crust pie, there was Terroni. The first outpost opened its doors on Queen West in 1992 when there wasn't a whole lot going on in an area that is now saturated with restaurants. It remains a go-to spot for solid pizza and continues to attract out-the-door lineups.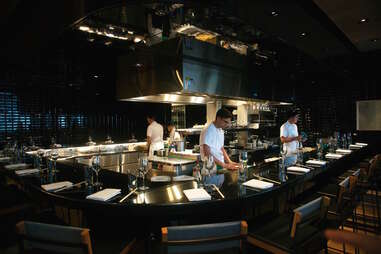 <em>Financial District</em><br />
It could be argued that the entire Momofuku mini-empire should be on this list since the second David Chang set up shop in the city and started influencing both diners and other chefs. But tiny, 22-seat Shōtō stands out for its highly praised 10-course tasting menu filled with unique dishes and eye-opening flavours that you can't really find anywhere else in the city.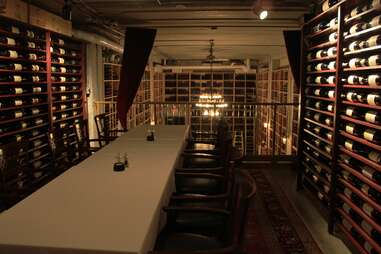 <em>Downtown</em><br />
There are many places to get a good steak in Toronto, but Barberian's is the one of the best-known spots to do so and probably one of the best known steakhouses in Canada. Opened in 1959, back when a rib steak cost $5, the family-owned fine-dining venue continues to stick to what it knows best: high-quality, dry-aged cuts of meat butchered in-house and cooked on one of Toronto's first hardwood charcoal grills. It also happens to be home to one of Canada's largest wine collections with over 15K bottles in its massive subterranean wine cellar.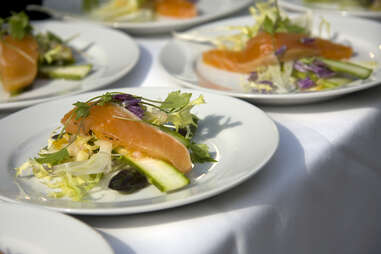 <em>Casa Loma</em><br />
A dining destination for over 30 years, Scaramouche has consistently been ranked among the best restaurants in Toronto. It helped set the standard for fine dining in the city and it's also where influential Canadian chefs Jamie Kennedy and Michael Stadtlander both did stints in the kitchen. You'd think by now a place like Scaramouche would feel dated and irrelevant with so many new spots opening up, but standards here never waver and you're always going to get beautifully plated food that tastes as good as it looks.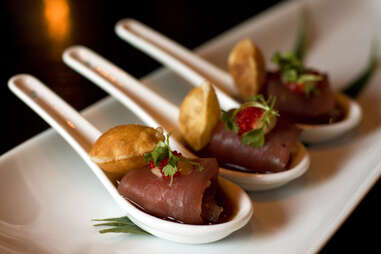 <em>King West</em><br />
You can't have a list of important Toronto restaurants and not include Susur Lee's name. He had, and continues to have, a huge impact on the city's food scene thanks to his innovative fusion of traditional Chinese cuisine with classic French techniques, which Toronto first got a taste of at Lotus, now closed. The man currently has four restaurants in the city, but Lee stands out as the highlight.<br />
<br />
<em><a class="vortex-open" data-campaign="5341" href="https://signup.thrillist.com/&quot; target="_blank">Sign up here</a> for our daily Toronto email and be the first to get all the food/drink/fun in town.</em>