Somewhat dubious -- but nonetheless popular -- opinion holds that Burger King actually ranks as one of the top spots to eat in Niagara Falls, a gloriously trashy casino town and the self-proclaimed "Honeymoon Capital of the World." Pick up your payday loan, head to the blackjack table, and receive your Niagara Falls honeymoon certificate all in one trip! It also happens to be home to the most powerful waterfall in North America. But before resigning yourself to a well-reviewed fast-food establishment, check out this shortlist of tolerable restaurants instead:

5195 Magdalen Ave
You're feeling rich after winning big at the slots, and are ready to start living that @champagnepapi lifestyle. AG is your first stop in Niagara Falls before you take out the 6ix. Its name is a nod to the abbreviation for silver on the periodic table, but this outpost of farm-to-table dining in Niagara Falls deserves a gold star. The menu is sophisticated, made with fresh ingredients grown on the AG farm, and inspired by the surrounding wine country of Niagara Falls' classy older sister, Niagara-on-the-Lake.

5689 Main St
If you have an English grandmother and need a restaurant the two of you can both agree on, look no further than the Queen Charlotte Tea Room: a warm and doting heaven of tea, floral wallpaper, and doilies. Staff members are sweet and attentive in their white frilly aprons; Linda and Roger (the warm and friendly owners) make all the desserts from scratch; and your tea of choice will undoubtedly come in a plush, pink tea cozy. If your stomach is larger than a side plate, traditional English pub food is on offer, including bangers & mash, mushy peas, and good ol' fish & chips.
4424 Montrose Ave
This is the most Canadian experience you can possibly have in the great city of Niagara Falls without donning a wool toque and plaid. While waiting for BlueLine's incredibly solid, well-priced breakfast fare, you can peruse Marcel Dionne Inc., a hockey memorabilia store attached to the diner, stocking everything from ice scrapers to bedside tables emblazoned with the logo of your favourite NHL team. The pancakes at BlueLine are bigger than your face, the bacon is perfection, and the coffee is dark & bottomless.

6768 Lundy's Ln
The Early Bird Special at Niagara's very own UFO is $2.99 CAD for two large eggs, home fries, and toast; it is absolutely and perfectly serviceable for the cost. Besides being able to Instagram that you ate the greasiest of breakfasts in a flying saucer (obvious choice), you'll see that the menu is three pages long, ripe with options, and filled with alien-themed trivia to match the decor. If that doesn't entice you, perhaps your drunchies will hold some sway. Hit up the Saucer until 4am in between throwing away your life savings at the casino and picking up your honeymoon certificate.
5745 Ferry St
Will you be transported to the shores of the Aegean upon entering Koutouki? Probably not. But you will find some reasonably priced, tender chicken souvlaki, a decadent and flavourful moussaka, and very lemony lemon potatoes (how it gets those huge chunks of potato so lemony... we'll never know!). While you're there, take time to admire the excellent hand-painted ancient Greek wall art that is, if nothing else, very Niagara.

6175 Dunn St
When you begin to regret your decision to visit Niagara Falls during the brutal Canadian winter, a good, hot bowl of pho is in order at PhoXyclo. Located in a strip mall (like all good off-the-beaten-track Niagara establishments), the service is swift and friendly, dishes are affordable, and the broth has an interesting sweetness to it that not all pho possesses. You can top your steaming hot bowl with house-made chili oil, and take home a jar for later consumption on everything you cook at home.
5501 Ferry St
If grandma's parlour isn't the pseudo-English experience you had in mind, head over to Piccadilly Restaurant for traditional English fare and Union Jack-inspired decor. The owners of this mom-and-pop establishment hail from Mother England, and have more than 30 years' experience selling fish & chips in the UK. It's impossible to regret the caloric content of the perfectly fried fish, and the melt-in-your-mouth "Authentic Chicken Curry" is authentically delicious.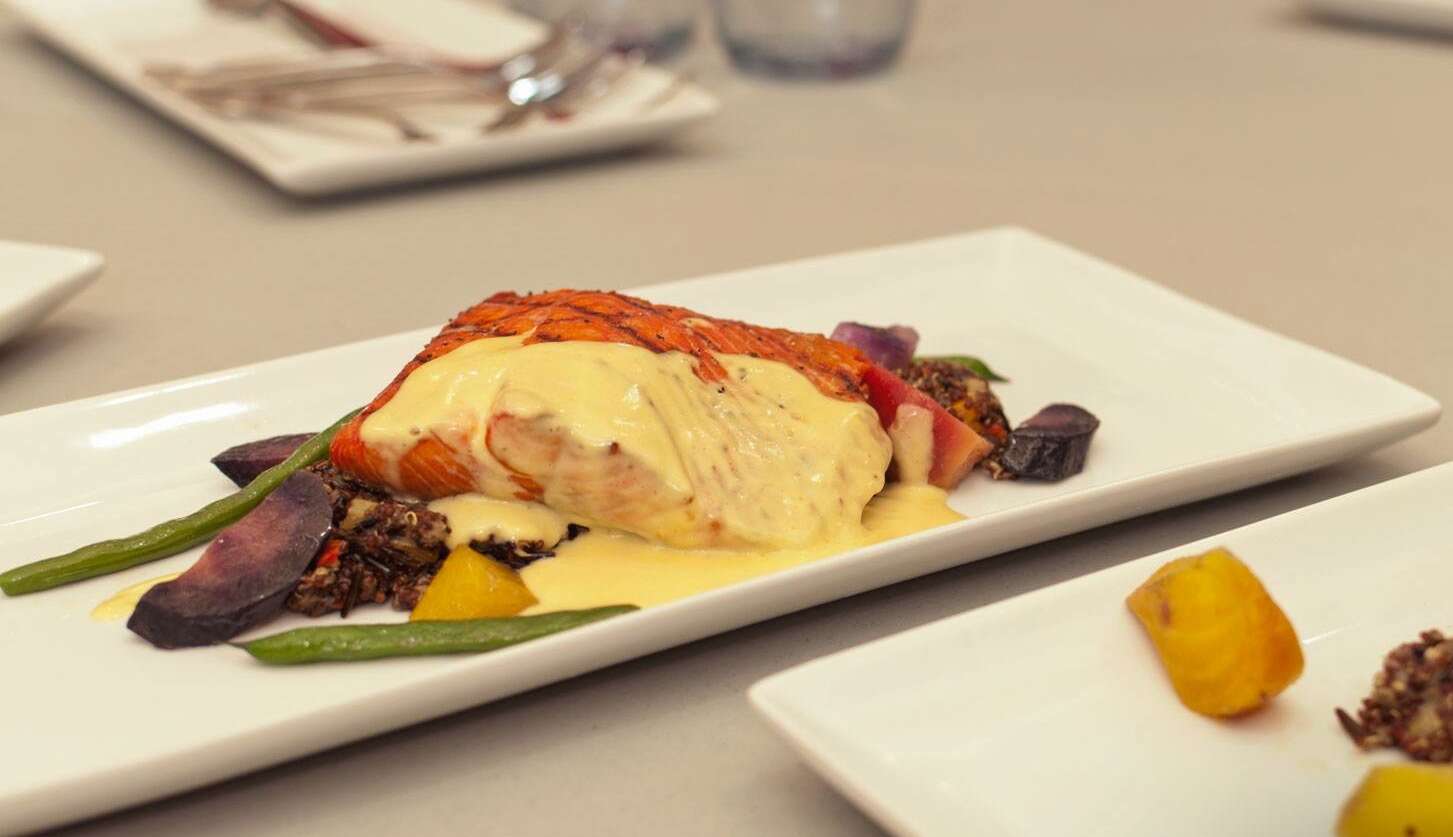 5633 Victoria St
Weinkeller is out to give AG a run for its money in the growing farm-to-table scene in Niagara Falls. Owner Chris Dobson hails from BC, and knows a thing or two about food and hospitality. The service is excellent, and the three- or five-course prix fixe meals are reasonably priced at $50 CAD and $60 CAD, respectively. You can get house-made wine on tap and gorge yourself on fried goat cheese.

3465 Portage Way
Don't be deceived by humble appearances -- Frijoles may be located in a desolate strip mall, but this modest burrito joint is so good, it doesn't need to be open past 8pm on any night of the week. A refreshing change from your usual fast food burrito chains, Frijoles makes all its sauces in-house, and will happily customize your burrito to your exact specifications, vegetarian and vegan options included. Prepare to incinerate your tastebuds with some legitimately hot hot sauces!
3491 Portage Rd or 1523 Niagara Stone Rd
This mighty little oyster house has been shucking since 2012, actually supplying oysters to AG. Tide & Vine prides itself on serving the freshest oysters and bringing seafood to the people -- no small feat when your closest body of water is a massive lake masquerading as an ocean. With two locations (the Oyster House and the Beerhall Kitchen and Oyster Bar), local beer & wine, and a flawless lineup of seafood, there's no better place in Niagara to slurp down a dozen oysters.
Sign up here for our daily Toronto email and be the first to get all the food/drink/fun in town.
Sarah Cooper is a Toronto-based writer who won nothing at all at the casino. Follow her on Instagram @agirlcalledcooper.