Montreal may have long laid claim to being the biggest foodie destination in Canada, but (apart from being just generally better than them) Toronto is slowly turning the tables -- and then filling them with unreasonably delicious food. Soon, it's going to be not only Canada's foodie sweet spot, but perhaps North America's too. Here's why...
Recommended Video
Art of the Meal: Chloe Rose Makes Super Mario Bros Art With Hot Sauces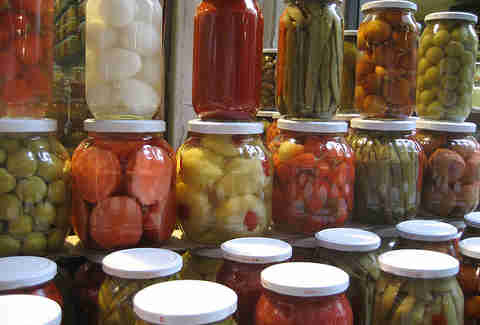 Toronto knows a thing or two about preserves and pickles
Perhaps due to their deliciousness, brined goods are hot right now. And whether it's the pickled green tomatoes from farmer's market favourite Manning Canning, the strawberry rhubarb spread with Ontario cranberries from Stasis Preserves on Roncesvalles Ave, or the hot and sweet beer-brined peppers from Bumpercrop, if you're craving something pickled or preserved, Toronto has it.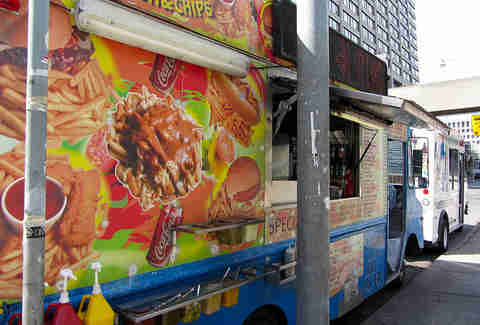 There's a food truck revolution in the works
For the past few years, eating on the street in Toronto has become about much more than hot dogs & fear of botulism. Where once the city was a total void where mobile eateries were concerned, more and more food trucks are pressing the tarmac. Whatever you're craving -- be it churros, grilled cheese sandwiches, poutine, tacos, or BBQ -- you can find it on wheels right here.
Any world cuisine you want is here
One of the things that puts Toronto firmly on the foodie map is simply the sheer variety of cuisines that are available all over the city thanks to the multicultural population. Feel like Pakistani food? Head to Lahore Tikka House. In the mood for Ethiopian? Get in line at Nazareth. Craving something Polish? Pay a visit to Roncesvalles Ave for pierogies and pickle soup. The point is, whatever you might want eat -- from Greek to Somalian -- it can likely be found in Toronto.
Cocktails are serious business
House-made bitters, spice-infused spirits, homegrown herbs & garnishes, and unique ingredients have come to define the cocktail scene in Toronto. Great cocktails can be had throughout the city at bars dedicated to the craft (BarChef, Black Hoof Cocktail Bar), and at restaurants with really good bartenders and cocktail lists to match (The Harbord Room, Bar Isabel).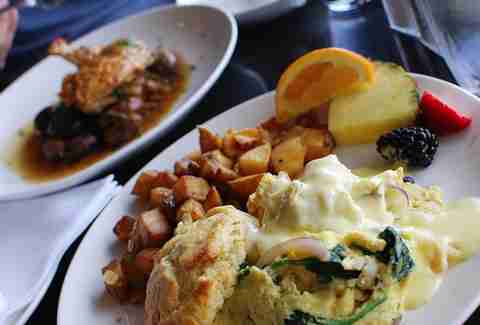 Brunch is a religion
Thanks to the brilliant scientists who discovered a meal between breakfast and lunch, most people around the world thought they had found a way to cure their hangovers. But when it comes to brunch in Toronto, it's more than just an excuse to drink before noon -- the options are endless, lineups long, food hearty, fresh & local, and the Caesars are expertly crafted. Here, it's a religion.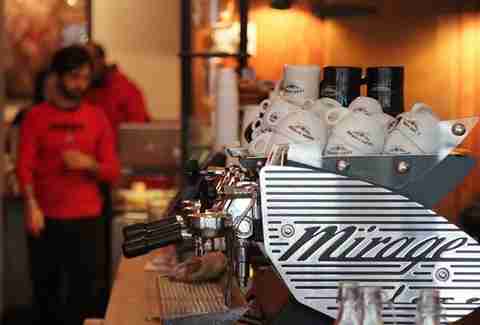 Café culture is thriving
You can't walk half a block in any Toronto neighbourhood without stumbling on an independent coffee shop for your daily caffeine fix. Getting a cup of coffee in the city is about way more than staying awake. Get a great-tasting brew at any number of spots in the city including (but nowhere near limited to) Sam James Coffee Bar, Crema Coffee Co., Dark Horse Espresso Bar, and Ella's Uncle.
You can bar hop for the food as much as the booze
While nachos and wings will never stop being go-to bar food in this (or any) city, eating while you knock back a few in Toronto has become a lot more interesting. From the pork, fish or veggie steamed buns, and Korean fried chicken at 416 Snack Bar, to the smoked nuts with cayenne and honey, and grilled duck hearts with jalapeño oil at Bellwoods Brewery, you don't have to settle for the same old snacks while drinking in the city.
Even the airport is getting in on the foodie action
A slew of the country's top chefs have opened eating establishments at Toronto's Pearson International Airport. Not that anyone would hope for a layover, but if you have to wait, in Toronto you at least know there's good food to be found. Restaurants from Rocco Agostino, Massimo Capra, Mark McEwan, and Guy Rubino are already up and running, while spots from Susur Lee, Lynn Crawford, and Roger Mooking are in the works.