You probably think that Ambar is the stuff that preserved that mosquito that created the dinosaurs that ate Newman in Jurassic Park, but it's not. First, that stuff is spelled with an "e" and second, this Ambar is actually a Balkan-influenced eatery on Barracks Row from the Masa 14 and El Centro D.F. crew featuring postcards/ pictures of old Balkan lining the main wall and a name that comes from the Eastern European building for drying maize, but being the corncob you are, you probably already knew that. This is literally cheese pie. As in goat and aged fromage sitting on tzatziki salad, and topped with prosciutto & arugula. This is not cheese pie. But it is a nightmare for spelling bees, since it's called "grilovani kozji sir" and consists of grilled goat cheese on argula salad with a tomato relish and pork crackling salsa. It would probably take, like, 60 to 70 licks to get to the center of this grilled prune wrapped w/ smoked bacon, even more goat cheese, and a blueberry balsamic reduction you'll likely find raptorous. And no, that's not spelled wrong.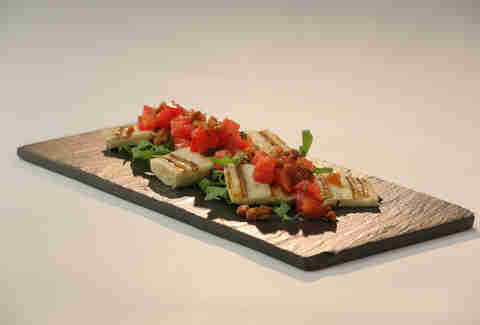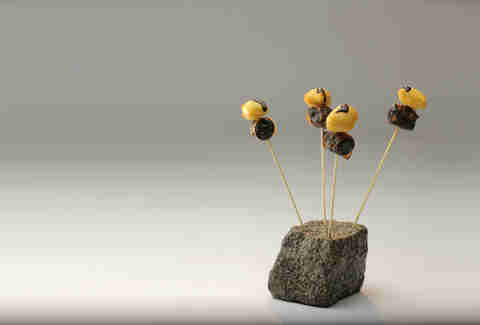 Previous Venue
Next Venue
Venue Description
1. Ambar
523 8th St SE, Washington, DC 20003 (Barracks Row)
Ambar serves up traditional Balkan cuisine using flavors from the old world and gives them a modern edge. An extensive wine list, complete with glossary, and hand-crafted cocktails pair well with Ambar's small plate menu.