Penn Quarter's most coniferous hangout has introduced a mouth-watering menu that's all about game -- so quick, someone call Mystery. (Wait, actually, no one call Mystery, ever.

Looks like the Benevolent and Protective Order of Elks forgot about this guy, as he's now a grilled sausage w/ royal trumpet mushrooms, quince, and a maple gastrique

They've also introduced a slew of new cocktails w/ each dish, like this Red Burro (tequila, lime, ginger beer, and blackberry puree), now standing tall like the elk probably used to

This mocha cervena venison is topped with roasted garlic croquettes and "espresso jus 30", which keeps telling itself that it's still basically 29

The house-infused jalapeno vodka & passion puree Ideal Husband must put the toilet seat down and everything! Men. Right

That thur's Texas boar: a grilled loin chop & braised shoulder w/ a cherry compote and a bacon vinaigrette, or, "the best salad dressing ever"

The bourbon & local honey Gold Rush has a lemon that's appropriately Curly, and will at least make you feel way slicker.
Recommended Video
This Mojito Hot Toddy Is the Destroyer of Colds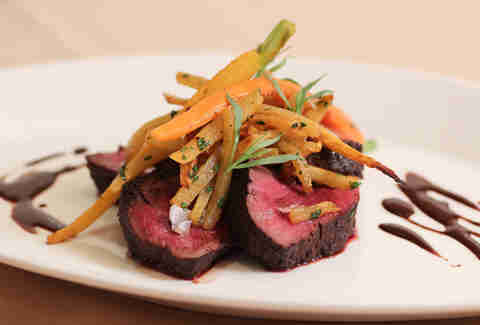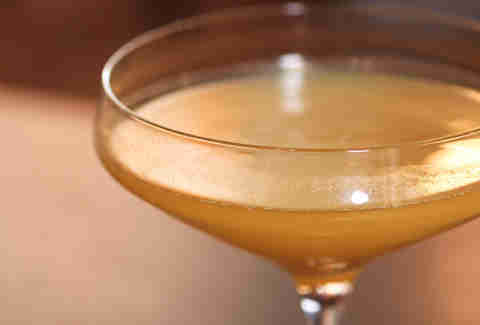 Previous Venue
Next Venue
Venue Description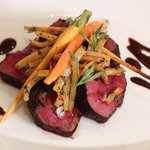 1. Cedar
822 E St NW , Washington, DC , DC 20004
You'd think this place's prime Penn Quarter spot would guarantee a perpetual influx of tourists, but it stays under the radar in a basement with minimal signage. Even with its decadent interior with polished, black-lit mirrors, silky tablecloths, and forest-patterned wallpaper, Cedar remains to be one of DC's hidden gems that you can enjoy all to yourself (and with a few others). The fare here revolves around game like venison, elk and duck with sides and starters made from local produce like sweet potato soup, roasted beet salad, and diver scallops.