After dominating the highly competitive gas station sandwich scene, the brothers behind Fast Gourmet decided to take over latenight, and thus was born TakEatEasy, a bistro pumping out worldly tapas and sandwiches 'til 5a on the weekends.

No matter how late it is, don't forget to pop the heads off these extra virgin olive oil/ Spanish pimento shrimp.

During the day these are "Croquettes de Bacalao", but after midnight they become deep-fried cod balls with white sauce.

Apparently this veal was not very good at watching his tongue, as it's served up with quail eggs and a garlic confit.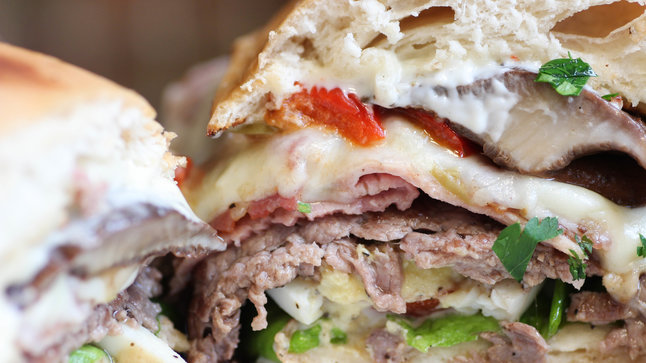 The monster Chivito stacks filet mignon, ham, pancetta, mozzarella, roasted red peppers, pickled shiitake, garlic mayo confit, and Boston lettuce, all in all, enough to turn you into a green monster.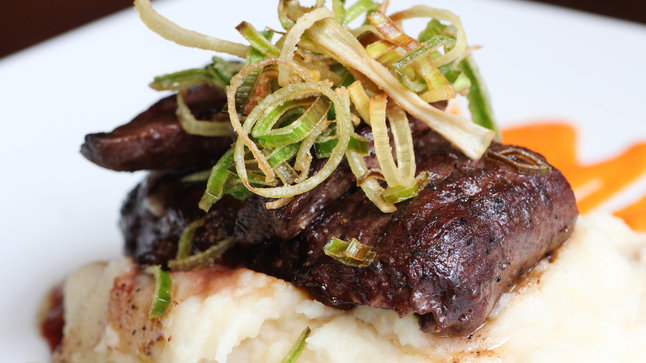 Fill 'er up with chimichurri skirt steak from the Shenandoah Co-op atop a mound of mashed potatoes. And while it's only got a couple of taps and standard cocktails, there is a bar, so expect that to also get highly competitive come latenight.