If you're looking for great pumpkin, don't get all weird like Linus and hang out in a damn field all night. Instead, head to these five DC spots that are enhancing your autumn with delicious edible (and drinkable!) pumpkin creations.
Recommended Video
Here's Our Travel Guide to This Nation of Over 7,000 Islands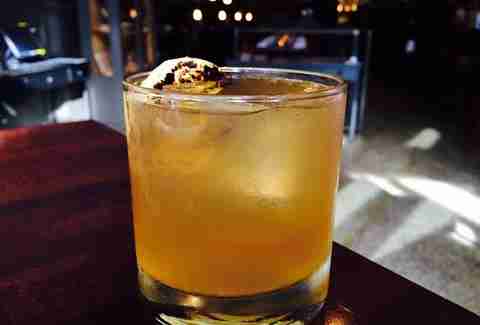 Adams Morgan
The king of pumpkin cocktails this fall is the "Jack Skellington" at Jack Rose. It combines Pumpkin King Cordial made from actual pumpkin pie pumpkins, gin, spices, Absolut Elyx, fresh lemon, apple bitters, simple syrup, and Jerry Thomas Decanter bitters. When that many ingredients are involved, it's fair to slap on a $13 price tag. Try this fall-tail at the restaurant's saloon bar.
U Street
A hot bowl of pumpkin mussels is just what October ordered. Get it at The Fainting Goat. Chef Nathan Beauchamp slowly builds flavor by roasting pumpkins with Southeast Asian ingredients like galangal and lemongrass. Then the mussels are bathed in a curry-like broth with Thai chilies, shrimp paste, fish sauce, garlic, turmeric, and shallots. Finally, the dish is garnished with lime zest, scallions, and Thai basil. That's some Goliath flavor. Obviously, it comes with the restaurant's signature bread — which we're convinced is more butter than bread.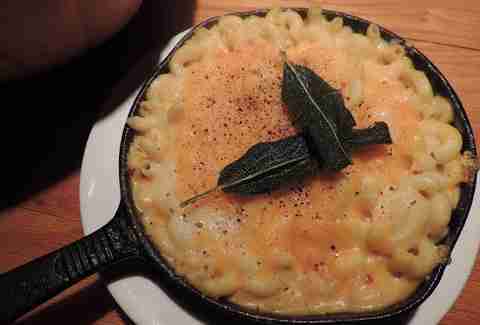 Adams Morgan
The Black Squirrel was smart enough to combine the number one comfort food on earth with a certain beloved autumnal gourd. The AdMo spot's pumpkin mac & cheese packs the following into an adorable skillet: elbow macaroni, béchamel sauce, five cheeses (goat, Manchego, brie, Parmesan & cheddar), oven-roasted pumpkin & sweet potato purée, a dash of pumpkin spice, and fresh sage.
14th Street
Rice is quite possibly the most underrated restaurant on 14th Street. Their flaky, pumpkin-laden pastries combine Latin American empanada technique with Thai flavors. You'll find them on the "Healthy Green" menu — but don't worry, there's nothing healthy about them. Just warm, pumpkin bliss. An order comes with two, so order six? Six should do. Also try their sautéed chicken & Asian pumpkin entrée, which utilizes kabocha — American pumpkin's brother from another mother.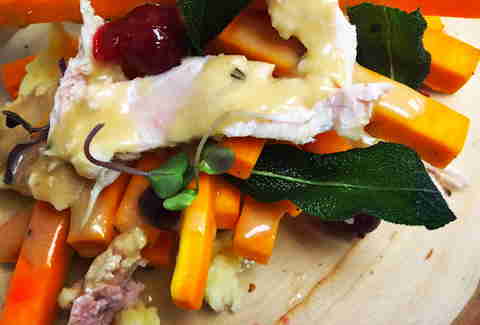 Dupont Circle
Fall had an exorcism all over the plate at Teddy with the dish "Crispy Pumpkin and Turkey". They could have called it "pumpkin poutine", because it's a messy pile of pumpkin frites, cranberry gravy, sage cheese curds, and turkey. Gotta love it when Thanksgiving comes early... and you're not the one cooking. Try it with a big glass of Harvest Punch, made with Bengal spice tea, clove syrup, lemon juice, spiced rum, Corsair Pumpkin Spice moonshine, and oranges. There's no actual pumpkin flesh in the punch, but let's be serious, "craving pumpkin" means you just like cinnamon and sugar.
Sign up here for our daily DC email and be the first to get all the food/drink/fun in town.