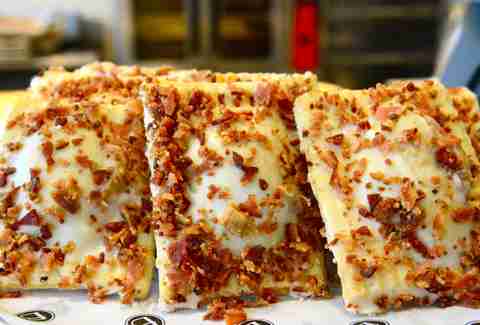 Peanut Butter Bacon Pop-Tart
Ted's Bulletin (address and info)
14th Street
Strawberry Pop-Tarts are cool and all, because they tend to catch fire, but peanut butter bacon is definitely the pinnacle of Pop-Tart flavors. Sorry Kellogg's! If the King of Rock and Roll were still alive, he'd start every day with two of these. Maybe with some banana sandwiched in between. Hmm... ideas!