Just like a cold gust of winter wind, get ready for the District to be hit with the biggest culinary event of the season: Restaurant Week (which is already in full swing) is running until January 28. Restaurants specializing in almost any imaginable cuisine are participating throughout the city and surrounding areas, offering three-course brunch or lunch options for just $22 and three-course dinners for $35. Hosted by the Restaurant Association of Metropolitan Washington, Restaurant Week has a roster of restaurants this year that's jam-packed, giving participants the opportunity to try out new restaurants (or new menu items at your favorite spots) with less grief when the check comes. Reserve your table and sign up for RAMW's Diner Rewards Program for the chance to win tickets, gift cards, and cookbooks. 
With 250 participating restaurants, it would be regrettable to miss out, but it's understandably difficult to decide on any one spot. To that end, we've done the work for you, breaking it down by cuisine. Here are the best deals from some of our favorite restaurants, ensuring that you'll be getting the most bang (food) for your buck during this winter's celebration of food in DC. 
Recommended Video
It's Worth Getting Sloppy For This Grilled Cheese Taco
The Wharf
Spanish tapas on the waterfront
Located in DC's new waterfront hotspot, the District Wharf, Del Mar serves up Basque cuisine with a flair of elegance. Their Restaurant Week offerings include a three-course brunch or lunch option with your choice of an appetizer, entree, and dessert. With entree items to choose from such as grilled branzino, fabada (with chorizo, pork belly, and morcilla), and grilled calamari (normally $22 all by itself), this special price is a steal.
Deal: $22 for lunch and brunch options (through Sunday)
Dupont Circle
Mediterranean cuisine with great vegan options
Agora's name roughly translates to "a gathering place" and is the perfect spot for your Restaurant Week lunch or dinner. But there's a catch: Their lunch offering is only valid through Friday. If you can only make it to dinner, choose two small dishes for your first course from options like hummus, arugula salad with goat cheese, and kasik (a bright salad of tomatoes, cucumber, feta, and green peppers). For the second course on the dinner menu, you can pick one meat and one vegetarian dish, and then dessert. Bonus: This is the perfect spot for vegetarians and vegans looking to dig into Restaurant Week.
Deal: $22 for lunch options (through Friday); $35 for dinner options (through Sunday)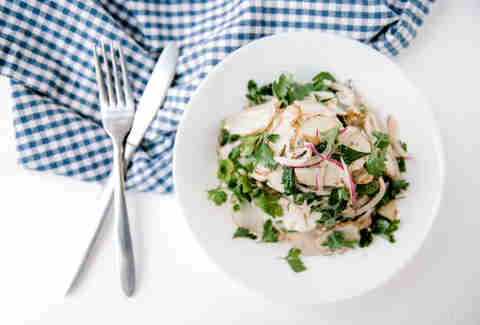 H Street
Contemporary American cuisine in a rustic brick dining room
The farm-to-table Sally's Middle Name, which was named after chef and co-owner Sam Adkins' older sister, has cemented itself as an H Street institution in the almost three years since it swung open its doors. Their restaurant week dinner selections don't offer you much in the way of choice, and by that I mean there is only one choice: a prix fixe menu with braised short ribs as the entree. Still, considering that two of the three items on the Restaurant Week menu aren't normally offered at Sally's, it's definitely worth taking a look at.
Deal: $35 for a prix fixe, three-course dinner
Dupont Circle
Japanese masters known for their cooked sushi
Sushi Taro is well-known in the District and beyond for its "genuine Japanese cuisine" and for being the first Japanese restaurant to feature a full-course kaiseki tasting menu, which emphasizes cooked dishes. For Restaurant Week, they'll be offering specials for both lunch and dinner, which are not yet posted.
Deal: $22 lunch options; $35 dinner options
Gallery Place
High-end Latin American steakhouse
Chef Victor Albisu's Latin American steakhouse is the perfect place to go for shareable meat dishes and tasty drinks, including a cocktail that features an entire piece of prime hanger steak. They'll be offering Sunday brunch and two tiers of dinner menus, including a Restaurant Week dinner menu for $35 and a chef's menu dinner for $55. The higher price point comes with the chance to try decadent dishes like a 10-ounce wagyu beef sirloin with chorizo and bone marrow.
Deal: $35 for dinner; $55 for the special chef's dinner; $22 Sunday brunch
Dupont Circle
Romantic Italian spot with white tablecloths
The perfect date night spot, Floriana is tucked away in a cozy row house in Dupont and remains one of DC's highest rated restaurants. They'll be offering Restaurant Week prices on their entire menu, giving you the perfect opportunity to test out that dish you've been meaning to try forever. Short rib ravioli anyone?
Deal: $22 lunch and $35 dinner options applicable to the full regular menu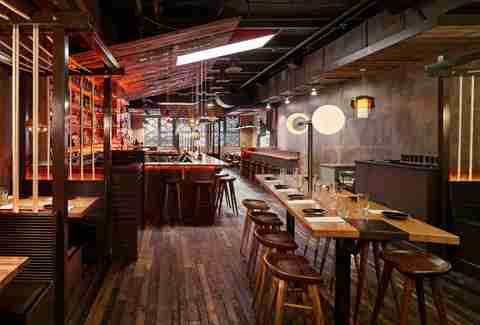 Judiciary Square
Shareable Japanese food with a solid whiskey menu
The upstairs portion of Daikaya Izakaya is an ideal spot for sharing amongst friends. Featuring small plates of Japanese comfort food and a wide range of drinks, Daikaya's Restaurant Week offering also includes a multi-course tasting menu from Chef Katsuya as well as an optional drink pairing. If possible, definitely try their grilled avocado and an abura-miso onigiri.
Deal: $35 dinner options
The Wharf
Delicious Afro-Caribbean cuisine in an industrial setting
Another newcomer to the Wharf scene is Chef Kwame Onwuachi's Kith and Kin, featuring a uniquely modern representation of Afro-Caribbean cuisine. They have three-course offerings for both lunch and dinner, though the dinner menu seems the most enticing: Entrees range from braised oxtail to lamb neck cavatelli, and there's chocolate rum cake on the dessert menu.
Deal: $22 lunch options; $35 dinner options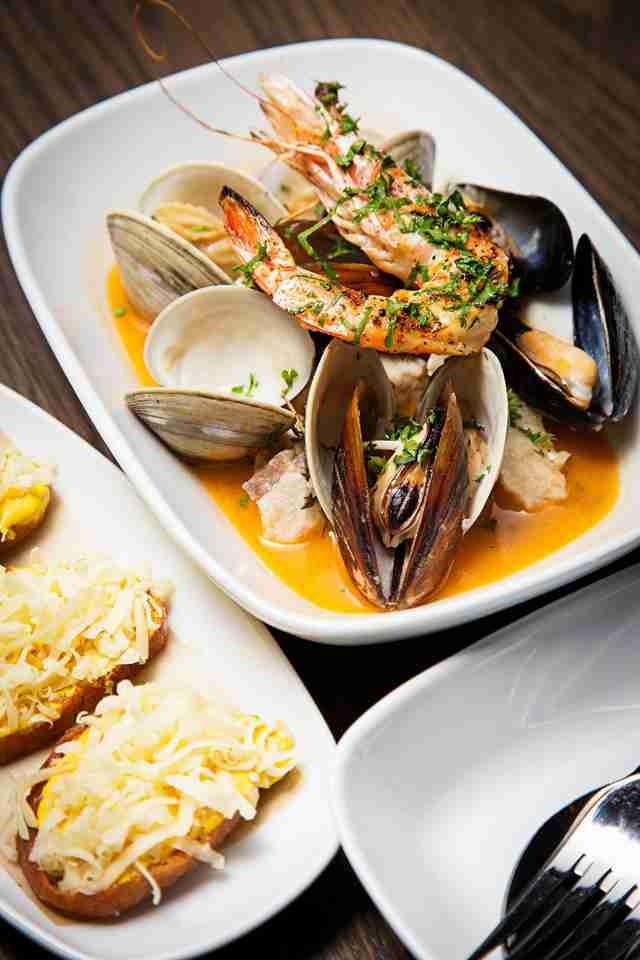 Shaw
Fancy French-American cuisine
It has to be mentioned that Convivial, despite its stylish, French look, absolutely has the best fried chicken. Their three-course dinner option for Restaurant Week allows you to try their delicious fried chicken "coq au vin" in the form of mini bites. The menu is divided into five categories (nibbles, first, second, cheese, and dessert), encouraging Restaurant Week diners to pick an item from three of the five categories for $35. The menu comes with lots of options, from lamb sausage made with crispy chickpeas to French smoked herring.
Deal: $35 dinner options
Mt Vernon Square
An elegant French-Louisiana shrine to Cajun and Creole food
Come to Acadiana for the rich flavors and culture of the South and stay for their Sunday jazz brunch. They'll have specials for both lunch (only during weekdays, unfortunately) and dinner. You'll be able to pick an appetizer and a dessert from their Restaurant Week menu, plus any entree on their normal menu -- including po'boys during lunch.
Deal: $22 lunch and jazz brunch and $35 dinner options, including any of their regular entrees
Sign up here for our daily DC email and be the first to get all the food/drink/fun in town.