From boots of beer to BBQ cubby-holes to heavy metal oysters, DC is serving up a whole mess of tasty new spots this Autumn. So snag your Capital Bikeshare, UberX, Razor scooter, or whatever, and make the rounds to these six new spots you shouldn't miss.
Recommended Video
Make This Sushi Burrito at Home, Become a Snack Legend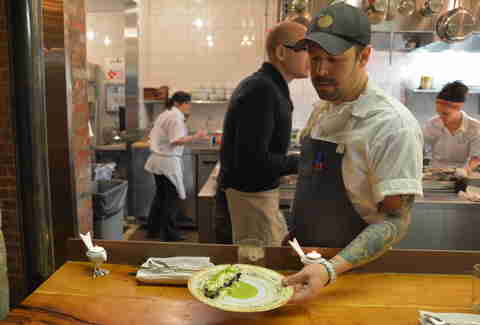 Rose's Luxury
Barracks Row
Shockingly not a Golden Girls spin-off where Betty White runs an upscale boutique, RL's into all sorts of rule-breaking: grilling salad, posting framed profanity, and pairing popcorn with lobster. Pro tip: Chef Aaron Silverman's charred lemon backsplash that accompanies the crispy octopus is crazy addictive.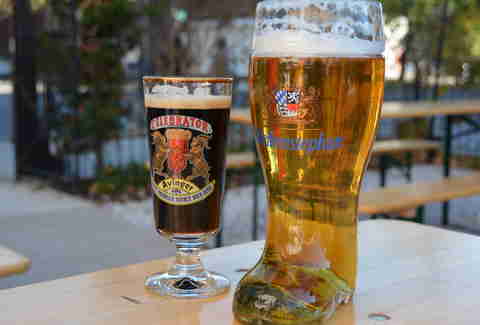 Dacha Beer Garden
Shaw
It turns out Russians know a lot about German beer. Owners Ilya Alter and Dmitri Chekaldin have crafted a menu that beckons you to get beer by the boot. Sorry, das boot. Start with a Weihenstephaner pilsner and finish with their hefeweissbier dunkel. Sad news: there's going to be a Winter hibernation period. Happy news: when they come back they're planning to launch a full food menu.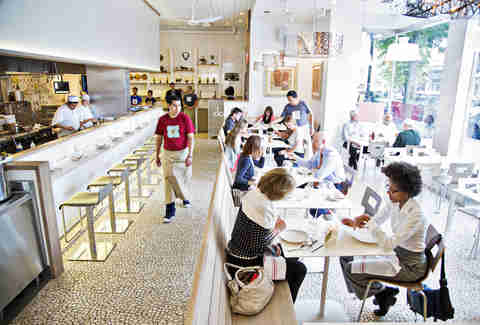 Doi Moi
Logan Circle
Channelling Vietnamese and Thai flavors and bringing serious heat (dishes are labled *phet or *phet mak, don't say you weren't warned), DM's cooling off its spicy street eats with cocktails like a tamarind soda with peanut-infused bourbon. If you want a seriously dramatic presentation, get the whole fried fish, just share it so you have room for the also-fried coconut-battered bananas.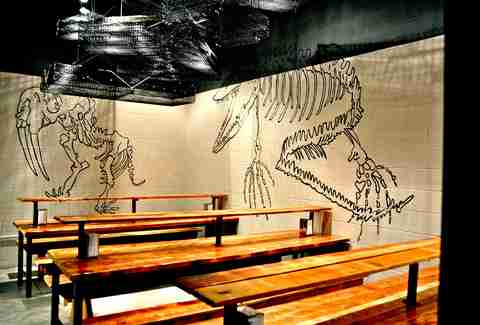 Eat The Rich
Shaw
Heavy metal shows its caring side by committing to locally sourced, sustainable seafood at Derek Brown's Eat The Rich -- a bar and bench establishment churning out cocktails by the pitcher alongside briny bites. Pitchers range from a refined Buck Hunter made with Belle Meade Bourbon to Beer + Clam, a clamato and Bud Light concoction. Try it with Redneck Laundry. Sorry Motorhead, there are no hash browns an' bacon strips.
DCity Smokehouse
Bloomingdale
Revive On-The-Go just got the best makeover ever. It now houses a four-seat BBQ joint led by pitmaster Rob Sonderman, who formerly smoked it up at Hill Country Barbecue. You'll find a mix of Revive dishes on the menu -- like the chicken and red velvet waffles and Sondermans' smoked meats, sandwiches and sides. Get a protein grand tour with a smokehouse meat platter. Do not skip the hush puppies, as you will be making a terrible mistake.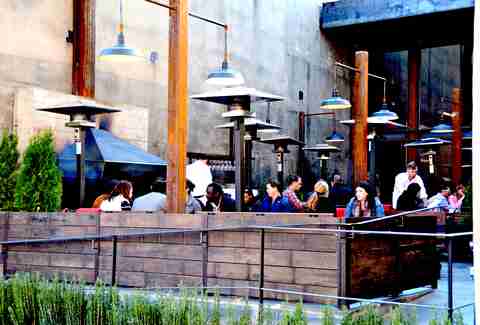 Barcelona Wine Bar
Logan Circle
Getting a seat here can be Real Madrid vs. Barca competitive. A trifecta of factors are at play -- the DC love for all things new, a no-reservations policy, and some kind of primal need to be near fire on their pit-laden patio. Start with Mangalica Jamon charcuterie so you can say you've eaten wooly snow pig before making your way through 40 different tapas.