Between the heightened level of political drama and recent sports triumphs, the District has seen a lot of national attention in the past year. Luckily, there's never been a better time for curious visitors to land in the nation's capital, thanks to the continued diversity of DC's restaurant renaissance. We've seen new restaurants from nearly every corner of the globe -- from Korea to the Caribbean and Burma to Venezuela. The newcomers also span the spectrum from fine casual at Piccolina and street food at Cane to pure luxury at Punjab Grill and coiffed plates at Rooster & Owl. Vegan or carnivore, picky or adventurous, Washington has some excellent new choices when it comes to dining out.
MORE: Check out the 12 new restaurants we named best in the nation this year.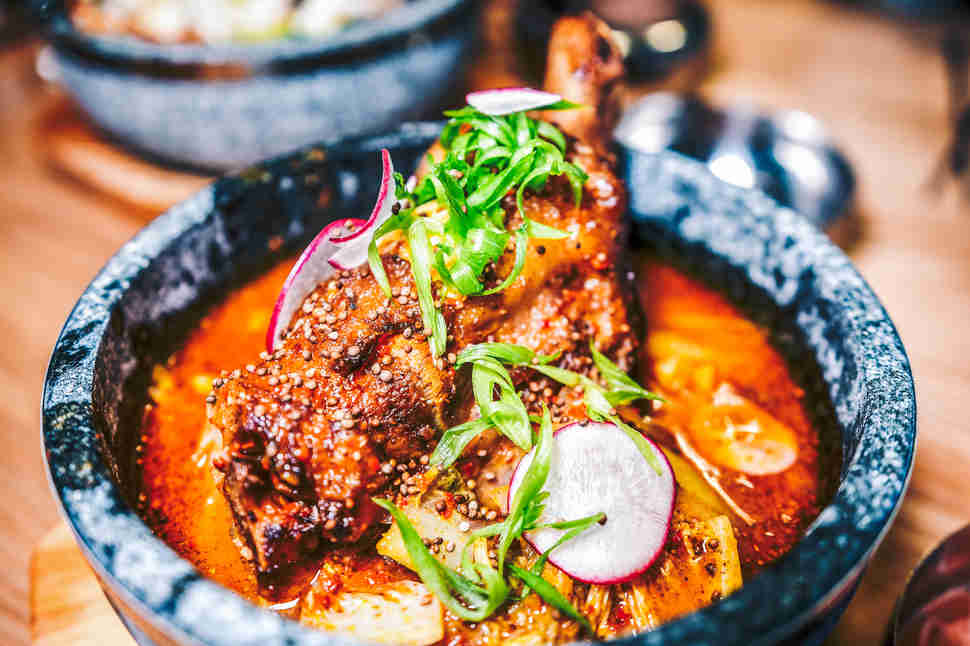 Dupont Circle
Contemporary Korean from the Fried Rice Collective
Dream team Danny Lee and Scott Drewno are at it again with a Korean restaurant and pub in the original Mandu space. Anju is inspired by tradition, from street markets to pub fare to dynasty-era cuisine, but it's not afraid to bring the unexpected, as we've seen with CHIKO. Think fried snacks and flavor-packed panchan along with refined classics. Early highlights from the kitchen (led by executive chef Angel Barreto) include the tornado potato, pan-fried pork and kimchi dumplings, bibimbap, 100-day kimchi, and jjamppong -- thick noodles and wok-roasted shellfish in a spicy seafood broth. The bar focuses on Korean spirits like soju and makgeolli.
H Street
Caribbean cuisine that doesn't hold back
Trinidadian chef Peter Prime, who you probably remember from Spark at Engine Company 12, struck out on his own to open a Caribbean street food restaurant with his younger sister. You'll find favorites from Spark like jerk wings and a whole fried snapper, as well as new specials like an oxtail pepperpot and paratha tiffin boxes, which are stacked stainless steel tins filled with assorted curries and flatbread. Don't miss the doubles -- an ideal street snack consisting of bread topped with cumin-spiced chickpeas. If you're feeling adventurous, try the cow heel souse. The drink menu is all about rum, as well as fresh Caribbean juices and ingredients like coconut orgeat, sorrel-basil syrup, and pineapple-habanero shrub.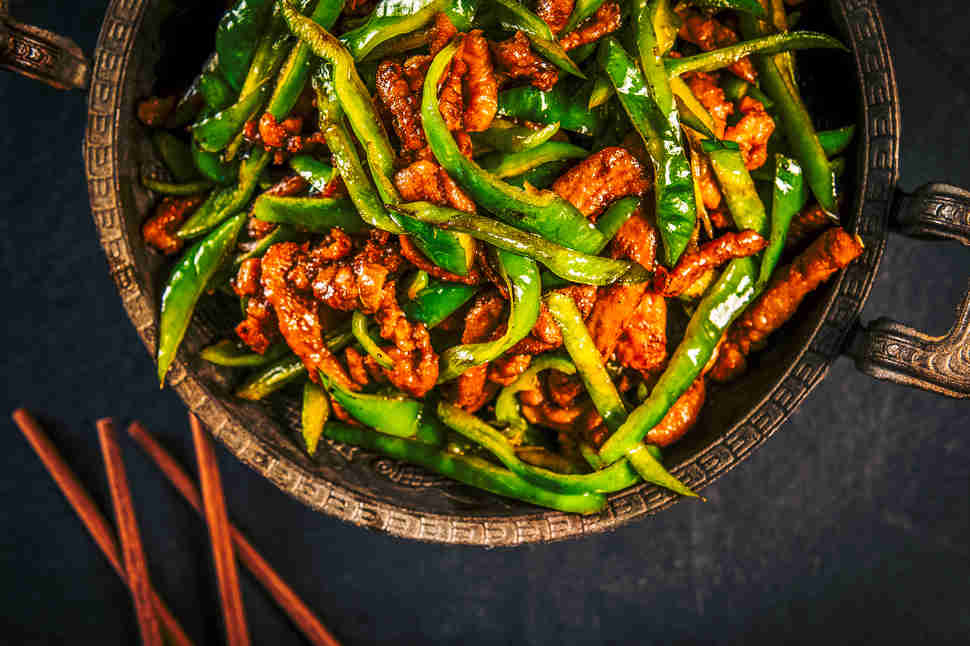 Fairfax, Virginia
A homestyle salute to the Chang women
The latest restaurant in chef Peter Chang's empire honors the women in the family -- his grandmother, mother, wife and pastry chef Lisa Chang, and daughter Lydia Chang. It's all about homestyle cooking, with comforting, traditional cuisine from the provinces of Hunan, Szechuan, and Hubei. Many of the dishes are ones that the Changs frequently enjoy at home and that have been passed down through generations. Signatures include fish ball soup, dry-fried cauliflower, farmer's stir fry, sesame shaobing, and braised HK pork belly with lotus root.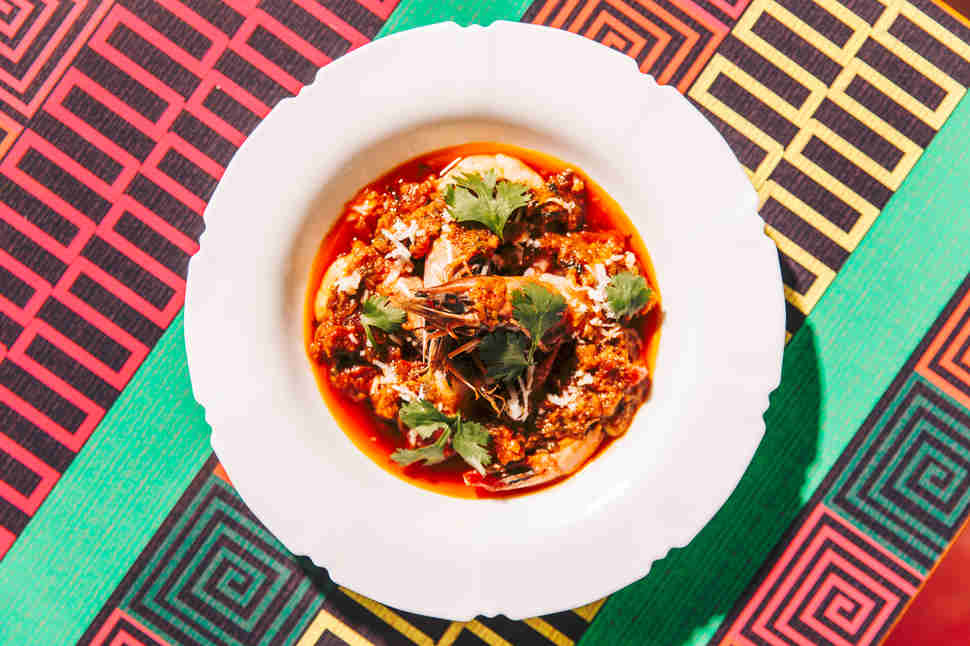 H Street Corridor
Burmese cuisine rooted in family and storytelling
The mother-daughter team behind the former Toli Moli is continuing their mission to share Burmese food and culture at their new restaurant. Thamee, which translates to daughter, is Jocelyn Law-Yone and Simone Jacobson's second project, expanding the "Falooda Nation" they started with their Union Market bodega to include a full-service concept serving brunch and dinner. The food and service is built around the stories from Law-Yone's childhood in Burma, as well as Jacobson's upbringing as part of a Burmese family living in America. The menu includes specialties like pickled tea leaf salad, white flower mushroom salad, mohinga catfish curry, and drinks made with the color-changing butterfly pea flower. The restaurant is so stellar, in fact, that it made our list of one of the best new restaurants in the country.
Falls Church, Virginia
Elevated pasta in a family-friendly setting
In search of a place where they could enjoy a nice meal with their kids in tow, chef Gabe Thompson and pastry chef Katherine Thompson decided to take matters into their own hands. The husband-and-wife duo worked together in New York institutions (Le Bernadin and Per Se) and ran four popular Italian eateries in Manhattan. Now, they've returned to Katherine's roots in Northern Virginia to open their eponymous restaurant. The star of the show at Thompson Italian is Gabe's scratch-made pastas, which are also available on the kids menu. Don't leave without a slice of Katherine's famous olive oil cake, topped with creme fraiche mousse, raisin marmellata, and Maldon salt.
CityCenter
Wood-fired fare across the alley from Centrolina
Chef Amy Brandwein welcomed a new "little one" with the opening of Piccolina. Just steps away from her restaurant and market, this all-day cafe offers breakfast, lunch, and dinner from the wood-burning oven. The Italian bread program is robust, with 10 rotating varieties including brioche for breakfast sandwiches. The early-morning menu has coffee, pastries, crepes, and omelets, while the daytime menu has salads, stuffed flatbreads, panuozzo sandwiches, roasted vegetables, cheese, and charcuterie. There's also a selection of to-go items, like chicken salad, caponata, and the eggplant Parm that became a favorite at Centrolina.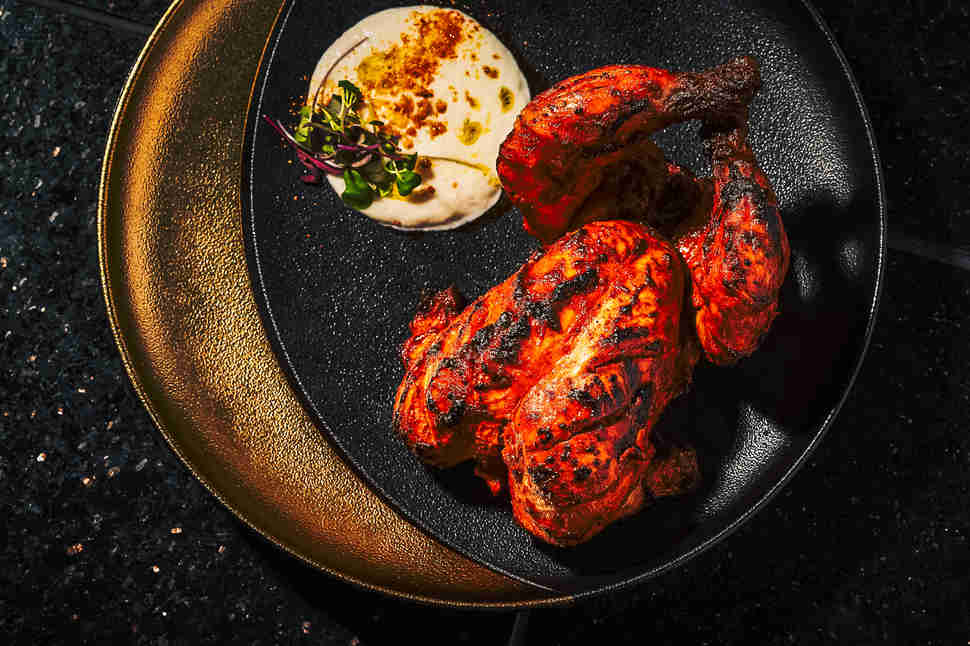 Penn Quarter
Haute cuisine and opulent surrounds fit for royalty
At Punjab Grill, the service philosophy is simple: "guest is god." Everything about the experience reinforces those three words, from the lavish decor to the elevated Indian fare. The restaurant itself was handcrafted in India -- think floor-to-ceiling carved wood screens, a 12,000-pound sandstone wall, and intricate gemstone inlays in marble tabletops -- and then taken apart and shipped around the world to get here. The food is international as well as Punjabi, with dishes like burrata badal jam juxtaposed with a classic chicken tikka. If you're ready to shell out for a night of luxury, book the private dining room lined in thousands of mirrors, appropriately dubbed the Sheesh Mahal, or Mirror Palace.
Columbia Heights
Shared plates meet tasting menus at this market-driven restaurant
This restaurant's whimsical name is a nod to its co-founders' dynamic. Carey and Yuan Tang operate on opposite schedules, but they always come together around the table. Carey, the Rooster, is the general manager and works in non-profit development during the day. Yuan, the Owl, keeps late hours as the executive chef. In their restaurant, they invite others to join them for a social dining experience that's part shared plates and part tasting menu. Guests customize their four-course meal from a selection of vegetable-forward dishes and then everything is shared with the table. The menu relies heavily on the local market, which means it changes seasonally and lets quality ingredients shine.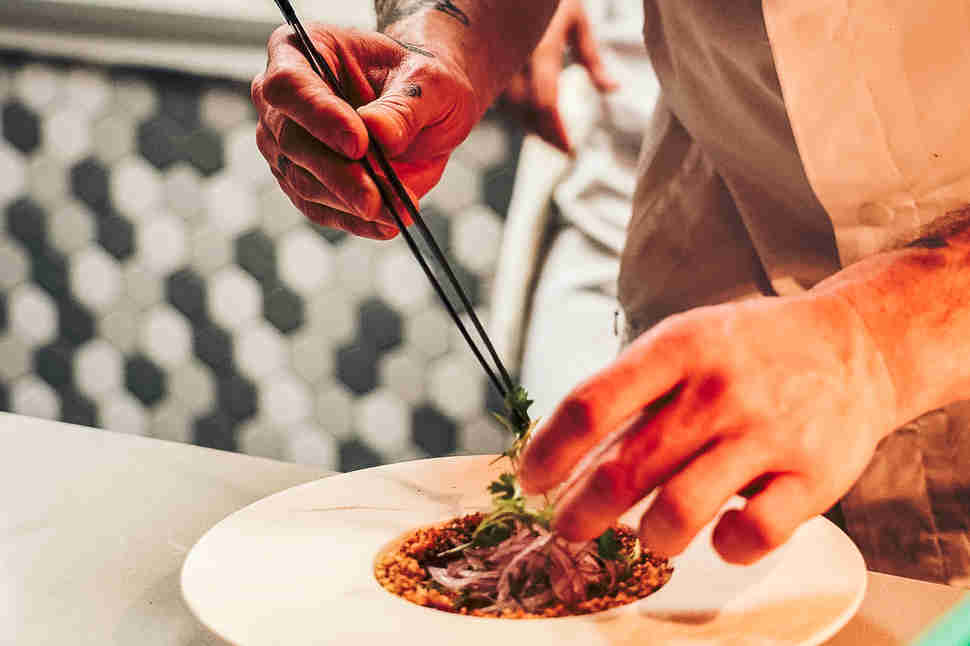 14th Street
Venezuelan chef who made waves in Baltimore moves to DC 
After being named the best chef in Baltimore for his cooking at Alma Cocina Latina, chef Enrique Limardo officially moved to DC as the co-owner and chef of Seven Reasons. (His first foray here was as the consulting chef for Chicken + Whiskey.) This restaurant showcases the flavors and culinary traditions of Latin and South America, including unexpected dishes from Peru, the Amazon, and the Caribbean. The name is based on numerology, where the number seven symbolizes searching for new experiences. Limardo aims to take his guests on a surprising journey of texture, technique, flavor, and plating in an ivy-draped space inspired by the jungles of South America.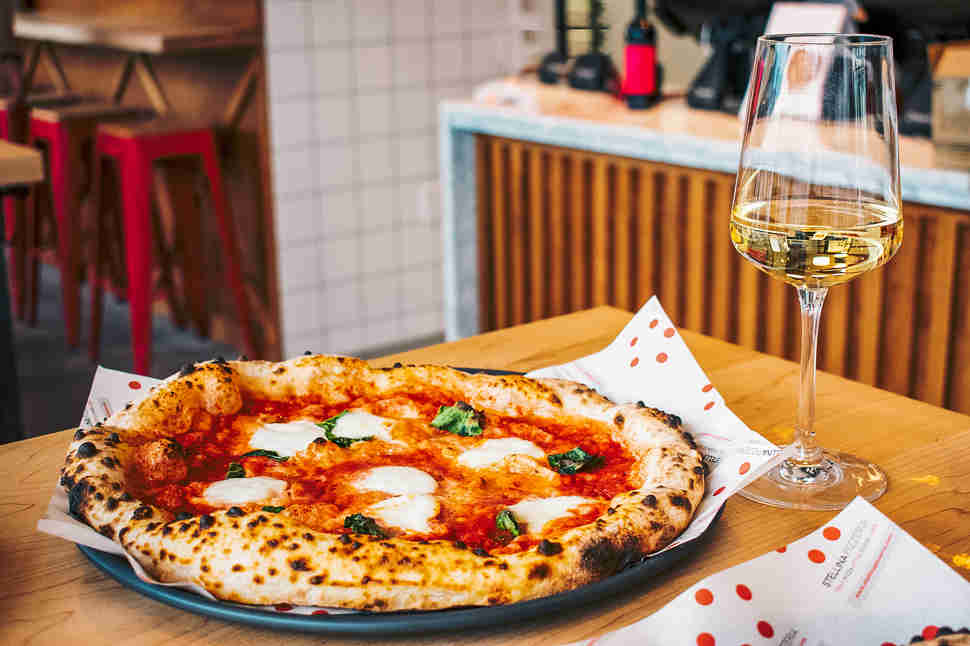 Union Market District
Upscale fast-casual Southern Italian street food
You've had Neapolitan pizza, but have you tried neo-Neapolitan pizza? That's what chef Matteo Venini has dubbed his lighter, crispier pies at Stellina. Venini and his co-owner Antonio Matarazzo worked together at Lupo Verde, but now they're honoring Matarazzo's roots in southern Italy where street food is a way of life. Whether you want takeout, delivery, or a sit-down meal, both the menu and experience are thoughtful and contemporary. Find fried seafood in paper cones, unique pizza creations (like cacio e pepe in pie form), stacked oven-fired panini, and handmade pastas. For the true Naples to-go experience, fold your pizza (a portafoglio) into a portable package. If dining in, enjoy a spritz in the window-lined interior space accented by colorful hand-painted tiles and the playful portrait of an Italian comedian in Dolce & Gabbana.
Sign up here for our daily DC email and be the first to get all the food/drink/fun in town.