The Best New Brunches in the DC Area
Courtesy of Pennsylvania 6
DC's favorite meal just got even better, thanks to additions like Maketto's dim sum brunch, or SER's pajama brunch, which rewards diners who don't change out of their PJs with free mimosas. Here are the best new spots to make the most out of the freakin' weekend, because it's election season, and it's already been rough on all of us.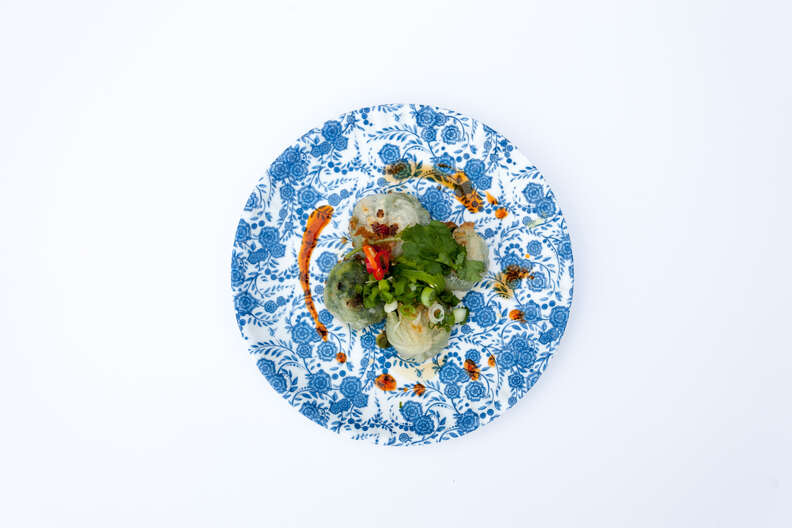 H Street NE
So there goes Maketto, getting even cooler... this Cambodian and Taiwanese spot now serves dim sum brunch Sundays from 11:30am-3:30pm. Sure, you can order some of your favorites from the regular menu, like the Taiwanese fried chicken we've gone Fatal Attraction over. But be sure to hit up the dim sum-only dishes, like rice noodle crepes, crystal shrimp dumplings, and red bean profiteroles. Those collecting adventurous eats should try the anchovy peanut brittle. You already know it has strong coffee, so expect to leave caffeinated.
Georgetown
Those up for a dark and broody brunch backed by a nearly biblical beer list should go to The Sovereign. Expect Belgian flair from the kitchen, like a waffle topped with the food found at any good beer festival: caraway & juniper sauerkraut, braadworst, bacon lardon, a poached egg, and mustard beer cream. Another highlight? The Choucroute Benedict, which features pork belly, brown beer onions, a poached egg, and Hollandaise sauce on an English muffin. Some dishes off the regular menu, like mussels, and flatbreads called "flame cakes," will also be available. Brunch is served Saturdays and Sundays from 11am-3pm on both floors.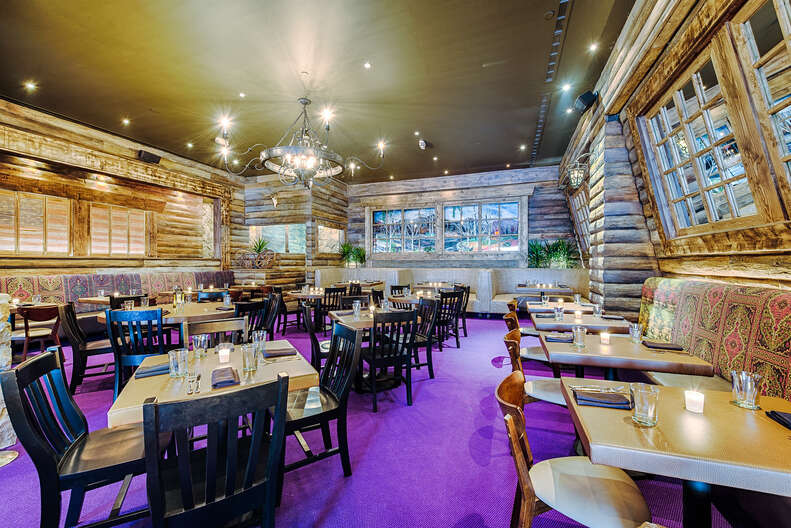 Downtown
What sort of brunch libation goes with BOE's log cabin motif? A giant bowl of bourbon punch for you and your friends to go sharesies on, of course. This place kind of feels like summer camp, only boozier. Pad your stomach with tastes of the South, such as the BOE Benedict, with tasso ham and a fried green tomato; shrimp & parmesan grits; brisket with red eye espresso gravy; and adobo fried chicken with maple kimchi donuts. We repeat: maple kimchi donuts. Brunch is served Sundays from 11am-2:30pm.
Ballston
You're looking at a Spanish vacation in a glass: meet the gazpacho Bloody Mary, a vodka-spiked summer soup wearing a handsome ribbon of jamón serrano... and it's just one of the badass brunch drinks at SER in Ballston. The restaurant has also recently launched a pajama brunch, which means that if you come in your PJs (keep your slippers on, too), you'll be rewarded with a complimentary mimosa upon arrival. Then your duty is to select an appetizer, main dish, and dessert from its three-course, prix fixe menu. Don't skip the huevos al gusto with chorizo -- or the churros con chocolate. Pajama brunch is offered Saturdays and Sundays from 11:30am-4:30pm.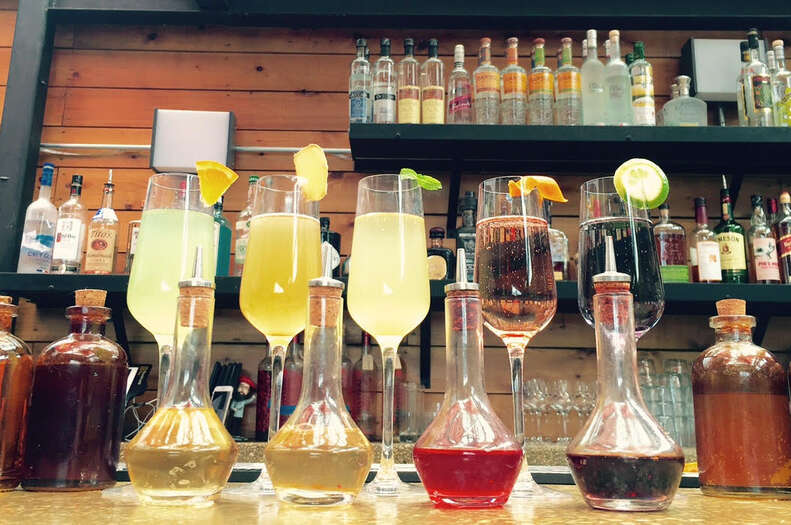 H Street NE
Peruvian hotspot Ocopa has debuted its bottomless brunch... which we can only imagine translates to sin pantalones in Spanish. Twenty bucks gets you an endless supply of mimosas and incajitos (a cola cocktail), or drop $5 for unlimited, multi-flavored mimosas. You'll be enjoying soul-comforting pollo a la brasa with fried yucca and aji amarillo sauce, or an onslaught of skewers called anticuchos: each order comes with two sticks of meat or fish. We're fans of the pork belly, octopus, and lamb T-bones. Finish with something sweet, like rose ice cream served in a wonton cup. Brunch is served Saturdays from 11:30am-3pm.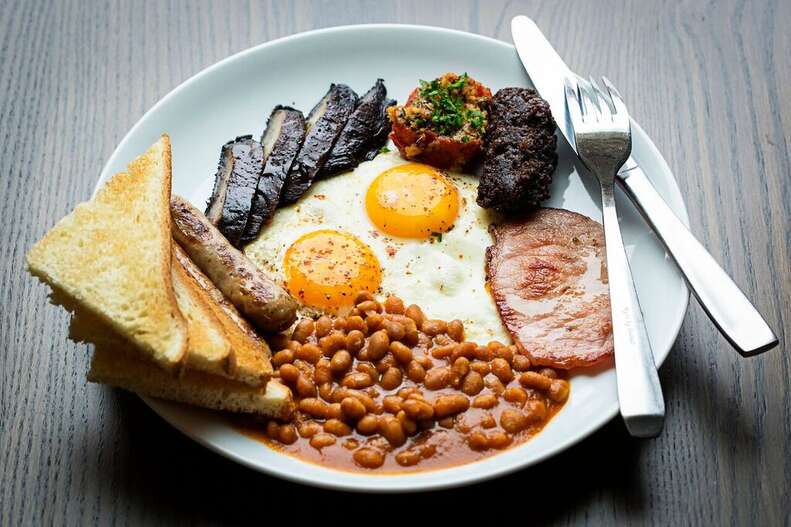 Shaw
Surprise: French chef Cedric Maupillier makes the best full English breakfast in the city. But brunch at the accolade-earning Convivial isn't a one-trick pony. You'll need to try the shrimp & grits, chicken & waffles with sausage gravy, and the juicy bacon cheeseburger -- and grab an order of the cinnamon buns. Naturally, this French restaurant won't leave you high and dry: sip on beer, wine, or brunch drinks like Bloodies. It's all being served Saturdays and Sundays from 10:30am-2:30pm.
Dupont
Rebellion landed a new chef, who has subsequently debuted quite a brunch menu. You know Travis Weiss from his epic burgers at Mad Fox... well, while the burgers at Rebellion are amazing, there's so much more to explore on this menu, like his take on a Kentucky Hot Brown called "The Rebel Yell," and a Korean hot chicken sandwich dubbed "Gangham Style." Those looking for something lighter should make a beeline for the "Nordic Yoga Pants." The sandwich combines beet-cured, smoked Norwegian salmon with dill crème and pickled onions on a potato bun... plus, it all comes with $13 bottomless mimosas. Brunch is served Saturdays and Sundays from 12-4pm.
Bethesda
Chef George Pagonis proved his brunch game at the original Kapnos in DC. If you want more of what he's slinging, try the latest Kapnos iteration in Bethesda, which stars Greek comfort food. Start with small bites, like dolmades or kolokithokeftedes (zucchini pancakes), before moving on to one of six gyros, or a Greek flatbread, known as a pyde. You'll be drinking pineapple mimosas, or micheladas made with mythos beer and house-made spiced tomato juice. Brunch is served Saturdays and Sundays from 11am-3pm.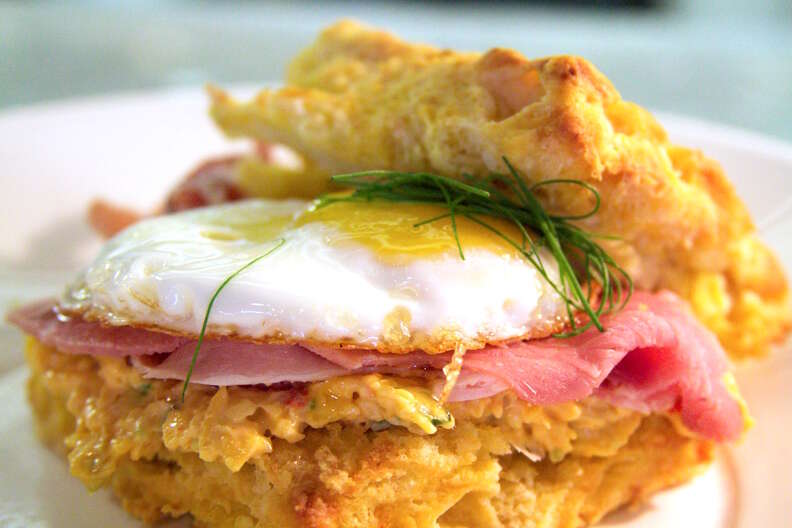 14th Street
When Eatonville was reincarnated as Mulebone, the 14th Street restaurant managed to keep its Southern accent. That's why you'll find sorghum-glazed pecan doughnut holes, a biscuit breakfast sandwich boosted by pimento cheese, a hot catfish sandwich, and buttermilk fried chicken sitting pretty on a skillet pancake. But it's the drinks that are truly remarkable: try one of three punches available by glass or bowl, like milk punch with charred pineapple, cinnamon brandy, dark rum, clarified milk, and baking spices. If that's too rich, stick to cardamom grapefruit mimosas, or green tomato Bloodies. Brunch is served Saturdays and Sundays from 11am-3pm.
Downtown
Nothing says "how do you like me now" better than a selfie in front of a towering grand plateau of chilled raw bar staples. Brunch traditionalists will also be happy with dishes like brioche French toast, crab eggs Benedict, a melty croque madame, and biscuits & gravy. The dish we dig the most, however, is called "Eggs in Purgatory." This Spanish plate includes a gigande beans ragout, smoked paprika, ricotta, baked eggs, and grilled bread. Sip Bellinis, something from the Champagne bar, or La Colombe coffee. Brunch is served Saturdays and Sundays from 11am-3pm.
Sign up here for our daily DC email and be the first to get all the food/drink/fun in town.
Laura Hayes is a DC-based food, drink, and travel writer who also contributes to Washington City Paper, Arlington Magazine, Food Network, and others. Follow her on Twitter @BTMenu.