Bethesda's bistros are apparently making like Bethesda's housewives, because Persimmon decided it was time to get a little work done. Namely, it got a huge skylight beaming down on a white marble bar, two-person wooden booths, and vegetable paintings from a local artist, all of which you won't notice while chowing down on their ever-hearty lineup: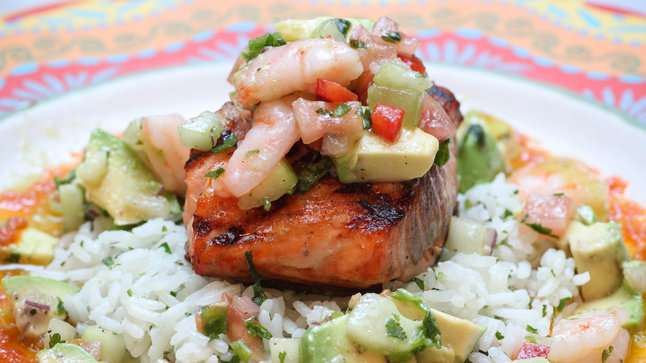 Pan-seared salmon w/ chilled shrimp & avocado relish.

This tuna and avocado tartare (with spicy slaw) is served in a wonton so crispy, it buys its clothes from JackThreads.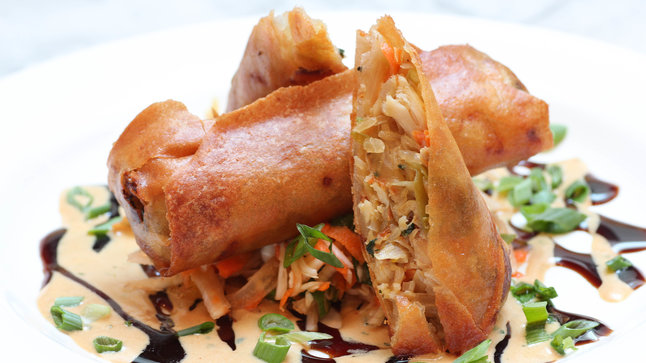 These ain't your (Vietnamese) grandfather's spring rolls, as they're stuffed with smoked trout. And, also, are fresh, and not made 80 years ago.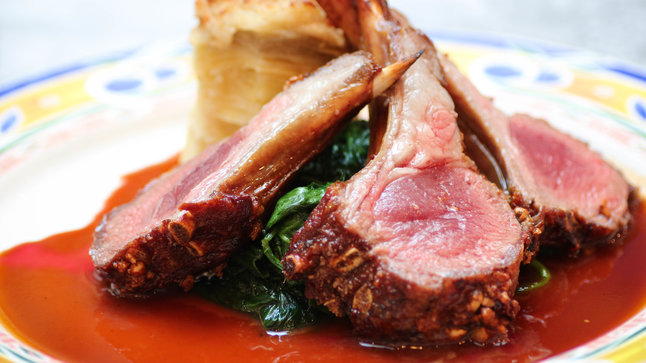 Pecan-crusted barbecued lamb gets a touch of a horseradish demi-glace and comes half- or full-rack, the latter also being what's ordered by all those housewives going under the knife.