The Carving Room may fittingly have sick lines, dude, because it's just that sweet: old-school, house-cured roast beef & pastrami (from Baltimore's JW Treuth & Sons) in a totally raw concrete meat-bunker with copper drum lights and bleacher seat tables.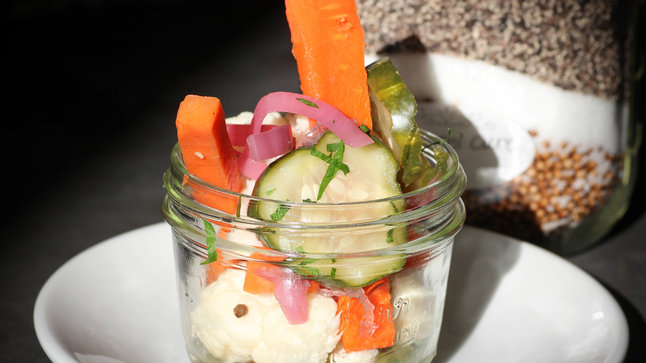 This jar of vegetables? They can pickle that! ...And they did.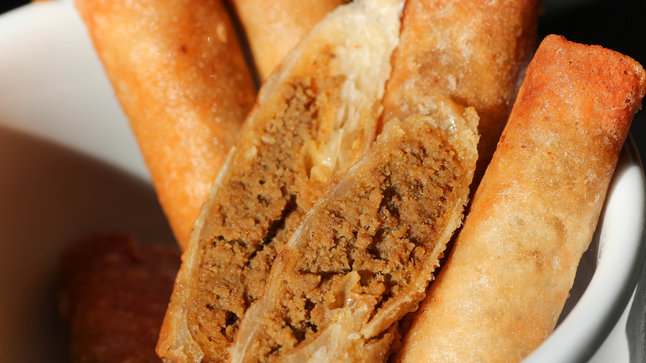 The brother/sister team in the kitchen spices things up with these cigars, which're stuffed with Moroccan ground beef, fried, and then inhaled.

And here's the main event. After a 21-day wet cure, the corned beef is steamed, hand-carved, and stacked between two mustardized, whole wheat slices from Lyon Bakery.

Ten drafts like Scrimshaw, Kellerweis, and Rare Vos are available in growlers. And then there are 11 cocktails like this Bloody Mary garnished with crispy corned beef.