Philly fans might outnumber Nats fans, but by next Summer they'll no longer outweigh them, thanks to Steak & Ice, a cheesesteak-ery from the Taylor boys. The house of melty, gooey goodness on H Street looks like, well... A street: graffiti, manhole covers, street lights, and a subway tiled counter that's open 'till 3a on the weekends. Give into the garlic/ green chile "sexy sloppy joe", piled on fries covered in housemade white wiz, which presumably came into being after battling a Balrog, back when it was housemade gray wiz. Be proud to stuff your mouth with Taylor's Balls, a deep-fried threesome of cheddar/ Monterey Jack/ Swiss that gets hit with Dijon horseradish sauce. Here she is: a cheesesteak with "real deal" beef rib-eye, grilled pepperoni, white wiz, and Spanish onions. Or go for one with garlicky spinach and provolone. Or one of the five other cheesesteak takes (...cheese-takes?). Oh right, and the whole "ice" part of the name comes these Italian shaves, available in rotating flavors like strawberry & banana, mango, and -- marking the first time Philly has given us one since Donovan McNabb -- lemon.
Recommended Video
The Definitive Eggnog Recipe You Need for the Holidays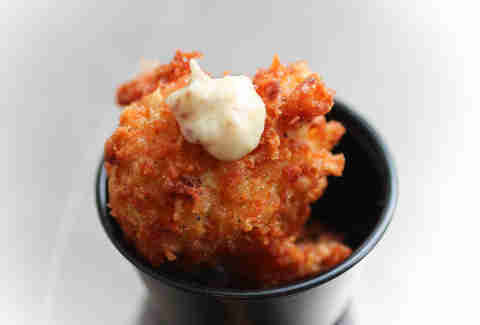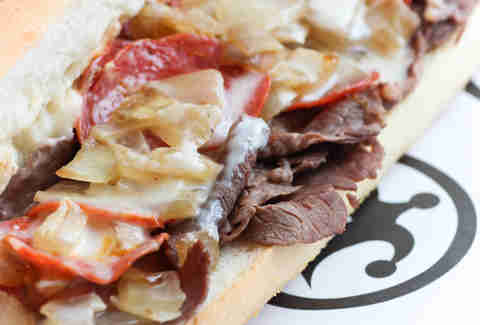 Previous Venue
Next Venue
Venue Description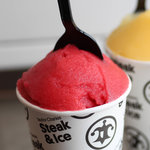 1. Taylor Charles Steak & Ice
1320 H St NE, Washington, DC 20002
Move over Philly, the nation's capital is trying to take the hill in cheesesteak virtue. Taylor Charles Steak and Ice raises the "steaks" with a house-made cheese sauce, plenty of extra decadent (meat on meat) toppings, and authentic italian water ices.