Bryan Voltaggio's RANGE is so massive, you'd need one of those expensive British SUVs to drive around and see it all. What are those things called again?
Anyway, the 14000sqft space dedicates separate, open-cooking stations to preparing anything your little heart desires, from rotisserie to raw bar, all relying on only the most regional flora and fauna.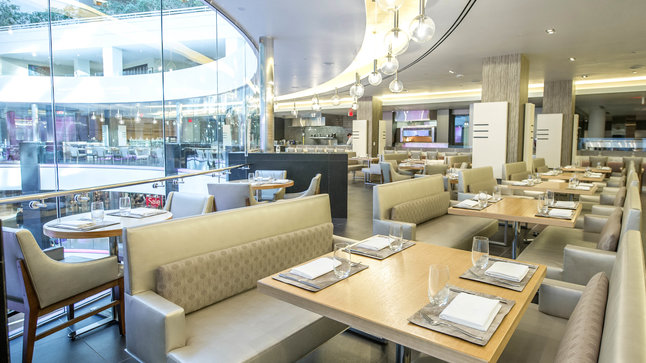 The restaurant actually wraps around the center of the Chevy Chase Pavilion, so revel in making eye contact with jealous people riding the escalator.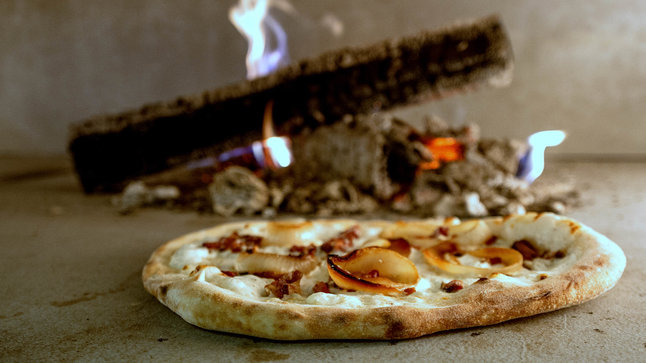 This wood-fired pizza is layered with bacon & charred onions, but if you're feeling super ambitious, you can also get one topped with meatloaf.

Beautiful beasts from Border Springs and Roseda Black Angus Farm are butchered on site. Check out this venison saddle with juniper berries -- the most beautiful-looking rotisserie since that "set it and forget" infomercial.

Over at the pasta station, there's delizioso kimchi linguini with uni, Chesapeake bay scallops, and a beautifully named leaf called "nasturtium".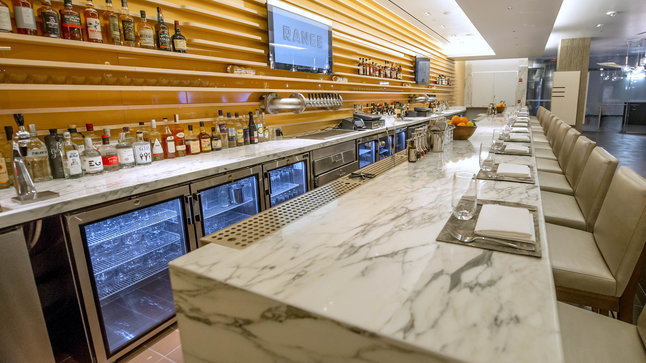 Oh, and they pulled in José Andrés's old spirit-leader Owen Thomson to man this bar, where his 16-drink menu includes gleefully titled tipples like the mezcal-heavy "Mexican Warhead", the Scotch/pumpkin shrub "Inept Carnie", and the gin/apricot punch "Revoked Celebrity", aka what happens to their licenses after being constantly pulled over in their Ranges.
Photo by Ken Goodman Photography