Capitol Prague Restaurant & Bar - Czech & Slovak-inspired dishes in the heart of Georgetown - Thrillist Washington DC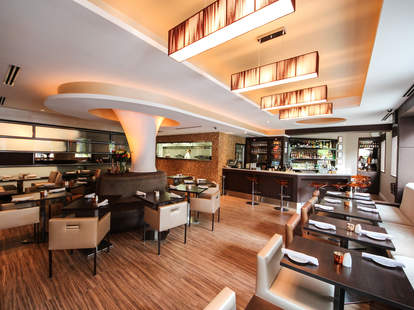 Serving up the national cuisine of that place you went after college to get weird, Capitol Prague's chef is a one-eyed, handlebar-mustachioed Mr. Boh look-alike! sending out Czech dishes like goulash and the easy-to-pronounce vepro-knedlo-zelo next to stone tiles and a huge mural of the city skyline w/ the Saint Vitus Cathedral.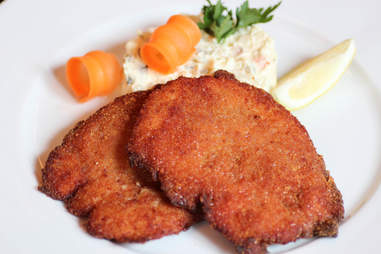 God bless yourself prior to ordering traditional schnitzel of veal, pork, or chicken.
Drunk on flavor, the Czechvar beer-braised chicken wings come with a roasted garlic herb dip.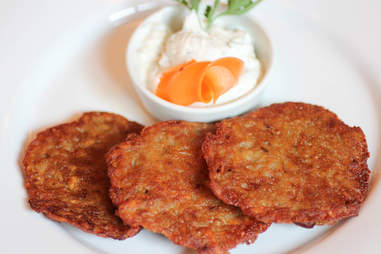 You no longer need a Jewish grandmother who frequently inquires about your dating habits to enjoy these potato pancakes with fresh-herb-infused sour cream.
If fancy cocktails like the above hibiscus martini aren't your thing, they've got home-country beers like Koutske, Czechvar, and Konrad, all of which should help you get weird without having to leave the country.