Monstrous, spit-roasted Latin street-food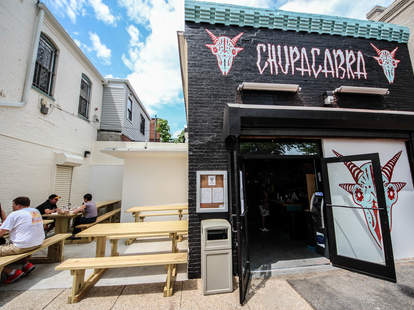 The rumors of a Chupacabra sighting off H Street have been confirmed. Mostly by people stuffing themselves with spit-roasted meat and sunning themselves at the inviting picnic tables of this cool spot, Chupacabra.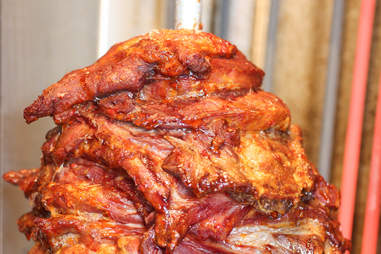 Is this not the grandest pile of meat you've seen all day?! The slow spit-roasted pork's been marinated in guajillo chillies & pineapple. Just order the al pastor anything and walk away.
Chicharrones come w/ fried yucca, habanero salsa, and crispy pork medallions, so after eating them, even the slowest and most gluttonous can feel like winners.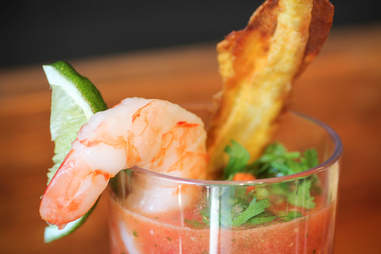 While they're waiting on the liquor license, dig into this shrimp cocktail w/ mango & avocado gazpacho.
Arepas are part barbacoa (shredded beef w/ an Argentinian Malbec), part queso fresco, and part South American corn cake, so y'all, they're a-maizeing.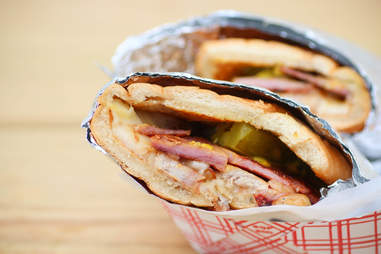 And finally: herb-roasted pork, pickles, baby Swiss, and honey ham are packed into a sandwich that'll even have the H Street vegans licking their chops.