Two floors of oyster shell bocce courts and carb-a-licious Italian
It's a good thing Vendetta (from the H Street Country Club guys) has an Italian menu packed with carbs, because you're gonna need to fuel up those bocce-throwing arm muscles for their two full-length courts on both floors.
It's all very true: in Red Palace's old two-story space, they've brought in two oyster shell/gravel bocce courts for each floor. And, to remind those on the courts that this isn't the kind of place where you should take the Lord's name in vain, added church lanterns and stained glass.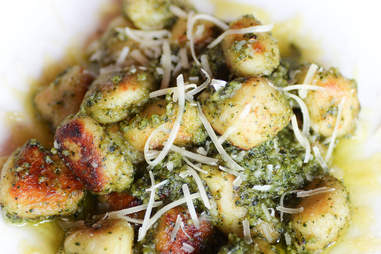 Warm up with a few push-ups. Power up with the walnut-kale-pesto gnocchi w/ walnuts & cavolo nero. Dominate up the courts.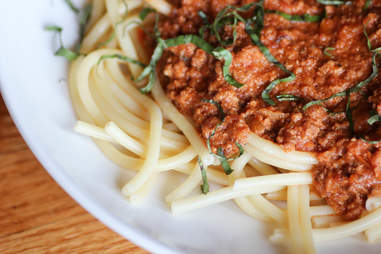 Housemade bucatini mingles politely with bolognese decaro (coarse ground veal, pork, and beef simmered in an herb tomato sauce).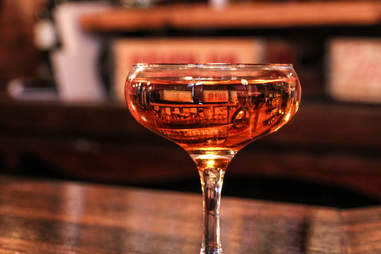 If loading up on carbs doesn't help your game, steady that hand with draft prosecco or 10 liquid libations like their Aperol Spritz (above) or the gin/ Cocchi/ tonic Ransom Note, which, like bocce, takes a lot of balls.