Washington DC When trying to nab a table at these hot spots, there are a few things that will always work in your favor: torrential rain and hurricane-force winds; willingness to party on a Tuesday; and being exceptionally good looking or charming. But beyond that, here are a few more tips to try:
Recommended Video
Mac & Cheese With Bell Pepper Bowls, Because Dishes Are the Worst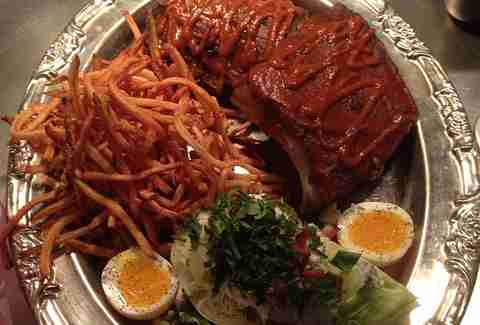 Rose's Luxury (info and address)
Southeast DC
The awards keep coming for this Barracks Row restaurant, which means Vatican-like long lines. If a three-hour wait makes you cringe, kiss Friday and Saturday dinner goodbye and come on a Monday. Yes, they still have the pork lychee salad on Mondays.
Pro tip: There's some relief in sight: soon, RL will take online reservations for a tasting menu experience held at a communal table on the patio. Continue Reading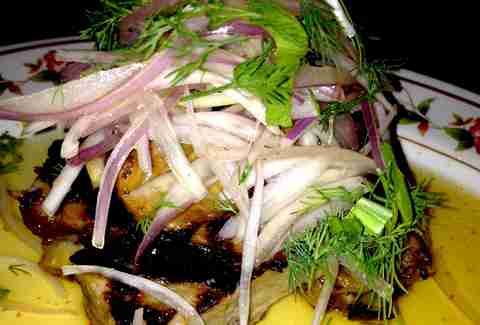 Little Serow (info and address)
Dupont Circle
Timing is CRUCIAL if you want to try this lauded Thai tasting menu. The line starts forming at 4:15pm because everyone wants to get their taste buds blown off. So make some unemployed friends -- they're perfect for waiting in line at this hour. Your place in line determines whether you get a 5:30pm, 7:30pm, or 9:30pm seating, though this is not an exact science.
Pro tip: If you've had a 5:30pm table bestowed upon you, but aren't hungry enough to tackle seven courses just yet, they may let you defer to 7:30pm. Ask nicely.


Barcelona Wine Bar (info and address)
Logan Circle
Getting a prime seat on the patio is nearly impossible -- even when it's 40 degrees and raining. So do everyone a favor and let that pipe dream go and settle for dining not fresco. Otherwise, you'll be eight liters deep in beer at Garden District still waiting for your phone to ring.
Pro tip: Still not willing to give up on that patio table? Know someone that knows someone. We've also heard slipping the hostess some $$$ helps, but this is utterly unconfirmed.
Izakaya Seki (info and address)
U Street Corridor
If you want a guaranteed spot at this Japanese pub food place on V Street, try asking four or more friends to clear their social calendars. Tables of five to eight are the only ones worthy of a reservation at Seki. Smaller parties can't go this route, but have the distinct advantage of downstairs counter seats that mean maximum Japanese authenticity.
Pro tip: Eat like an actress all day (two almonds!) so you're ready to go hard when the doors open at 5pm.


Toki Underground (info and address)
H Street
Ramen shops are not known for their expansive space, and Toki Underground is no different. So don't mess around showing up with more than two people. Fortunately, there's a built-in plan for where to wait -- The Pug. It's located one floor below and has excellent cell service for when you get the text that it's noodle time.
Pro tip: Unlike every other restaurant on this list, Toki does lunch.  So hit that.