Feel bad that Belga Cafe's Chef Bart Vandaele didn't win Top Chef? Well don't, because he did get knighted (by both the Order of Leopold II and by the Museum of Belgian Brewers and the Brewers Guild of Belgium). And also, how dare you not address him as Sir Chef Bart?? Make up for it by hitting B Too, his bi-level ode to Flemish cuisine in Logan Circle. Outfitted in cowhides and animal statues, it'll allow you to become an animal with a selection of 150 Belgian beers.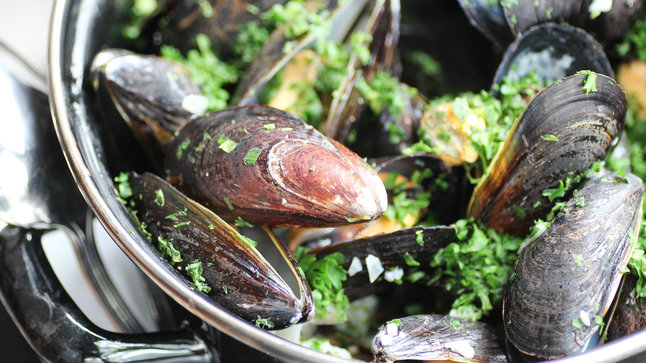 Like mussels, but feel like you'd get bored after trying them prepped in only six to seven different styles? Then this is your place, as they've got eight. Start with theses white wine/ shallots/ garlic/ parsley Marinieres.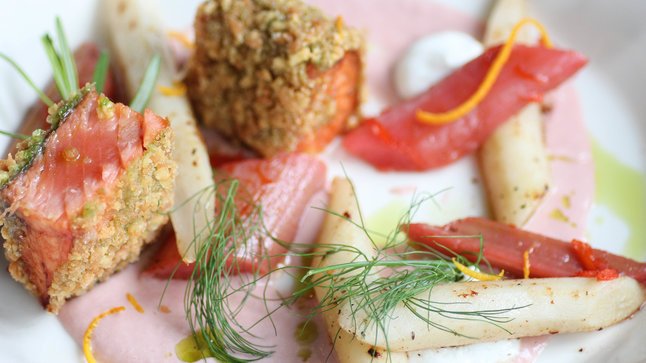 "Zalm In Aardappelkorst". Mangles tongues, translates to salmon with rhubarb, puffed tomato, a potato crust, and salsify.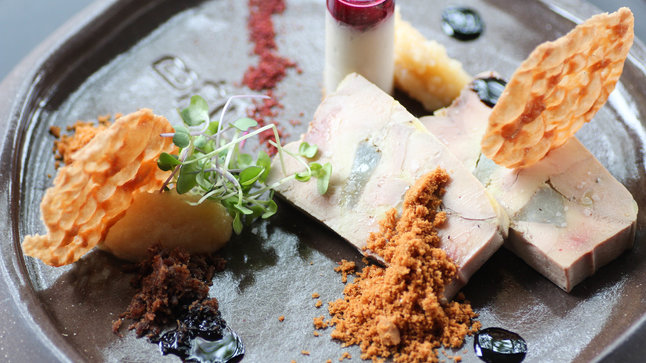 The Foie gras terrine comes with pears and lace cookies, but more importantly, it comes with a foie gras lollipop. And technically, it's more like a foie gras push-pop, which is, impossibly, even cooler.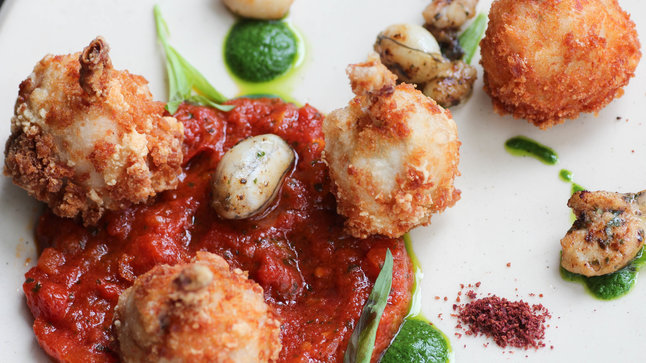 Don't over Kermit yourself to just an entree though, because you'll also want to try these garlic butter/ tarragon / tomato frog legs first.

Instead of trying to say "Tomaat Met Noordzee Garnalen", just point to the baby grey shrimp w/ krupak & a tomato confit on the menu. Or print out this photo and bring it in.

They've got 25 Belgian beers on tap (Staffe Hendrik/ Rodenbach/ Saison Dupont) and 150 Belgian bottles divided into groups like Abbeys, Trappists, and The Lambic Family, all of which are strong enough to make sure you say good knight!