The newest pizza made with the oldest equipment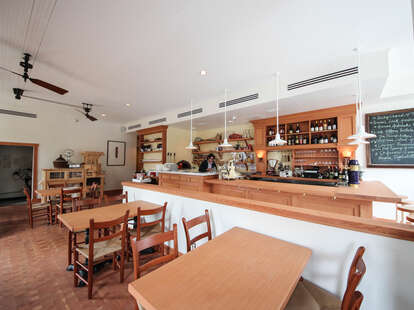 From 2 Amys and one Standard comes Etto: an old-fashioned pizza shop on 14th making most everything using old-timey doohickeys like vintage Berkel slicers & scales for the meat and a giant wooden flour mill for the pies & breads.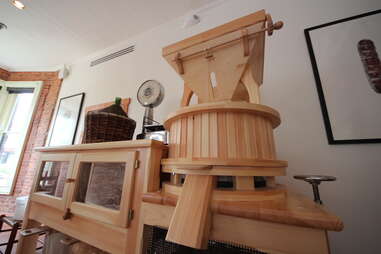 This is the giant mill they shipped over from Austria. It cost them some bread.
They've got this bad boy running hard every morning to churn out grain for sourdough bread and pizza.
That means day-of dough for six different pies (like one with roasted cauliflower, sausage & Friarielli), all fired up in the wood oven.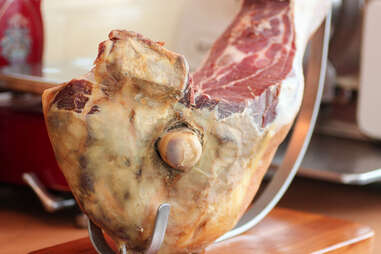 The meats are all house-cured and include wild boar, chorizo, spicy Calabrian, and this "two year-old hand-sliced" prosciutto di Parma. And someone needs to call social services, because letting a two-year-old near a hand-slicer is just dangerou-- oh.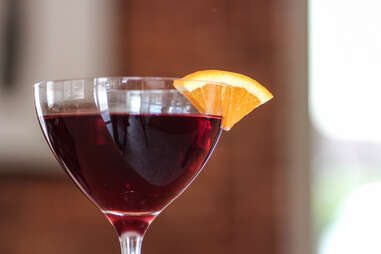 To start, there'll be five beers on draft (from Moretti to Old Speckled Hen), two wines on tap (a Syrah & Sangiovese rose), and a Negroni with housemade vermouth, Campari, and Green Hat gin that's called the "TBD". BTW: after one, you'll be all "TTYL".
To finish things off, this spiced cookie is made in the likeness of "Miss Frascati", an Italian legend with two breasts for milk and one for wine. You do (total) recall that legend, right?