From 2 Amys and one Standard comes Etto: an old-fashioned pizza shop on 14th making most everything using old-timey doohickeys like vintage Berkel slicers & scales for the meat and a giant wooden flour mill for the pies & breads.
Recommended Video
This Shop Serves Poké-fied Hot Dogs & Pizza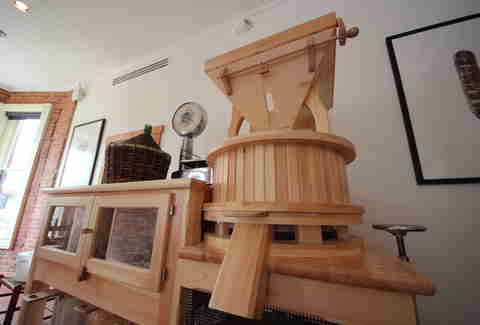 This is the giant mill they shipped over from Austria. It cost them some bread.
They've got this bad boy running hard every morning to churn out grain for sourdough bread and pizza.
That means day-of dough for six different pies (like one with roasted cauliflower, sausage & Friarielli), all fired up in the wood oven.
The meats are all house-cured and include wild boar, chorizo, spicy Calabrian, and this "two year-old hand-sliced" prosciutto di Parma. And someone needs to call social services, because letting a two-year-old near a hand-slicer is just dangerou-- oh.
To start, there'll be five beers on draft (from Moretti to Old Speckled Hen), two wines on tap (a Syrah & Sangiovese rose), and a Negroni with housemade vermouth, Campari, and Green Hat gin that's called the "TBD". BTW: after one, you'll be all "TTYL".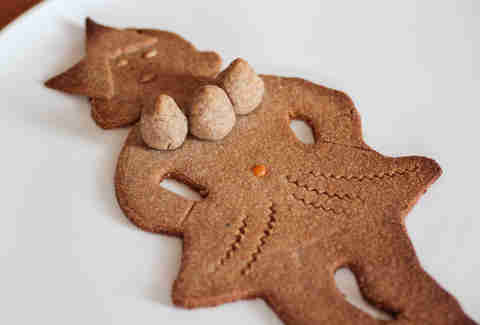 To finish things off, this spiced cookie is made in the likeness of "Miss Frascati", an Italian legend with two breasts for milk and one for wine. You do (total) recall that legend, right?
Previous Venue
Next Venue
Venue Description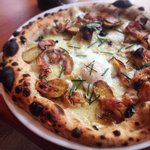 1. Etto
1541 14th St NW, Washington, DC 20005
From the folks behind 2 Amys and Standard, this pizza place is old-fashioned in more than just its name -- Etto is using old-school tools, including a giant, wooden flour mill, to churn out delicious pizzas, breads, and pies. Freshly ground flour really has the effect of making an insanely good crust, slightly sweet and slightly charred. There are usually around 10 pizzas on the menu, but don't even bother looking at it. They're great, but the pro move here is to go straight for the Daily Special pizza, whatever it is. Designed to highlight local, seasonal produce, the pies feature the freshest ingredients in amazing flavor combinations.