What's an "Italian gastropub", you ask? Well, according to the owners of Acqua Al 2, it's Ghibellina: their Tuscan mangiare-chamber built with dark metallic accents and giant wooden beams to better support you after consuming a 1.5kg steak (technically for two, but who cares), wood-fired pizza, and 20oz Italian drafts. So, just expect to do a lot of talking with your hands during dinner

Like really everyone, this ribollita vegetable soup has been "slightly thickened with bread"

The tortelli de patate al ragu keeps it stupid simple. And stupid delicious, if that's even a thing

The place is named after a street the owners lived on in Florence (hint: it's Ghibellina Street), and they keep things similarly authentic with seven Neapolitan style pies made by a trained pizzaiolo and covered with toppings like Calabrian chilies, Finochiona, and mozzarella di Bufala

The six drafts get all Boot-y (Via Emilia, Moretti), and come in a 10 or 20oz glass at one of the two marble hightop bars. If you need something stronger though, an equally sized cocktail list includes this Via Garibaldi with egg whites, lime, and current bartender-shot-of-choice Fernet Branca -- so good the only thing you'll ask now is "for seconds".
Recommended Video
You Can Now Get Artisanal Twinkies Delivered to Your Door in NYC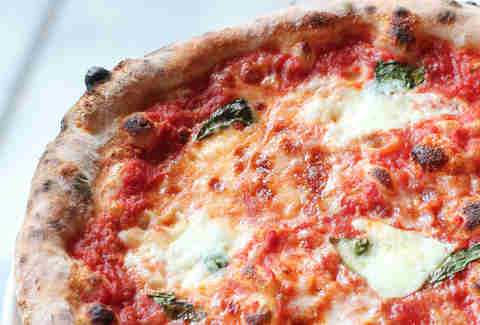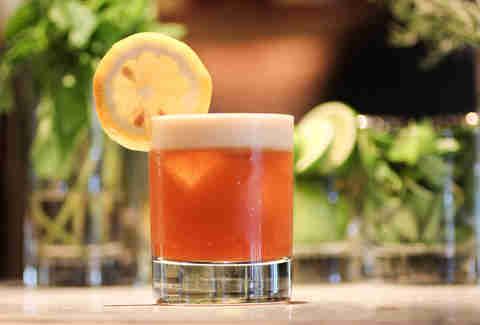 Previous Venue
Next Venue
Venue Description
1. Ghibellina
1610 14th St NW, Washington, DC, DC 20009
At Ghibellina, each hand-crafted Neapolitan pizza is served with a set of sheers. While in most cases, diners are not held responsible for cutting their own pies, the team behind the doughy Italian delicacy at this Logan Circle eatery is changing the pizza rules in more ways than one. For starters, chef Johnathan Copeland believes that cutting a pie too early changes the texture of the crust (no one likes a droopy crust). The spot's (fully-stocked) white marble bar is flanked by piles of cut wood, ready to be tossed into the open kitchen, where each pizza, prepared with a high-gluten Italian-imported flour, is cooked in the wood-oven for precisely three-and-a-half minutes. With a little less crunch and a little more char, the perfectly blistered pizzas come with your choice of toppings like sweet Italian sausage, gorgonzola, and confit tomato -- every bit as picturesque as the rustic white-brick dining room.