Hold the Francophone! Actually, bring him to Le Diplomate, a stunner of a Parisian brasserie from award-winning Philly restaurateur Stephen Starr, who's filled his "homage to a French cafe" with pieces hawked from flea markets and farmhouses in France & Belgium

Inside, you've got 200 wicker & wood seats and vintage Tour de France photos accenting a skylit, mosaic-tiled, open-air dining room that looks out onto..

... a 60-person terrace where yellow cafe-style seats & tables are framed by a striped awning, plus totes cute manicured shrubberies & flowers sure to inspire a lot of "awww"-ning

Settle in at the pewter bar for one of the six drafts (like Southampton Double White and Brooklyn Brown Ale), or a specialty cocktail like the Pompidou Plombier w/ bourbon, crème de cacao, and cold-brew punt e mes. Actually, definitely order the Pompidou Plombier, if only for the opportunity to say "Pompidou Plombier"

The seafood's as fresh as the atmosphere, so nab 1/2 a chilled lobster, king crab legs, razor clams, or go big and get them all on a multi-tiered plate called the Grand Plateau, which ought to be enough food to level you out

Moving on the the hors d'oeuvers (pronounced "appetizers"), the money pick is this hand-chopped steak tartare with the requisite quail egg (if you're not eating your steak tartare with quail eggs these days, then you can just get the hell out)

Then top the meal off with these moules frites, and the only thing you'll be holding on your way out is your blissfully too-full stomach.
Recommended Video
The 'Game of Thrones' Pop-Up Bar Is Now Open in Washington, DC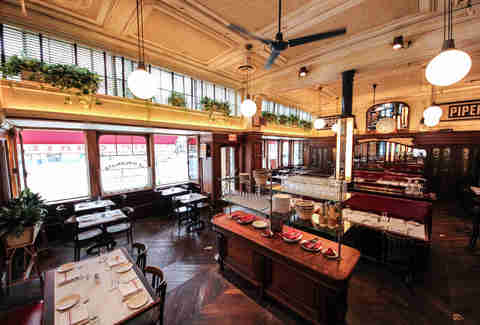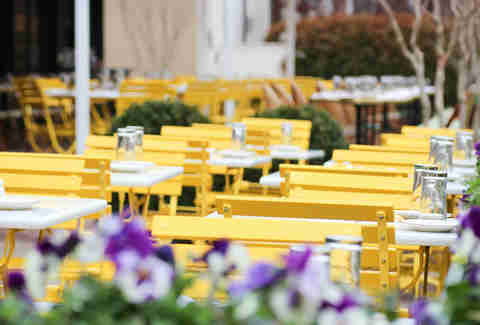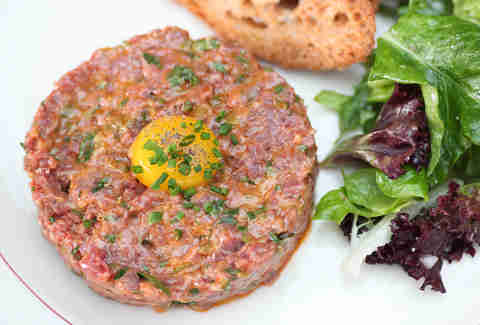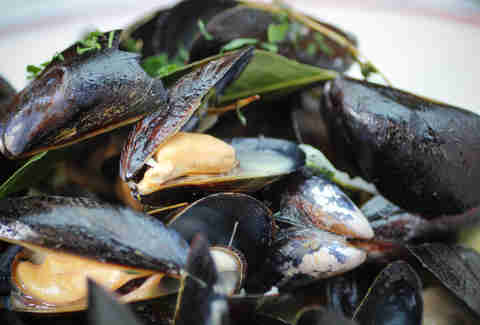 Previous Venue
Next Venue
Venue Description
1. Le Diplomate
1610 14th St NW, Washington, DC, DC 20009
Le Diplomate is a Logan Circle brasserie from acclaimed restaurateur Stephen Starr, meaning you can count on its traditional French dishes to be consistently excellent. From hors d'oeuvres like fresh oysters and steak tartare with quail egg to entrees including moules frites and beef bourguignon, the menu is brimming with classic, perfectly executed plates. There's even a killer cheeseburger on a house-baked brioche bun. Be sure to secure a sidewalk seat for that extra Parisian feel.