It was a rather cool Summer by DC weather standards, but with all the hot stories -- Anthony Weiner, Johnny Manziel, Rusty the Red Panda -- you may've missed a few other notable Summer surprises, like these five restaurant openings:
Ted's Bulletin on 14th
Logan Circle
The Capitol Hill breakfast bureau has expanded operations over to the kinda-sorta-popular Logan Circle/14th St area, where their massive new spot rocks a '30s era upscale diner vibe and classic-Americana comfort foods, like the Wonder bread grilled cheese & tomato soup, housemade Pop-Tarts, and MAA! MAAA! THE artisanal meatloaf with a Mingo County ketchup glaze.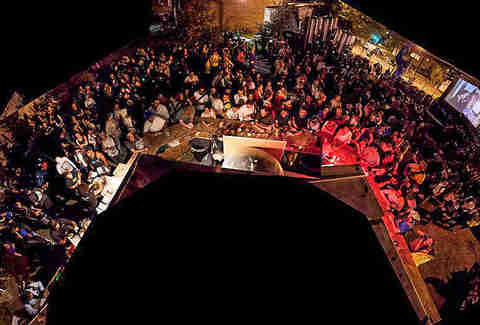 Bardo
Trinidad
You may remember that old car dealership that turned into a monstrous brew pub in Clarendon (do you? DO YOU?!?). Well, it's back, but has been reincarnated as a 500-seat beer garden in NE DC that's all outdoors, with cornhole sets galore and two self-serving beer walls, so you really do have to "get up" to get down.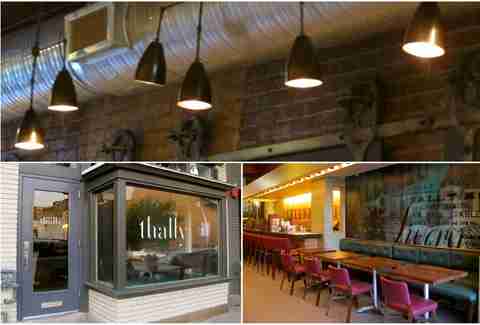 Thally
Shaw
The newcomer to the 9th St corridor, Thally's is a little play off the Tally-Ho Stables that once were in Naylor Court behind the Shaw/Mt. Vernon restaurant, and it features a previous Cork chef slinging a foward-thinking American menu amidst chalkboards attached to rolling tracks, industrial pipe fittings, and large graphics of antique stables and carriage houses.
Custom Fuel
Downtown
The Fuel Pizza fellas are getting personal, like they want to know which of 55 toppings and three diff crusts you personally want on your made-to-order foot-long pizza, so they can personally cook it up for you in under 10mins at their assembly line pie-depot downtown.
M Cafe Bar
Logan Circle
Try not to mind the draft from the open accordion-style windows gently shifting the white chandeliers at the new contemporary Italian M Cafe Bar on 14th, while you take down Zinfandel spaghettini with spicy rapini and feverishly read that book JK Rowling wrote under a pen name.