The best frozen treats in DC, from tequila slushies to ice cream sandwiches delivered by bicycle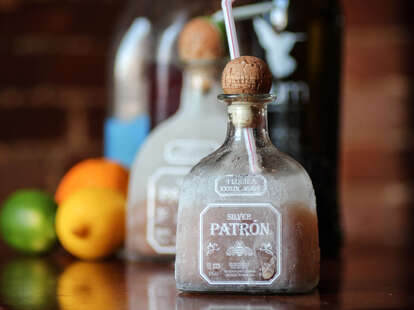 Because Cap City gets hotter in the Summer than that red priestess woman from Game of Thrones who has creepy fire babies and enjoys morally casual sexual relations, we picked out the top five frozen things in the city to help cool you down. Also, maybe don't let her tie you to a bed. Patron Tequila Sunset at Bar Pilar1833 14th Street NW; U Street; 202.265.1751Because great rappers know drinking from the bottle is the only way to chill out, head to Bar Pilar, where you'll drop a straw in this Tequila Sunset slushie (pictured above) featuring Cointreau Pilar, OJ, Hum pomegranate, and house sour mix.

Homemade Kulfi at Rasika West End
1190 New Hampshire Ave NW; West End; 202.466.2500
Importing the favored frozen dairy dessert of the Indian beaches, the Rasika folks offer the popsicle-like treat in guava/black pepper and mango/saffron.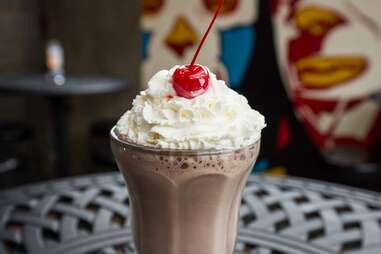 Boozy Shakes at Satellite Room
2047 9th St NW; U Street; 202.506.2496
Grab your sweetheart -- or close friend who doesn't mind sharing one straw because you guys are just cool like that, okay?!!? -- and head to the patio to slurp down one of their 10 shakes, which are based on classic TV characters like A.C. Slater (avocado with reposado tequila) and Frank Costello (chocolate-mint with Irish whiskey).

Ice Cream Sandwiches at Cream Cycle
Various Locations
Lose the Wheaties and start your day with cereal-milk-infused ice cream on a granola cookie from this fleet of gourmet ice cream sandwich trikes cruising 'round town.

Slushitos at Estadio
1520 14th St NW; Logan Circle; 202.319.1404
Like your favorite 7-11 go-to but with booze, Estadio is doing cranberry/ginger/brandy/cava and pistachio/manzanilla/sherry/gin Slushitos, and, if those don't cool you down, grab a porron and "accidentally" spill it all over your body.