Your DMV Metro Burger Map Is Here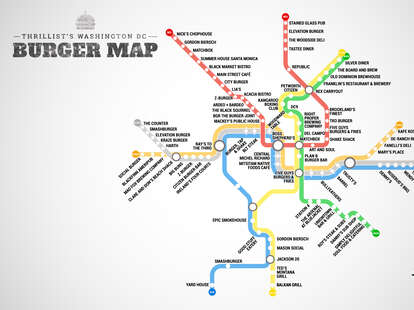 Never be more than a hop, skip, and a jump away from a meat fix thanks to the first-ever Metro Burger Map. This bad boy will get you up the escalator and in front of a burger in no time. Each featured restaurant serves at least one sumptuous burger for lunch and/or dinner and is within 1.5mi of the stop (but usually much, much closer). Think you can fill one of the gaps? Go for it in the comments section.
Scroll down below to see the individual lines broken down, or click here for a blown-up version of the map.