How DC Is Dominating the Restaurant Scene in 2016 and Quickly Becoming Our Nation's Food Capital
Daniel Fishel/Thrillist
Daniel Fishel/Thrillist
We're calling it now. 2016 will henceforth be known as the year the DC food scene finally got the respect it deserves. Dining in our nation's capital right now is more innovative, exciting, and worthy of praise than it's ever been, and the rest of the country is sitting up and taking notice. (It's about damn time!) For DC residents, this isn't news. This incredible year in food didn't materialize on January 1st. It's been simmering for decades as we've been quietly watching our talented chefs and industry professionals build a vastly impressive culinary empire.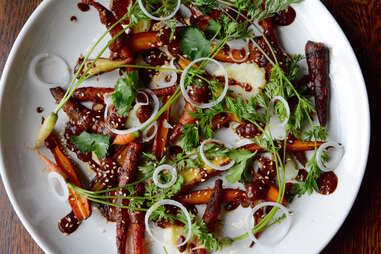 Politicians might lie, the numbers don't
To get a true sense of where DC stacks up on the national dining scene, the National Restaurant Association (the other NRA) put the city's restaurant saturation at a whopping 332.2 restaurants per 100,000 people. That's actually higher than New York City's rate of 237.1 per 100K. The NRA also projected that DC's restaurant sales growth in 2016 would rank in the top 11 in the country. That's pretty impressive, considering the 10 contenders ahead of DC are all states with populations ranging from 1.6 to 39.1 million people, compared to DC's scrappy 672,000.
"2016 has been a huge year for DC area restaurants, with local chefs opening new concepts and local restaurant groups expanding around the country," says Kathy Hollinger, the president and CEO of The Restaurant Association of Metropolitan Washington. "DC is truly leading the way as a culinary capital."
Eater DC counted 85 new restaurant openings this summer alone, and only about 40 closings. That's despite the fact that the city's muggiest season historically marks a slowdown in basically all forms of activity. It's growth like this that prompted the Washington Post's Tom Sietsema to include 52 restaurants in the 2016 Fall Dining Guide, the "most expansive" since he became the critic in 2000.
But why 2016? What led to this being the year that DC broke? The capital's food and beverage titans certainly had a few answers...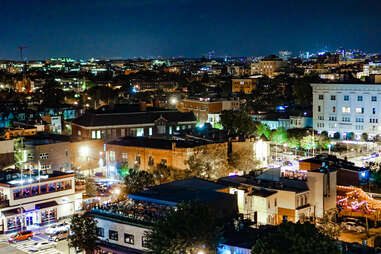 Populations exploded and neighborhoods expanded
If there's one thing Washingtonians can all agree on, it's that the city has seen some drastic changes in the past few decades, including growth in the economy and the population. This led to the expansion of neighborhoods and a lifestyle shift for residents.
According to the Bureau of Economic Analysis, the District's GDP grew an average of 2% each year between 1997 and 2015. Plus, the population increased by 11.7% between 2010 and 2015, according to the US Census Bureau.
Jeremiah Langhorne of The Dabney cites "an overall desire of Americans to move back into cities, which helped refill neighborhoods around DC. Pre-2000, not many people wanted to call DC home. It was just a place to go work for a few years before moving on somewhere else," he says. "Now people love DC and want to build a life here."
"When I came here there really weren't many, if any, neighborhood restaurants. The neighborhoods hadn't really formed yet 14 years ago," says Jamie Leeds of the Hank's empire. "In '94, '95, there was half a dozen restaurants and they were all Downtown. And so if you wanted to get a nice meal out, you had to go downtown for it," adds Eric Ziebold of Kinship and Métier.
"So many people didn't live in DC. They lived in the suburbs, they came in for work and then they'd go home," says Michael Schlow of Tico, Alta Strada, Casolare, and more. "Now you see all these neighborhoods being populated, and they're demanding good food."
There was also a shift across generations toward a more centralized lifestyle. "I would say that actually started in the 2000s with Reston Town Center," Ziebold says. "The idea of the Reston Town Center was to give people in that area options so you don't have to make the commute all the way into DC," he explains. The concept of having restaurants where residents lived and worked didn't really exist a few decades earlier. "Fifteen years ago when I started cooking, most of the restaurants in DC were centralized in Downtown business areas," adds Nick Stefanelli of Masseria.
Many of these new residents of a younger generation quite simply live and dine differently.
"They want multiple experiences in one night. They don't want to just go to one restaurant, sit down, have an appetizer, an entrée, dessert, and coffee and then leave. They want to hit several places," says Robert Wiedmaier of RW Restaurant Group.
Patrick O'Connell of The Inn at Little Washington sees this shift as well: "People living in the center city without vehicles, for example, and walking in concentrated areas from one restaurant to another, making spur of the moment decisions instead of always long-range plans about where they wanted to eat." This is a stark contrast to just a few decades ago. "It was an era where you found a restaurant you loved and became a repeat client, rather than you popped into the newest one all the time," he says.
"They spend a lot more money eating out than maybe the older folks do, and they want fresh, fun food that's not crazy expensive," says Amy Brandwein of Centrolina.
As neighborhoods developed, the rent in unexplored areas was lower, making real estate more affordable for both residents and restaurateurs.
When Jamie Leeds decided she wanted to open her first restaurant in 2005, she settled on DC as the place to do it. "I found there was more real estate opportunity and that made it easier to open a smaller neighborhood restaurant," she says. "The economy was in good shape and real estate rates were down and it kind of came together."
"Downtown just got to be incredibly expensive and the only players that could be Downtown were major national companies," says Jeffrey Buben, of Vidalia, Bistro Bis, and Woodward Table.
Ashok Bajaj of Knightsbridge Restaurant Group noticed the same phenomenon. "One of the reasons that drove growth outside of the Downtown DC is chefs wanted to open, or a restaurant wanted to open, where the rent was not too high," he says.
There's now more diversity in dining...
It's not just rapid neighborhood-wide expansion that has created this white hot moment in DC food. The city that has forever been criticized for being a steakhouse town finally stepped outside of its comfort zone and into the wide worlds of diverse international cuisines and neighborhood restaurants.
The success of 2016 has a lot to do with the scope of our dining scene. "Maybe it just needed more depth, a few more choices, a few more great quality places, and then it was just going to be dotting the i's and crossing the t's, so to speak," Schlow says. "It has to do with variety, consistency, and then depth."
"It didn't happen five or 10 years ago because there weren't as many restaurants then that were operating on the same level. That's not to say DC has never had good restaurants, because it has," adds Langhorne. "But in order to get the attention we're receiving now, you need many restaurants in all categories really pushing and striving to make something special with their city in mind. And that's what we have now."
DC has long had great spots for international cuisine, but recently, new cultures and new takes emerged in the dining scene and they were enthusiastically embraced. Just to name a few...
Southeast Asia is well represented with Bad Saint,Thip Khao, Maketto, and Bindaas. Japan and China are in the limelight thanks to Haikan, Bantam King, Himitsu, and Kyirisan. Oaxaca is under the microscope at Espita Mezcaleria. The Mediterranean gets a refresh with Tail Up Goat. The Balkans made their debut with Ambar. The Middle East gets some attention thanks to Ottoman Taverna and Shouk. Basque country is put on a pedestal at Anxo. The city's roster of French and Italian spots gets longer with Convivial, La Jambe, Masseria, All-Purpose, Alta Strada, Casolare, and Conosci.
"There are so many people with so many different backgrounds and cultural experiences and it's just really cool to see people going back to making the food they ate as they were growing up," says Marjorie Meek-Bradley of Smoked and Stacked. "Maybe they worked in more traditional restaurants and French restaurants and have all these classic techniques, and then they're applying some of that to their flavors that they grew up with. It makes for really interesting food."
... and a chef-driven sense of community
Across the board, the current era of restaurants in DC is characterized by one major buzz word: "chef-driven."
Buben says that the fine dining scene in DC was drifting a bit, until several new upscale passion projects emerged, such as Pineapple and Pearls, The Shaw Bijou, Masseria, Métier, and others. "These restaurants have helped redefine the city," he says.
DC's chef community, however, is a tight-knit one. "When I first came here I was really welcomed by the local chefs," Leeds says. "Even though we've grown so big and there's so many hundreds more restaurants in town, we're still a small chef community and we've got each other's backs."
"We all know each other, we all interact with each other at charitable events, we do a lot of philanthropy. I think that's super unique," Friedman adds. "I say rising tide raises all ships, so I really believe that, and I believe that the more diversity we can have and the more competition we can have, the better."
Diners are also incredibly supportive of local chefs and restaurants. According to the National Restaurant Association, DC households spend more money dining at restaurants than any other major metropolitan area. "If the citizens didn't support it, it wouldn't happen," Schlow says.
"There's an educated palette now in Washington that makes it a city desirable to open restaurants," says Toddy Gray of Equinox.
In addition, there's a vast network of producers that is the underpinning of the dining industry in the city. "It's not because of one single thing," says José Andrés of ThinkFoodGroup. He lauds the hardworking farmers, fishermen, brewers, winemakers, distillers, breadmakers, and more.
Then there's politics... as usual
Still, others point to the spotlight put on DC during the election year. "We have an advantage this year in that all eyes are on Washington," Gray says. That attention revealed a bustling, vibrant, renewed dining scene. "It's a great story to tell. It's very interesting."
Then there's the love affair between the Obamas and DC chefs is well established, and many credit the administration with bolstering the dining scene.
"I think Obama had a big part of that, really cleaning up the city and getting involved with a lot of the chefs and the food scene in DC," says Mike Isabella of Mike Isabella Concepts.
"Michelle Obama was a huge proponent of food advocacy, so they really changed the landscape of the restaurant industry," Friedman adds.
"I think the Obamas and the White House helped the food scene over the past eight years by really embracing the city and making it their own, and taking their daughters out, and going out themselves. Really not just being visitors to the city, but embracing it," Meek-Bradley says.
Gray cites Michelle Obama's Chefs Move to Schools initiative as a boon for the DC dining scene because it galvanized chefs around the country and brought them to DC to work toward a common goal, while also putting DC dining on the map.
"DC's gone from being wonky to being kind of a cool kid now. And I think that the Obamas had a big hand in that for sure," he adds.
Blame the internets too
"I think media has played a huge role, as you no longer have to try and squeeze your way into a giant city's food scene to get media attention," Langhorne says. "With the advent of social media, even the smallest restaurants can become known nationally, which helps inspire young chefs to have the confidence to open a restaurant in their own city."
Katsuya Fukushima of Daikaya, Bantam King, and Haikan sees online news outlets and local food blogs as a key to widespread awareness about restaurants. "Before traveling to another city you had to ask your chef buddies what's good there. Now you don't even need to travel to learn about the food scene in other cities. What's hot. Who's hot," he says. "Granted, there's a bit of game playing there, and some chefs don't play that game."
We swear we didn't pay him to say this, but Schlow gives a big tip of his hat to food writers. "If you look at the best food cities in America, they also have the best food writers in America," he says. "By constantly keeping the people that are interested in food energized, informed, excited, curious, it's a really important component of creating a food scene."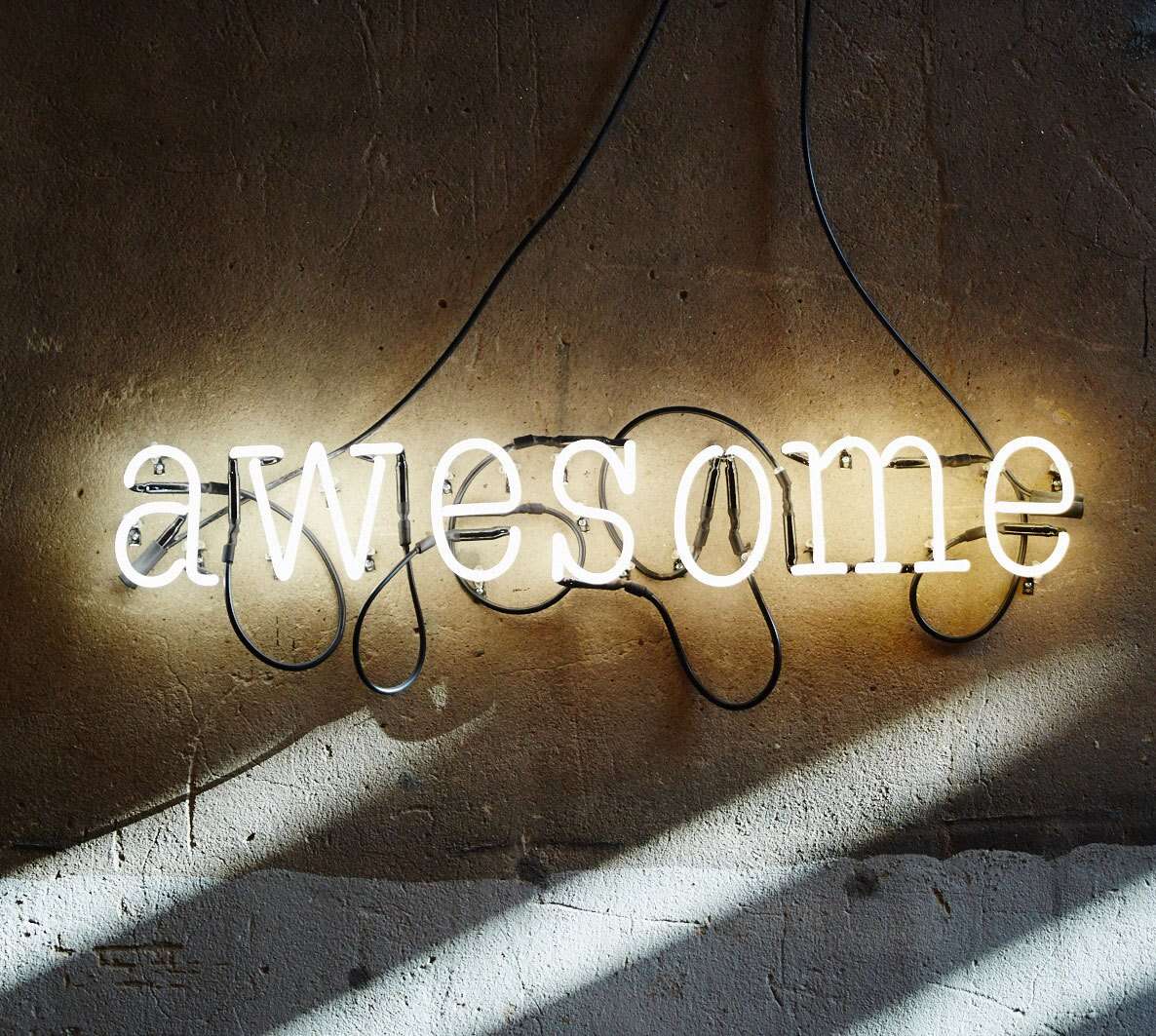 Receiving recognition during award season
Thanks in part to that awareness created by local and national media our restaurants and their chefs, managers, bartenders, sommeliers, servers, and staff have racked up nearly every accolade available in the culinary world, and they sure as hell deserve it (even if a few trolls will never admit that).
"I think that this year DC's restaurant scene became too big to ignore anymore," Langhorne says. "A lot of people have thought poorly of the DC food scene for a long time, even while it was changing and getting better right under their noses."
"2016, when we look back on it, will probably be deemed the pivotal year," Schlow adds. "It was the year that DC finally got its just rewards... We've been verified."
For starters, Bon Appétit can't hide its love for our city. The magazine named DC "Restaurant City of the Year" saying, "There's an energy and excitement surrounding all the new places that is palpable. DC is bubbling with momentum. You go to one place, and you hear about another exciting spot just down the street." It also named three Washington spots (Bad Saint, The Dabney, Tail Up Goat) to its list of 50 finalists for America's Best New Restaurants. Bad Saint clinched the No. 2 spot.
The James Beard Foundation named Aaron Silverman (of Rose's Luxury and Pineapple and Pearls) the best chef in the Mid-Atlantic. Eater ranked Pineapple and Pearls one of the top 21 best new restaurants in the country. Food & Wine lauded JP Fetherston as one of the best new mixologists in the country. Zagat crowned DC the hottest food city of 2016. Need we go on?
Yes, actually. 2016 marked the first year that Michelin published a DC guide. We are now the fourth US city that currently has one. Twelve restaurants earned stars, while 19 made the Bib Gourmand list recognizing affordable and excellent restaurants. "It reflects a maturity to our dining scene that has put our region on par with longtime dining destinations like San Francisco and London," says Hollinger.
If you weren't aware, that Michelin label is kind of a big deal. "I waited 33 years of my life to dream of having a Michelin star," Andrés says. "For a guy like me, that came from Europe that understands the meaning of Michelin, I will not lie to you, I will tell you I cried the day I found out I finally got two."
Michelin's International Director, Michael Ellis says of the DC debut, "The Michelin Guide team was thrilled to see, over the past few years, the emergence of a unique culinary signature: Mid-Atlantic cuisine. A host of local chefs, many whom have worked and trained in other parts of the country, not to mention other countries, have come back to DC to use the superb local products, transformed in unique ways to create truly remarkable food." He calls Washington "one of the most dynamic and exciting dining destinations in the country today."
So what's next?
In 2017 and beyond, the DC food community is hoping to continue its upward trend.
"I think we're going to see more passion projects from the next rank," says Derek Brown of Drink Company. "Thank goodness, nothing proves a more robust scene than legacy."
Many are optimistic that the city's newfound reputation will attract fresh talent. "I hope to see more employees, because it's very hard to hire in Washington, DC," Isabella says. "The one tough part is we don't really have any culinary schools in Washington, DC, not like New York City, Philadelphia, San Francisco, Miami, or Atlanta. Those cities have culinary schools to really help breed more of a younger talent, which we need in this city."
"That's probably the one thing that we've missed, historically, through the last several years," Ziebold says. "Those restaurants that would bring people from culinary school to work here. Because that's what New York has, and that's what San Francisco has, and that's what Chicago has."
National recognition might change that. "I think you're going to see more chefs from around the country coming here to try to open up restaurants," Wiedmaier says.
Bajaj, however, wonders if the dining scene might pump the brakes next year. "In my humble opinion, I think we are at a saturation point, restaurant-wise, now," he says. However, he doesn't see an end to the chef-driven trend. "Local talent will continue to evolve and more people will open restaurants... I think you will see growth, but you may not see growth like what you've seen in the last three years."
Though the incoming presidential administration seems to have a more, er, traditional, taste in food than the Obamas, chefs don't seem too concerned about the fate of DC's dining culture.
"I don't think that the administration is going to make or break the food scene," Ziebold says. "I think that there's a huge dining public in Washington right now that has a leisure dynamic of people going out, spending their money. It's not an expense account dinner. They're going out to have dinner; they're going out to have fun; they're going out to meet friends; they're going out to enjoy life... The people's vote is where you spend your dining dollars."
"That's baked into the cake," Buben adds. "That's taken 35 years to develop. It's not something that's going to go away with one administration."
As for DC's Michelin prospects, it looks like the guide is set to expand. "Our inspectors intend to further extend into the surrounding neighborhoods [outside of DC proper]. We are constantly listening and following culinary trends and new restaurant openings and of course have our eye on those who have been creating incredible cuisine from the start," Ellis says.
"I think the bar has been raised," Friedman says. "That pushes the chefs, the chefs push the purveyors to get better products in, the farmers push themselves to grow different things and be more exciting and more diverse. It's got a great ripple effect."
2016 may have been a banner year for DC food, but in Friedman's mind, "We've really just gotten started."
Sign up here for our daily DC email and be the first to get all the food/drink/fun in town.