All of the Amazing DC Food You Can Eat for Less Than One $250+ Tasting Menu
Ultra-high-end tasting menus, it seems, are taking over the District. Metier will soon be offering a seven-course tasting menu, as will The Shaw Bijou, joining the ranks of classics like The Inn at Little Washington and newcomers like Pineapple & Pearls. We're not saying that the food at these places, or any other extra-schmancy tasting menu joint, isn't good. But we would argue that this fad for exorbitantly priced menus filled with precious little dishes isn't exactly the best way to get serious bang for your dining buck -- especially in DC, a city that is blessed with a phenomenal array of amazingly delicious, local, inexpensive dining options. So before you drop the equivalent of a car payment (or two) on a dinner for one, consider instead the benefit of ordering freely from some of DC's tastiest -- and least pretentious -- menus. (To keep things simple, we factored in tax and tip for all of the following comparisons.)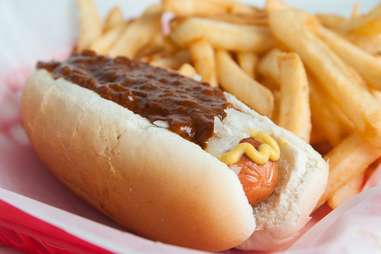 The total cost for one person to experience the all-inclusive, 15-course tasting menu at Pineapple & Pearls is $250. For that kind of money, you and your date can eat and drink like kings and queens at some of the city's best local joints for five days straight.
Total: $249.60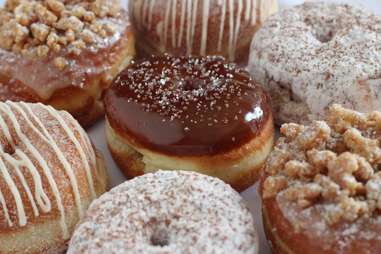 At Komi, a dozen or so tasting dishes will ultimately run you $297, based on the extremely reasonable assumption that you want the wine pairing (why not?). While these Greek-inspired, seafood-heavy dishes are sure to be lovely, $300 is an awfully hefty price tag for one person for dinner. Plus, these guys don't even believe in cocktails...
Total: $296.20
Look, we love José Andrés. But his more-than-20-course meal at Minibar now runs $275 a head, with beverage pairings available at three tiers ($95, $115, and $195), not including tax or gratuities. So if we were to factor in all of this and go for the mid-range wine pairing (what are we, peasants?), that clocks in at a whopping $514.80. Instead, you could...
Total: $514.25

Sign up here for our daily DC email and be the first to get all the food/drink/fun in town.
Jess Novak is the editor of Thrillist DC, and she dreamt about Thai X-ing's pumpkin curry last night. Follow her on Twitter @jesstothenovak and on Instagram @jtothenovak.
Tim Ebner is a food & travel writer based in Washington, DC. For more cheap eats dining, follow him on Twitter @TimEbner.